Brief Introduction
The bamboo powder making machine is an industrial ultrafine grinding mill independently developed and produced by SBM. It can grind bamboo into bamboo powder of 150-3000 mesh, and the fineness can be adjusted freely according to needs. Bamboo powder has a wide range of uses and is a new type of energy-saving and environmentally-friendly raw material. It can be used as a raw material for various products such as clothing, papermaking, electrical appliances, special living supplies, paint, cat litter, chemicals, insulating materials, building materials and so on.

The bamboo powder making machine has stable operation, high efficiency, high productivity, safety and reliability, long service life, simple operation and convenient maintenance. In addition to grinding bamboo, other non-metallic ores and shell materials can also be processed. Because of its good characteristics, it has been favored by many customers.
Bamboo Powder Making Machine
Adjustable fineness: 150-3000 mesh

Capacity: 0.5-45 t/h

Materials: non-metallic ores, shells, bamboo, coconut shells, egg shells, etc.

Features: small footprint, safe and reliable, intelligent control, long service life, flexible adjustment, large adjustable range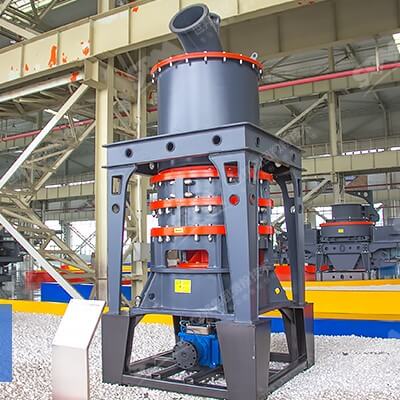 HGM ultrafine grinding mill, stone powder making machine
About Bamboo & Bamboo Powder
Bamboo is a tall, fast-growing grass plant with woody stems. Distributed in tropical, subtropical to warm temperate regions. East Asia, Southeast Asia, and the Indian Ocean, and Pacific Islands are the most concentrated and have the most species. It is the fastest-growing plant in the world. Bamboo is very tough and many materials are also made of bamboo.
Bamboo powder is made by grinding natural bamboo through a bamboo powder making machine. Bamboo has a fast production speed and a large supply. Substituting bamboo powder for wood powder can save costs and improve economic benefits if applicable.
Use of Bamboo Powder
The more common use of bamboo powder is to make charcoal. The raw materials of charcoal are generally branches, bark, wood chips, and other materials containing wood fibers. Bamboo powder is one of them, and the quality and effect of charcoal made with charcoal will be much better.

The bamboo powder can also be used as a filling aid. It is usually filled into plastic products, and the scent of plant ash produced by it can mask and eliminate the taste of plastic. It can also be placed in other places with a peculiar smell, which can deodorize.

The bamboo powder has a wide range of uses in daily life. It is a new type of energy-saving and environmentally-friendly raw material with high economic value. Generally, it can also be used as a raw material for various articles such as papermaking, building materials, coatings, artificial leather, plastic wood products, insulating materials, and cat litter.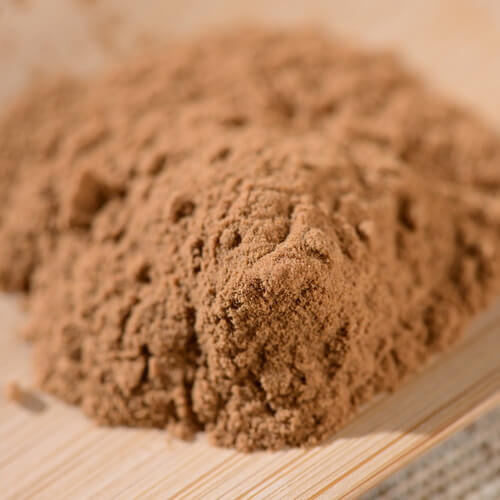 Working Principle of Bamboo Powder Making Machine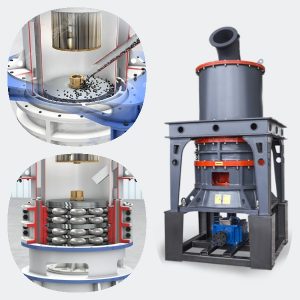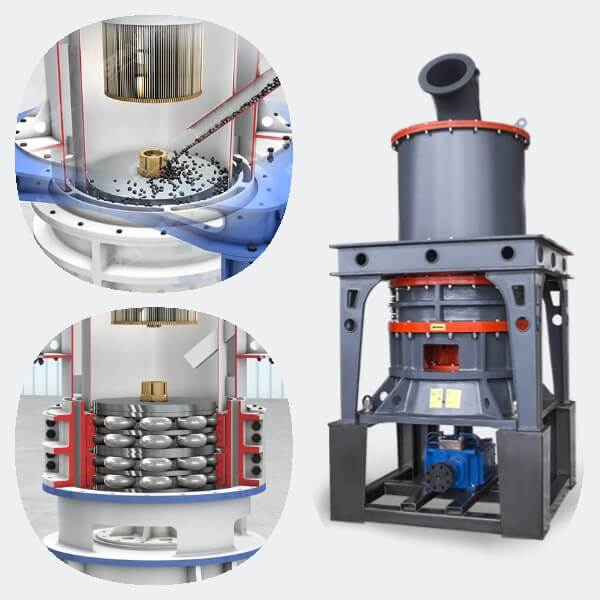 The material passes through the gap between the grinding roller and the grinding ring and achieves the effect of crushing and grinding due to the rolling of the grinding roller.

The ground powder falls on the chassis due to gravity and is blown to the classifier above the main engine for classification under the airflow of the blower.

If the fineness does not meet the requirements, it will still fall into the host for regrinding.

The fineness meets the requirements and flows into the pulse dust collector with the wind, and the finished product is discharged through the discharge valve after collection.
Process Flow of Bamboo Powder Production Line
Bamboo needs to undergo a reasonable grinding process to further realize its higher economic value. It is very important to choose suitable grinding equipment and design a scientific production line process.

The bamboo milling process is generally divided into two stages: crushing and grinding. The equipment used includes a jaw crusher, bamboo powder making machine, bucket elevator, electromagnetic vibrating feeder, fan, analyzer, conveying pipeline, etc. The specific process flow is as follows:
The first stage: broken
Bamboo is tougher and its fibers are thicker, so it needs to be coarsely crushed first. Use a crusher to crush the bamboo to the fineness (10mm-50mm) that can enter the mill.
The second stage: milling
The crushed small pieces of bamboo are sent to the silo by elevator and then sent to the grinding chamber of the mill evenly and quantitatively by the vibrating feeder for grinding.
① Fine powder processing: Raymond mill or high-pressure suspension roller mill can be used.
② Ultrafine powder processing: HGM ultrafine grinding mill or CLUM vertical roller mill can be used.
③ Coarse powder processing: European version of coarse powder mill can be used.


Core
processing
equipment
The third stage: classification
The ground material is classified by the classifier, and the unqualified powder is classified by the classifier and returned to the host for re-grinding.
The fourth stage: collecting powder
The powder that meets the fineness is separated and collected by the airflow through the pipe into the dust collector. The collected finished product powder is sent to the finished product silo by the conveying device through the discharge port. Then uniformly use a powder tanker or automatic packing machine for packaging.
Parameters of Bamboo Powder Making Machine
Parameters of HGM series ultrafine grinding mill

Model

HGM80

HGM80A

HGM90L

HGM100L-Ⅱ

HGM100P

HGM125L

HGM1680L

Ring Diameter(mm)

800

800

900

1000

1000

1250

1680

Ring Number (PCS)

3

3

4

4

4

4

4

Input Size (mm)

≤10

≤10

≤10

≤15

≤15

≤20

≤20

Adjustable range of finished product (mesh)

150-3000

150-3000

150-3000

150-3000

150-3000

150-3000

150-3000

Capacity (t/h)

0.5-5.5

0.5-5.5

0.8-6.5

1.2-10

1.2-11

2.5-20

5-45

Outlet Size L*W*H (mm)

8605*4139*6050

10454*3393*6626

11735*3952*7525

14507*3633*7562

14362*4200*7562

19261*4406*8591

25067*5414*9007

Main motor power (kw)

75

75

55*2

132/75*2

132/75*2

185

315
Advantages of Bamboo Powder Mill Production Line
① The production line is equipped with special dust removal equipment, with low dust emission and good dust removal effect, basically reaching more than 99.99%, realizing dust-free workshop operations.
② The production line runs stably, with low vibration, reduces the operating noise to a smaller range, and at the same time has a low failure rate, reducing maintenance costs by nearly $5,000 per year.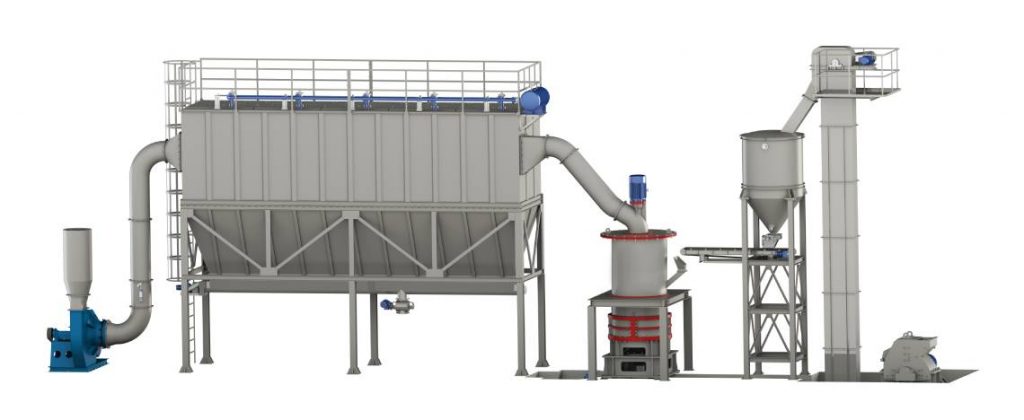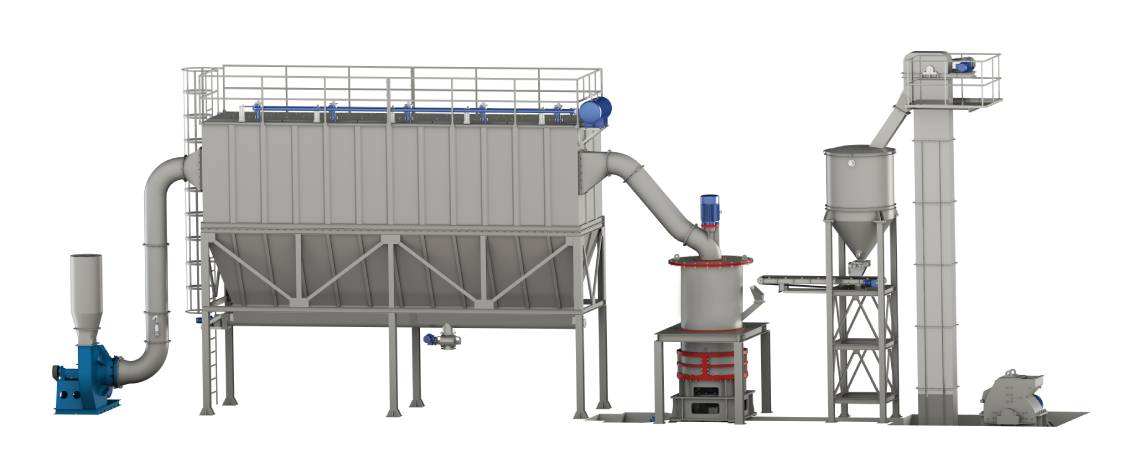 ③ An automatic control system is installed, which can remotely control the running status of the production line without requiring workshop personnel, making operation more convenient and maintenance more convenient.
④ The equipment is more reasonable and compact, the area of ​​the production line is reduced by about 30%, and the investment cost is reduced by at least 20,000 yuan.
⑤ High powder extraction rate and large output. At the same time, the finished bamboo fine powder after processing has uniform particle size, high quality, high purity, and stable quality, and the sieving rate is over 99.99%.
Why Choose SBM Bamboo Powder Making Machine?
SBM integrates R&D, production, distribution, and service, and attaches great importance to communication with customers. We have established a systematic and standardized service guarantee system to ensure that each service item is handled in a timely and proper manner.

We adhere to the principle of providing customized design solutions for each customer. Relying on the professional knowledge of the sales manager and the full life cycle service of the product, helping customers overcome difficulties in equipment procurement, operating cost accounting, operation management, and after-sales service acquisition, improving profitability, and achieving sustainable business development.

We provide comprehensive training for the technicians of each project. We can also continue to provide support to the technical staff during the later project operation period.

The training content includes system training, installation skills, equipment introduction, fault judgment and troubleshooting, equipment maintenance, equipment operation, core components, spare parts, on-site operations, manufacturing technology, material processing.