Brief Introduction
TS series high efficiency fine powder separator is Chinese leading patent classifying product, It combines wind mechanics, aerodynamics with classifier and dust collector principle at home and abroad.
This model separator breaks through the regular closed—circuit system, improve the mill equipment, and upgrade the milling process to a new step, and realize the high output, excellent performance and low energy consumption. Now, it becomes the preferred product in new standard, and also the necessary product in mineral separation industry and cement industry.
Working Principle of Fine Powder Separator
TS fine powder separator adopts vertical transmission device, using speed control motor (frequency control) to make multi—pole speed, then drive the host engine to control demanded centrifugation.
The brief flow is as below: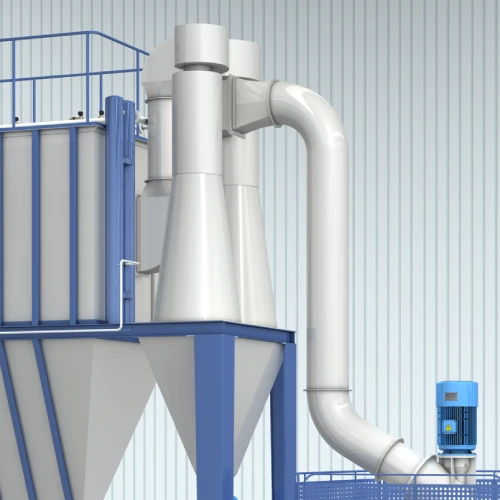 The discharge of the mill will be firstly lifted to the top outlet of the separator by the elevator, then fall down to the bulk disk below the powder room.
Via rotating, the centrifugation will generate to disperse the powder. At that time, the circular air from the fan will blow the dispersed powder up to the powder room.
During rising, part of the coarse powder cannot hold up due to the air and fall rapidly, the medium powder will touch the wall of powder room and slide down to the pipes by the air rotate.
The fine powder which adhere medium powder will enter the third separator by the strong air flow, this powder will lose power and land after coming across the vertical turning vanes.
At last, the fine powder will be collected by inside separating cone from vertical transmission cage, and then through circular air, come to cyclone, the powder in cyclone is the finished product.
Advantages of Fine Powder Separator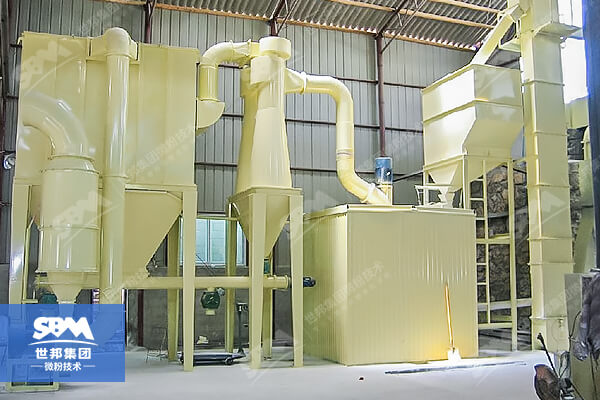 1. Separate the fine powder from the coarse powder, the finest can up to 325 meshes.
2. Advanced classifying principle. Combining various classifying principle with the aerodynamics theory, which optimize the design and improve the separating precision.
3. The main shaft adopts the stepless speed adjust device, thus the fineness can be easier adjusted, and the output range is wider.
4. The wearable parts such as dispersing plate, directional blades adopt anti—resistant material or anti—resistant technology, which prolong the life span of parts.
5. The sealing parts under main shaft adopt new design, effectively solve the dust sticking and lubricate leaking problems, which prolong the life span of main shaft.
6. The fine powder separator foundation adopts the mechanical damping principle, solve the powder separator vibrating problem which trouble the users many years.
Specification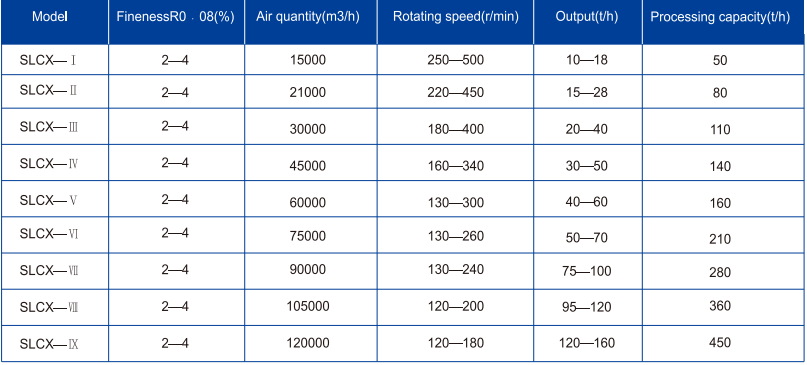 Application of Fine Powder Separator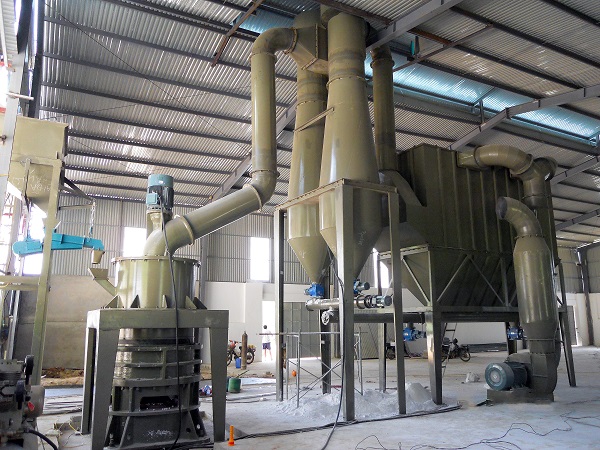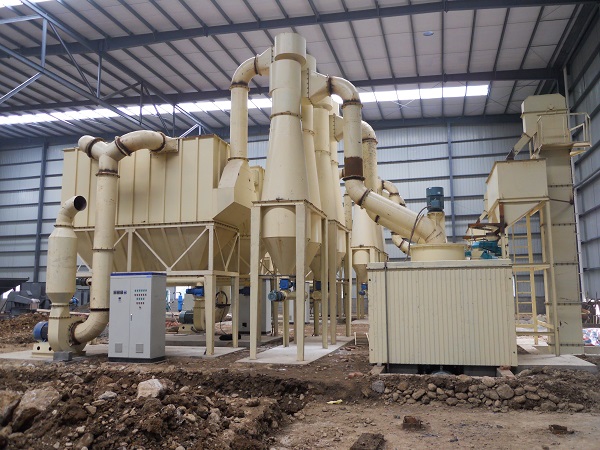 HGM ultrafine powder mill production line
The ultra-fine pulverizer production line can be used to grind non-metal ore powder, and the fineness can be freely adjusted between 150-3000 mesh. High efficiency, low energy consumption, stable operation, simple operation, convenient maintenance, safety and no pollution.
Product
Specifications
Payment methods:
Accepted Delivery Terms: FOB, CFR, CIF, EXW, CPT, DDU, Express Delivery
Accepted Payment Currency: USD
Accepted Payment Type: T/T, L/C, Western Union