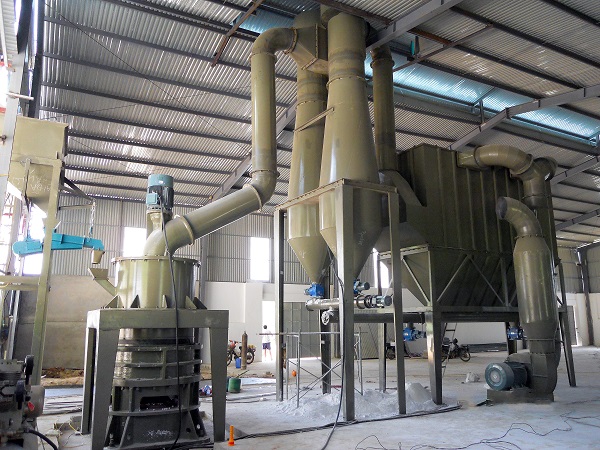 This customer needs a grinding mill for making mineral powder. The main ingredient of his mineral is limestone and calcite. And the required discharge size is 600mesh.
So we recommend HGM ultrafine mineral grinding mill to him. It can decrease energy consumption by 30% than other common grinding equipments. 
This pic is his site.