HGM series ultra-fine grinding mill is used by customers to grind pulverized coal, with an output of 5tph, and a finished powder fineness of 200 mesh. It is used as raw material for calcining lime.
HGM series ultra-fine grinding mill is a non-metallic ore crushing and grinding industrial equipment independently developed and produced by SBM Micro Powder Technology through years of experience accumulation and strong own strength. For non-metallic ores with Mohs hardness less than 7, as well as common glass, shells, construction waste and other materials, the HGM ultra-fine grinding mill can process them into fine powders of 200-2500 mesh.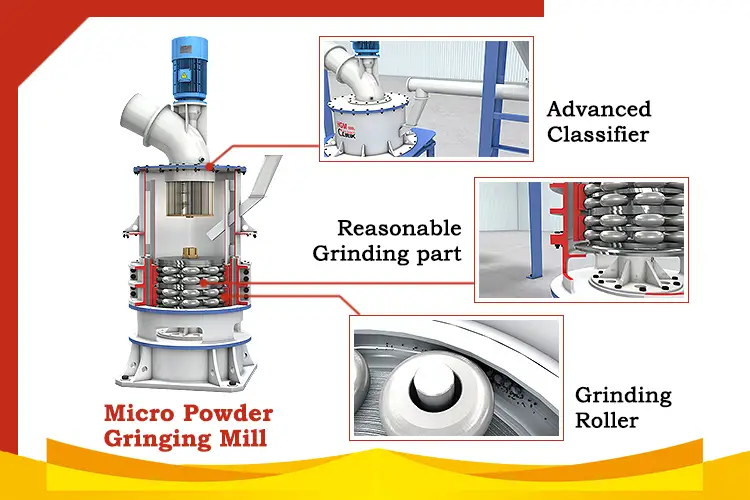 Ultra Fine Grinding Mill
Discharge fineness: 150~3000 meshes
Feed size.: <25 mm
Output: 0.5-45 t/h
Product features: High safety and reliability. Easy to operate Energy efficient Environmental protection and pollution-free
With excellent product performance, it is popular in more than 20 countries around the world. SBM is also actively expanding the global market. We believe that HGM ultra-fine grinding powder will bring you surprises beyond your expectations!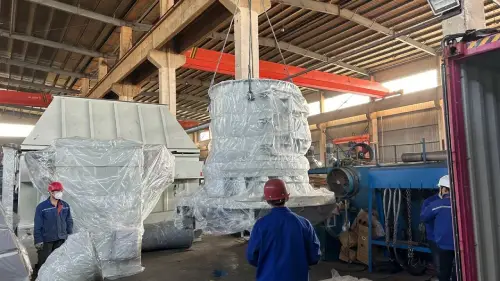 The complete production line equipment of HGM ultra-fine mill includes crushing, conveying, grinding, powder collection and other processes.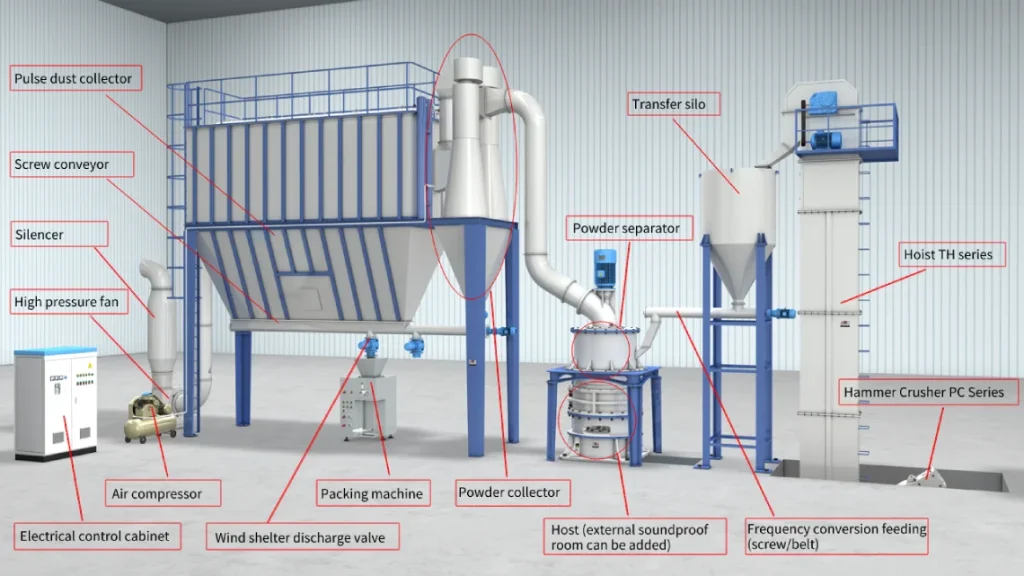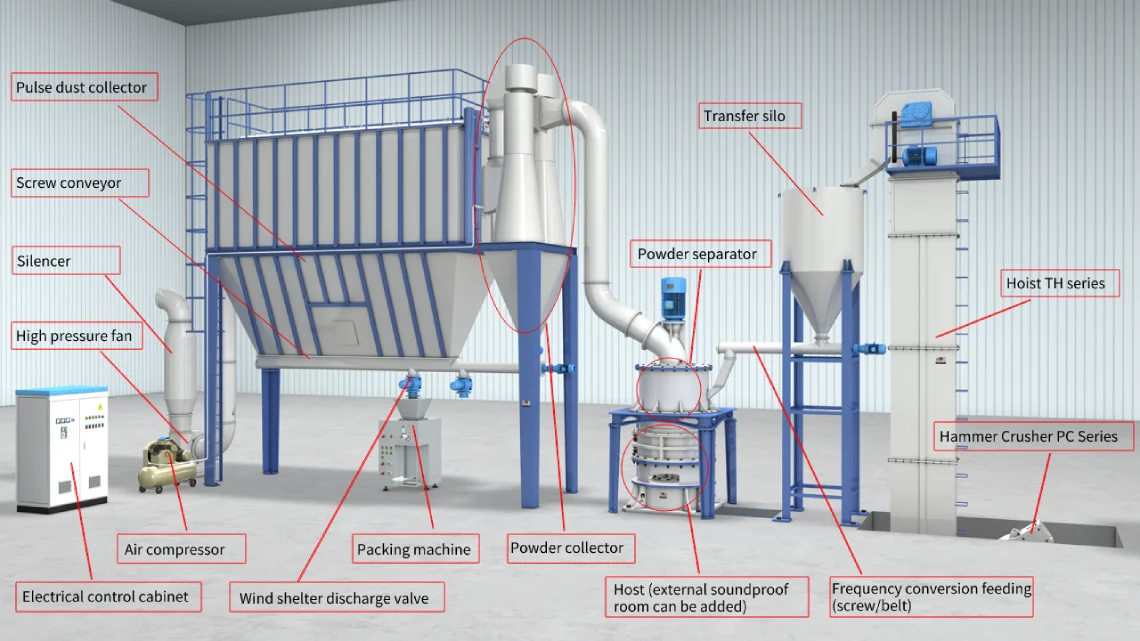 Advantages of HGM series ultra-fine grinding mill
● Higher output, lower energy consumption
The newly designed grinding curve of the grinding roller and grinding ring further improves the grinding efficiency of the HGM ultra-fine grinding mill. Under the same fineness and power, the production capacity is 40% higher than that of airflow mill and stirring mill, the output is twice that of ball mill, and the system energy consumption is only 30% of that of airflow mill.
● 150-3000 mesh adjustable fineness
The cage-type powder selector of the HGM ultra-fine grinder adopts German technology to effectively improve the powder selection accuracy. In addition, a multi-head cage powder separator can be configured according to the user's requirements for output, fineness and screening rate. The product fineness can be adjusted arbitrarily between 150-3000 mesh, and the primary screening rate can reach d97≤5μm.
● There are no rolling bearings and screws in the grinding chamber
There are no rolling bearings and screws in the cavity of the HGM ultra-fine grinding mill. Users do not need to worry about bearing or seal damage, and there is no problem of machine damage caused by loose screws. The lubrication device is installed outside the spindle, which can realize external non-stop lubrication and can produce continuously for 24 hours.
● Pulse dust collector makes operation more environmentally friendly
The HGM ultra-fine grinding mill is equipped with a high-efficiency pulse dust collector, so no dust pollution will be generated during the operation of the entire crushing system. Configure silencers and anechoic chambers to reduce noise. Production is organized in full compliance with national environmental protection standards.