Project introduction
Limestone is the trade name of limestone as a mineral raw material, in modern industry, limestone is the main raw material for the manufacture of cement, lime, calcium carbide, is an indispensable flux limestone in the metallurgical industry, high-quality limestone after ultrafine grinding, is widely used in paper, rubber, paint, coatings, medicine, cosmetics, feed, sealing, bonding, polishing and other products manufacturing.
Project Name: Ultrafine Vertical Limestone Powder Production Line
Finished fineness: 1500 mesh
Finished product use: The main filler in rubber industry, plastic industry, paper industry, paint industry, coating and feed industry.
Optional equipment: Limestone ultrafine vertical mill, Crusher, Bucket Elevator, Vibrating Feeder.
Project Benefits
1. High-quality particle shape.
The multi-head powder separator structure is adopted, and the fineness of the finished product can be achieved in D97 5-45 microns. The particle size distribution is narrow, and products with 2 micron content of 20%-70% can be produced, which greatly improves the added value and application fields of finished products.
2. Easy maintenance.
Limestone ultrafine vertical mill grinding wheels and disc linings are made of special alloy wear-resistant materials, the wearing parts have a long service life and the maintenance cost is extremely low.
3.High efficiency and energy saving.
The special grinding structure of limestone ultrafine vertical mill forms an effective and stable material layer, with less equipment vibration, no pollution to the product, and good whiteness. Compared with ordinary mills, the power consumption is saved by 30%.
4. Intelligent control.
CLUM series limestone ultra-fine vertical mill adopts PLC intelligent control internally, and externally adopts touch screen to display and adjust system parameters in real time. Modular interfaces are reserved, with strong scalability, which can quickly realize the connection of the front-end grinding aid adding system, the back-end powder modification system and the packaging system to ensure the automatic control of the whole process.
5. Green and environmental protection.
The limestone powder grinding mill equipment is sealed as a whole, and the system works under negative pressure. The finished product is directly sent to the large finished product warehouse by the gas conveying equipment, without dust spillage, and the production environment is clean and in line with the national environmental protection requirements.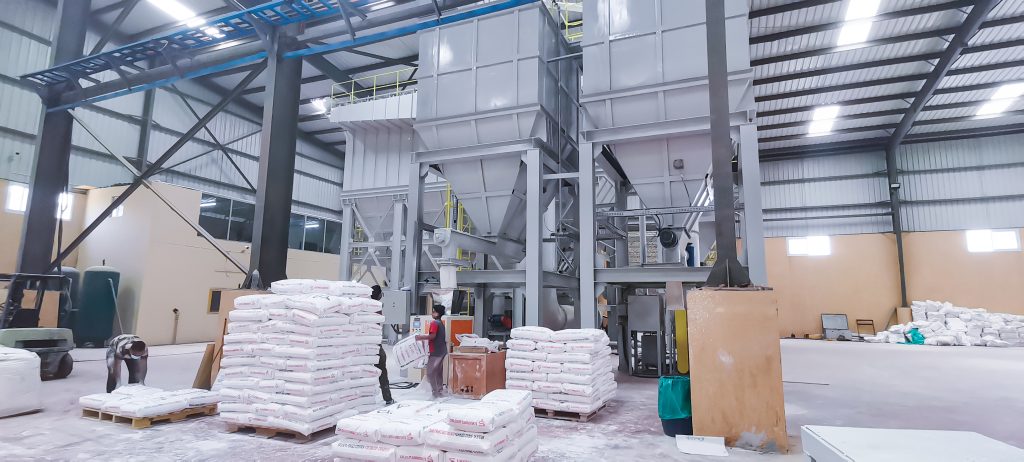 What is limestone ultrafine vertical mill?
Limestone ultrafine vertical mill is an industrial equipment used to grind materials into extremely fine powder. It is specially designed for processing limestone, a sedimentary rock mainly composed of calcium carbonate mineral. Limestone ultrafine vertical mills are known for their ability to produce finely ground materials.
Limestone ultrafine vertical mills are capable of obtaining much smaller particle sizes than conventional mills. The mill can adjust the fineness of the ground product between 150-3000 mesh, and customers can freely adjust it according to their own needs.
Limestone ultrafine vertical mill is mainly used in industries that require fine powder and ultrafine limestone powder. These industries may include cement production, power plants, metallurgy, chemicals, etc. These finely ground limestone powders are used in a variety of applications such as cement production, as a filler for various products, environmental applications such as flue gas desulfurization, and other industrial processes requiring specific particle sizes.
It should be noted that the limestone ultra-fine vertical mill is not limited to grinding limestone, but can also grind other non-flammable and explosive ores with a Mohs hardness not higher than 7.
CLUM Ultrafine Vertical Grinding Mill
Discharge fineness: 150-3000 mesh
Feed size.: <15 mm
Output: 1-20 T/H
Product features: Higher capacity, better powder quality, more excellent comprehensive performances.