Coal gangue is a solid waste discharged from the coal mining process and coal washing process.
Coal gangue can be divided into 6 types according to the output method: rock lane gangue, coal lane gangue, stripping gangue, hand-selecting gangue, washing and selecting gangue, and spontaneous combustion gangue.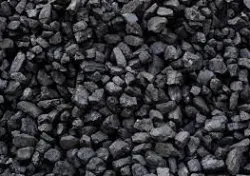 The chemical composition of coal gangue is mainly composed of organic combustibles and inorganic compounds. Inorganic substances mainly refer to: SiO2 40%-60%, AlO3 15%-30%, a small amount of Fe2O3, CaO, MgO, Na2O, K2O and other inorganic components. Organic combustibles mainly refer to the ash of coal crushed stone. The calorific value of coal gangue is mostly below 6300KJ/Kg, the calorific value is higher than 6300KJ/Kg, accounting for about 10%, the calorific value is 3300-6300KJ/Kg, 1300-3300KJ/Kg and those below 1300KJ/Kg each account for 30%.
Application of coal gangue grinding powder
(1) Coal gangue power generation
Coal gangue grinding adopts fluidized bed technology, and when the carbon content is more than 20%, it can be used as energy and can be used for power generation.
(2) Recovery of coal and pyrite
Coal gangue adopts composite dry coal preparation, hydrocyclone, heavy medium separation, etc. When the coal content is above 20%, coal can be recovered by coal preparation method. This utilization method must use the CLUM vertical roller mill to grind the coal gangue into coal gangue powder.
(3) Coal gangue powder is used in building materials
Coal gangue grinding powder can be used in coal gangue making bricks, cement making, light aggregate production, coal gangue blocks and so on.
(4) Brick making with coal gangue powder
The process of making bricks from coal gangue is basically the same as that of clay bricks, mainly including the preparation, molding, drying and baking of raw materials. In the process of making bricks, the characteristics of coal gangue itself can be used to dissipate heat, so that bricks can be made without soil, and bricks can be burned without coal.
(5) Production of cement from coal gangue powder
The production of cement from coal gangue requires "two grinding and one burning", that is, the coal gangue is mixed with a certain proportion of limestone, ground into materials, and burned to partial melting to obtain clinker with calcium silicate as the main component, and then add an appropriate amount of gypsum and limestone. Mixed materials, ground to a fine powder is cement. Such a production process can save the amount of coal during clinker calcination and reduce the coal consumption of the clinker.
Coal gangue grinding has a wide range of uses, so it is very necessary to choose a good coal gangue grinding equipment, which allows you to maximize the value of coal gangue utilization.
Coal gangue processing flow
The pulverizing process of coal gangue can be divided into crushing and grinding.
Coal gangue is brittle and can be broken into pieces when broken. First, the jaw crusher is used for coarse crushing to break the large stones into small stones, and then the impact crusher is used to break the small stones into smaller particles. Then enter the grinding process and use an ultrafine vertical roller mill to grind the finished powder into the required fineness.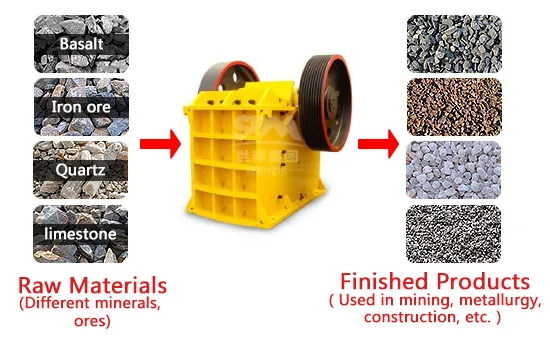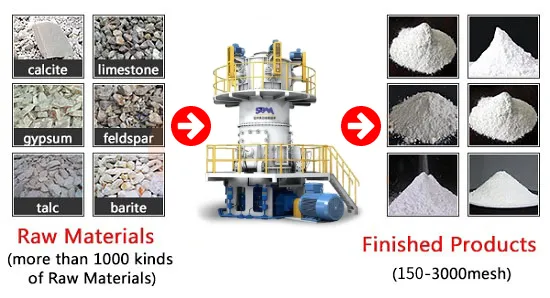 Coal gangue mill production line
The coal gangue mill production line can be equipped with feeder + jaw crusher + CLUM vertical roller mill + classifier + blower + storage hopper + electronic control system + collection system.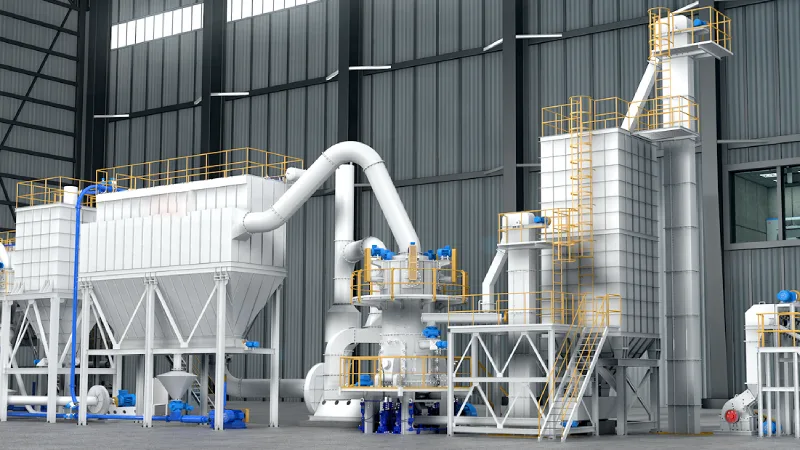 CLUM ultrafine vertical roller mill
This series of grinding mills are independently developed and produced by our company and are specially used for ultra-fine powder grinding of non-metallic ores, with a fineness of up to 3000 mesh. CLUM vertical roller mill integrates powder grinding, screening and powder collection, with high production efficiency, stable work, energy saving and environmental protection. The ultra-fine powder produced by this mill has high whiteness, high purity and high quality, and is often used in production lines that require high quality of finished powder.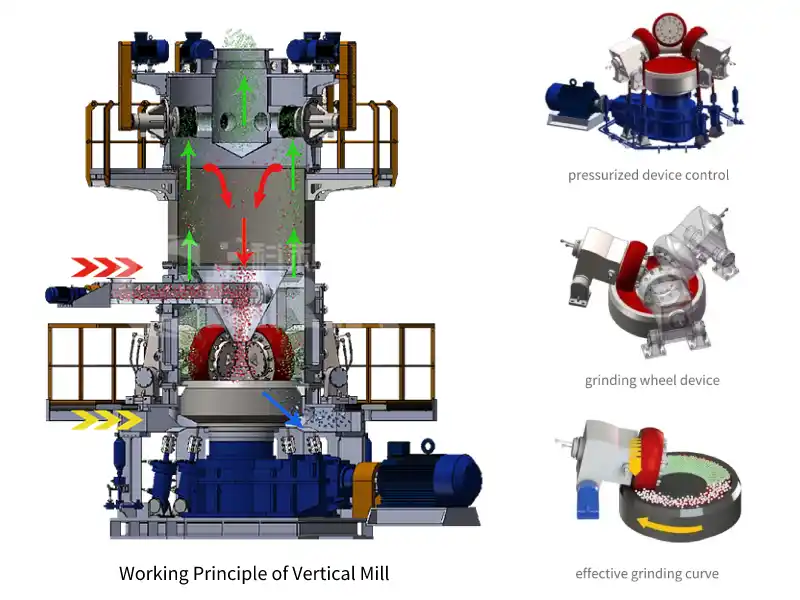 The special grinding curve of the CLUM vertical roller mill improves the grinding efficiency and increasing the proportion of finished products from the primary grinding. The material stays in the grinding for a short time, reducing repeated grinding, the iron content in the finished product is low, and the whiteness of the product is low. High degree and purity.
CLUM series vertical roller mills are favored by many customers because of their unique advantages and stable quality. If you are looking for stone powder grinding mill for milling production line, you are welcome to contact us at any time.