Alunite ultrafine powder grinding mill is an efficient industrial grinding mill. It can grind alunite into a fine powder(300-3000 meshes). What's more, it can also grind more than 100 kinds of non-metallic ores. Widely used in chemical, metallurgy, construction, non-metallic mining, and other industries.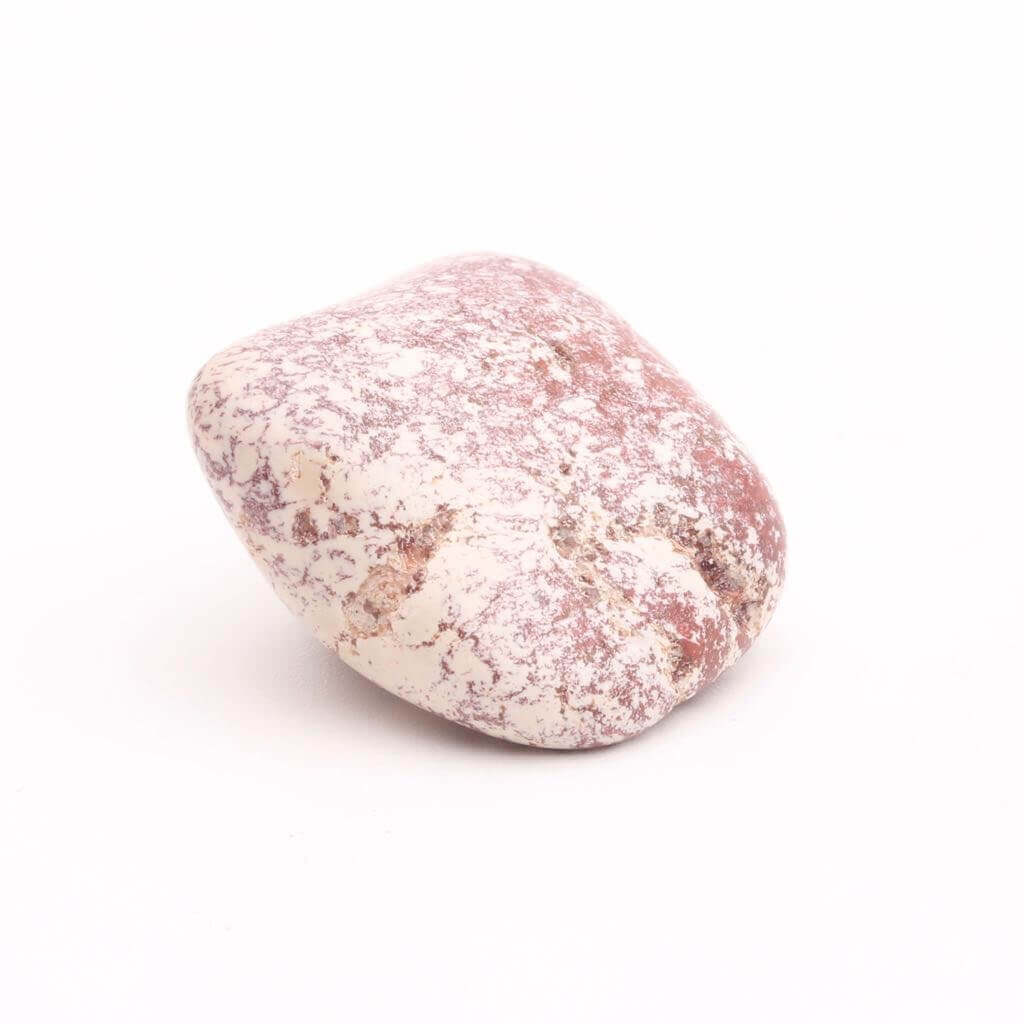 What is alunite?
Alunite is a trigonal sulfate mineral, which is generally massive or earthy. Its crystal is not obvious, it is a cryptocrystalline mineral.

If it is pure, it should be white, but after containing impurities, it will be light gray, light red, light yellow, or reddish-brown, with glass luster.

Insoluble in water, slightly soluble in sulfuric acid, completely decomposed in strongly alkaline solution.
What is alunite used for?
Alunite is a multi-element mineral resource with a comprehensive utilization value. It can be used as a raw material to produce more than 40 chemical products.

In industry, alunite is mainly used for refining alum, and it can also be used comprehensively to produce potassium sulfate, sulfuric acid, and alumina. Alum is mainly used in printing, papermaking, tanning, paint, and other sectors. The potassium sulfate produced is chlorine-free potassium fertilizer, which is suitable for the application of tobacco, fruit trees, and other economic crops.

Alunite can also be used to prepare potassium-nitrogen fertilizer by the ammonia-alkali method.
The crushing and grinding process of alunite:
---
The comprehensive utilization methods of alunite ore are divided into three categories: alkaline method, acid method, and acid-base combined method.
These three methods have roughly the same process: ore crushing and grinding-roasting-extraction of potassium oxide and decomposition of sulfur trioxide-separation of aluminum and iron-separation of aluminum and silicon.

The first step is the extraction of alunite in the crushing and grinding process. Alunite is a non-metallic ore with a Mohs hardness of 3.5-4 and a density of 2.6-2.9. SBM industrial mill can grind alunite into superfine powder of 300-3000 mesh. Ultrafine alum powder has a wide range of uses, which can accelerate and deepen the hydration and hardening of the cement.
1. Crushing stage:
The large alum stone is crushed by a crusher (it can be divided into initial crushing by jaw crusher, cone crushing or hammer crushing again), and crushing to the fineness of the feed material of the mill (15mm-50mm).

2. Grinding stage:
The feeding system sends small pieces of alunite into the grinding chamber of the alunite ultrafine powder grinding mill evenly and quantitatively, and the alunite is ground into powder in the grinding chamber. Different types of ultrafine mills have different grinding principles.

3. Classification stage:
The ground alunite powder is classified by the classifier along with the system airflow. The unqualified alunite powder is returned to the mill cavity of the main engine to be ground again.

4. Powder collection stage:
Qualified alunite powder enters the powder collection system through the pipeline with the airflow. The gas and powder are separated, and the finished powder is sent to the finished product silo by the conveying device.
Recommended alunite ultrafine powder grinding mill
Among the industrial powder grinding mills independently developed and produced by SBM, there are mainly two types of ultra-fine mills: HGM series three-ring four-ring medium-speed micro-grinding mills and CLUM series ultrafine vertical roller mills. They can grind non-metallic ores with a Mohs hardness of less than 7, and the fineness can be adjusted freely between 300-3000 mesh.

In addition to alunite, it can also grind more than 100 other non-metallic ores, such as dolomite, limestone, carbon black, mica, vermiculite, marble, and so on. If you need to produce ultra-fine alunite powder, SBM industrial alunite ultra-fine powder mill is your trusted choice.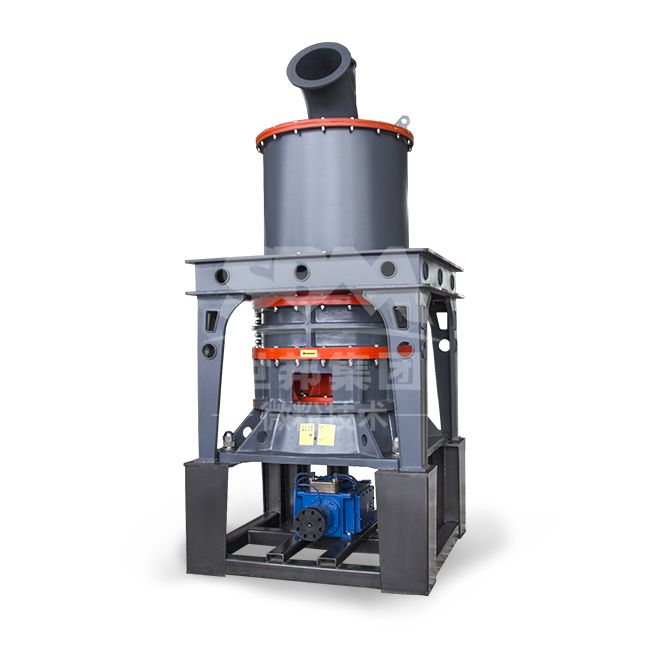 HGM ultrafine powder grinder machine
Finished product fineness: 300-2500 mesh

Output: 0.2-45t/h

Grinding materials: suitable for the processing of non-flammable and explosive brittle materials with medium and low hardness

Main features: It can be arbitrarily adjusted to produce a finished powder with a fineness of 325 mesh to 2500 mesh, suitable for grinding hundreds of materials with Mohs hardness below 6

The equipment investment is small, the operation is simple, and the equipment can operate continuously for 24 hours
---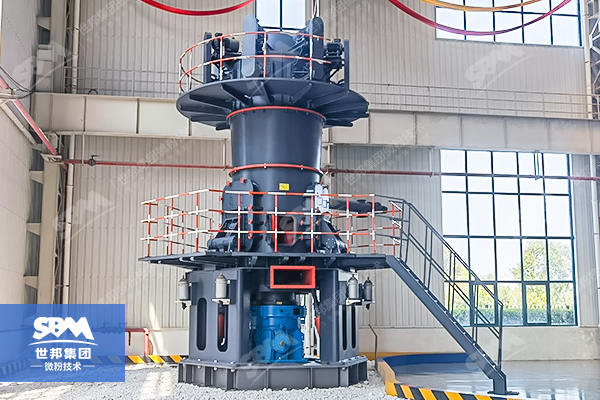 CLUM ultrafine vertical roller mill
Finished product fineness: 325-3000 mesh

Output: 0.2-45t/h

Grinding materials: non-metallic minerals, especially in the field of ultra-fine grinding of white non-metallic minerals, has excellent performance and can provide high-quality fillers and additives for papermaking, coatings, plastics, rubber, PVC, ink, and other industries.

Main features: The fineness D97 of the finished powder produced can reach 3000 mesh, and the maximum content of 2μm can reach 60%.

The product has high whiteness, narrow particle size distribution, and good particle sphericity
Why choose SBM?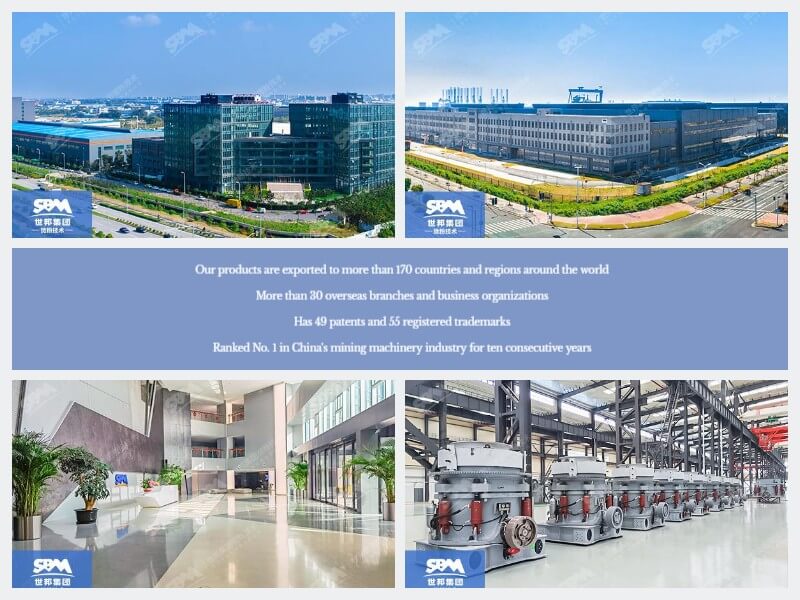 Our Factory
170+
Our products are exported to more than 170 countries and regions around the world

30+
More than 30 overseas branches and business organizations

49+55
Has 49 patents and 55 registered trademarks

10
Ranked No. 1 in China's mining machinery industry for ten consecutive years
Our Service
Pre-sale
Help customers to select equipment
Free arrangement of engineers to the site for actual survey and plan design
On sale
Strictly implement the quality standards, and guarantee the quality of the ex-factory products
Free logistics and transportation information, more choices for logistics and transportation
Strictly implement the standard process of preparation and delivery, timely and accurate stock preparation, and rapid delivery
After-sale
Free arrangements for engineers to guide the basic production of equipment
Provide free technical guidance for equipment installation and commissioning
The free on-site one-to-one operation, repair, maintenance, and other training
Professional after-sales service team, 24 hours response to customer needs
Our Showroom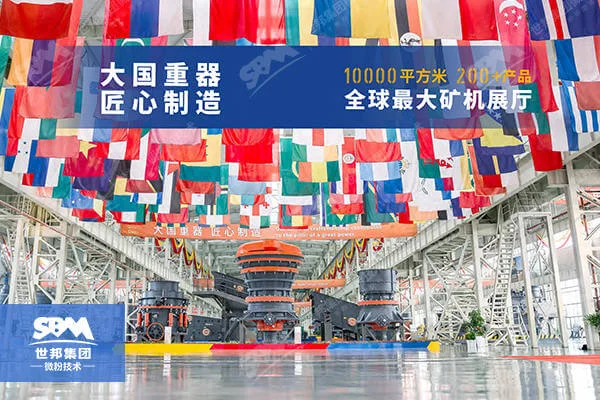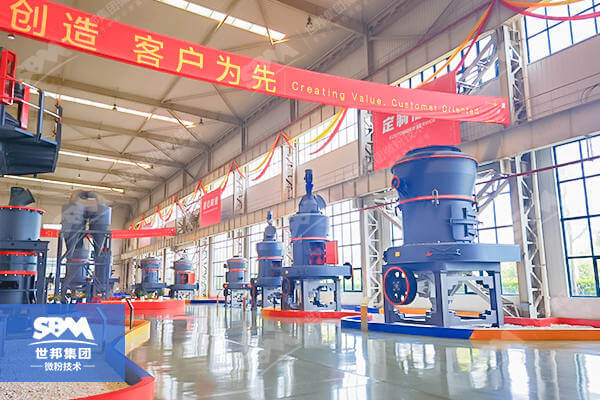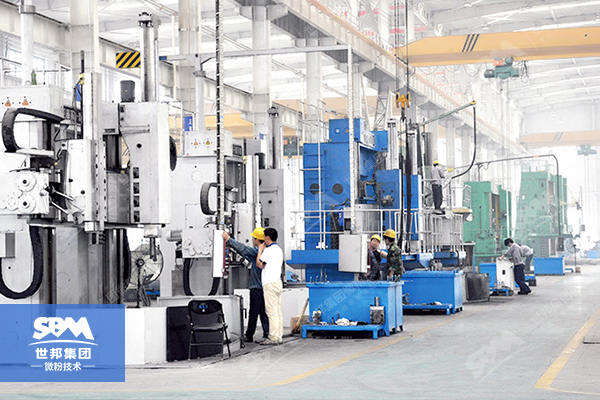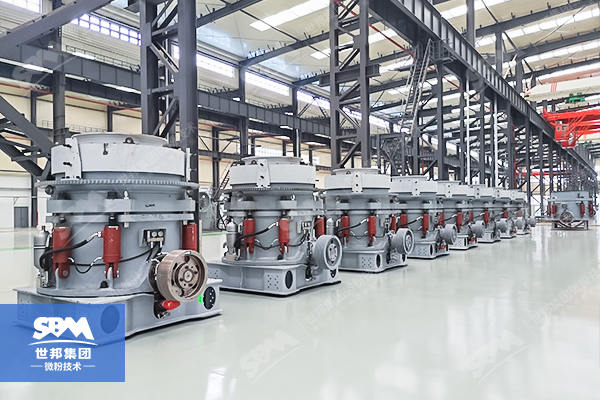 FAQ:
1. What type of rock is alunite?
Alunite belongs to the trigonal crystal system, often in the shape of small rhombohedrons or thick plates. The aggregates are dense blocks, fine-grained, earthy, or fibrous. White color, often with light gray, light yellow, or light red tones, glass luster. The fracture is mostly flaky to conchoidal. Insoluble in cold water and hydrochloric acid, slightly soluble in sulfuric acid, and completely soluble in strong alkali sodium hydroxide solution. It has a strong thermoelectric effect.
2. Which powder grinder machine is more suitable for grinding alunite?
The superfine grinding machine independently developed and produced by SBM can grind alunite to 300-3000 mesh. If you need to produce a superfine powder with more than 300 mesh, you can choose SBM ultrafine grinding mill. If you are producing alum stone powder below 300 mesh, then you can choose SBM Raymond mill.
3. What are the uses of alunite powder?
After groud by an alunite ultrafine powder grinding mill, we can get fine alunite powder. The effective ingredients of alunite powder are aluminum oxide and sulfur trioxide, which are used to accelerate and deepen the hydration and hardening of the cement.