Talc ultra fine powder grinding mill is an efficient industrial stone powder making machine. It can grind talc into fine and superfine powder(300-3000mesh). SBM ultrafine powder mills include the HGM series ultrafine powder grinder machine and the CLUM series superfine vertical roller grinding mill. They can both grind more than 100 kinds of non-metallic ore materials that include talc.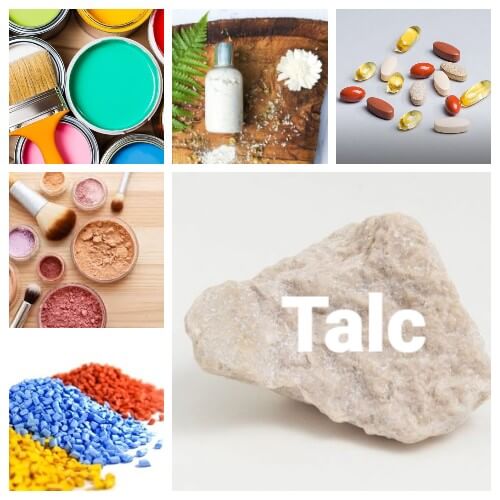 What is talc?
Talc is a common silicate mineral, it is very soft and has a creamy feel. Its Mohs hardness is 1, which is a known softer mineral. It can replace chalk to draw white marks, and nails can leave scratches on talc.

Talc is generally block, leaf, fibrous, or radial. The color is white and off-white, and it will have various colors due to other impurities.

Talc is a hydrothermal alteration mineral. Magnesium-rich minerals often turn into talc through hydrothermal alteration, so talc often presents the illusion of olivine, enstatite, amphibole, tremolite, and other minerals.
What is talc used for?
Talc has many uses, such as refractory materials, papermaking, rubber fillers, pesticide absorbents, leather coatings, cosmetic materials, and engraving materials. Talc also has medicinal value. It is a common Chinese medicine. Its main functions are: diuresis and leaching, clearing away heat and relieving heat, and removing dampness and sores.
Talc crushing and grinding process
---
Talc is processed into talc powder through the processes of selection, washing, air drying, crushing, grinding, powder selection, and collection. Talc is a fine, sand-free powder, white or almost white. The hand feels slippery. It is odorless and tasteless, preferably with fine powder, white color, and no impurities.
1. Crushing stage: First, use a jaw crusher to initially crushing the large talc materials. Then use the cone crusher to crush the talc again until it can enter the fineness of the mill's feed material (15mm-50mm).

2. Grinding stage: The conveying and feeding system sends the small pieces of talc that meet the grinding conditions to the mill's grinding chamber.
In this process, the material should be fed evenly and quantitatively, otherwise, it will affect the fineness of the powder.

Finally, the talc is ground into powder in the grinding chamber. The grinding host here can use SBM talc ultra fine powder grinding mill.

3. Classification stage: The talc powder after grinding is classified by the classifier along with the system airflow. The talc powder with unqualified fineness cannot pass through the classifier and will return to the main machine's grinding cavity for re-grinding.

4. Powder collection stage: The talc powder that meets the fineness enters the powder collection system through the pipeline with the airflow, and the gas and powder are separated. The finished talc powder is sent to the finished product silo by the conveying device and finally packed by a powder tanker or an automatic baler.
Recommended talc ultra fine powder grinding mill
In the above talc preparation process, the grinding stage is more important. Only by choosing the right mill can produce talc powder that meets the fineness and quality requirements. SBM industrial ultra-fine mills mainly include HGM ultra-fine ring roller mills and CLUM ultra-fine vertical mills. They can be used to produce talc and other non-metallic ores with Mohs hardness less than 7. It can produce an ultra-fine powder with a fineness of up to 3000 mesh, which is widely used in chemical, construction, mineral, and other fields.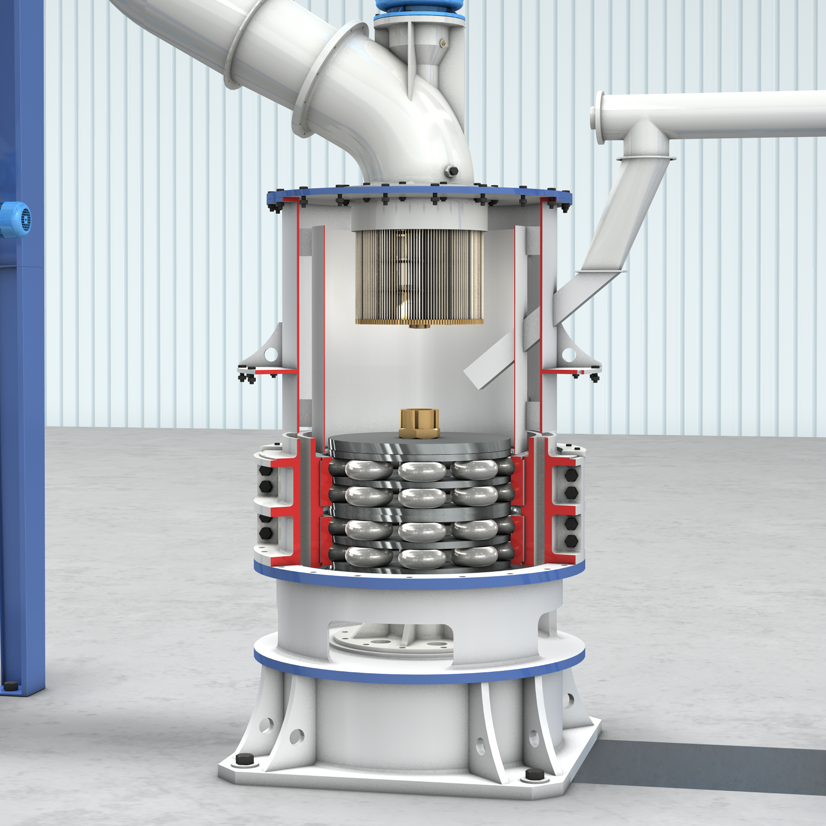 HGM Ultra-fine ring roller mill
HGM series ultrafine grinding mills can be used to grind non-metallic ores with Mohs hardness less than 6.

The fineness range of the finished product is 300-2500mesh, and the output is 0.2-45t/h.

The equipment abandons the complex procedures of ball mills and other mills, and is simpler and more efficient, and has a small footprint and more convenient maintenance.
---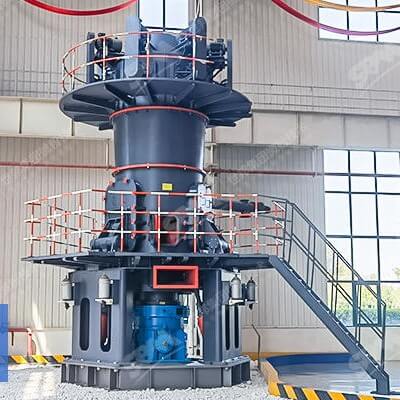 CLUM vertical roller grinding mill
CLUM series ultrafine vertical mills can grind non-metallic ores with Mohs hardness less than 7, up to 3000 mesh.

It has a certain drying function and a secondary powder classification system. The output of this milling equipment is higher than that of the HGM series, the content of the finished powder is higher, and the powder has a better spherical shape.

At present, it is especially popular in the field of high-end white powder production.
Talc powder application range:
Through the grinding of industrial ultrafine grinding mills, the talc powder specifications usually available are 200 mesh, 325 mesh, 500 mesh, 600 mesh, 800 mesh, 1250 mesh to 8000 mesh, and so on. Commonly used as fillers for plastics and paper products, rubber fillers and anti-sticking agents for rubber products, and advanced paints and coatings.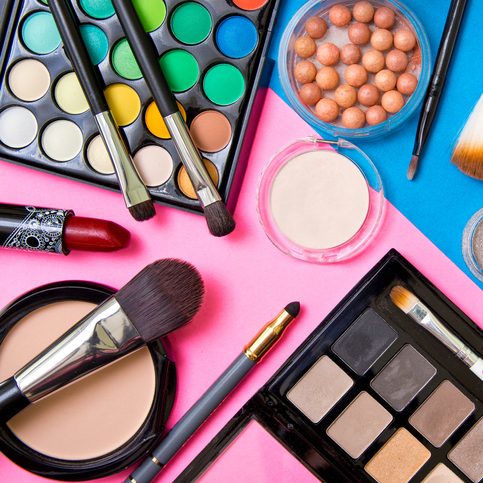 Cosmetic grade:
used in various emollient powder, beauty powder, talcum powder, etc.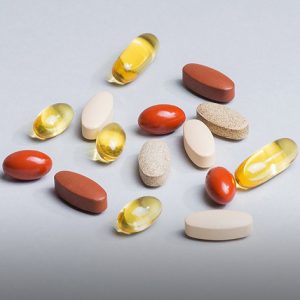 Medicine-food grade: medicinal tablets, medicinal powders, sugar coatings, prickly heat powder, and traditional Chinese medicine prescriptions, food additives, release agents, etc.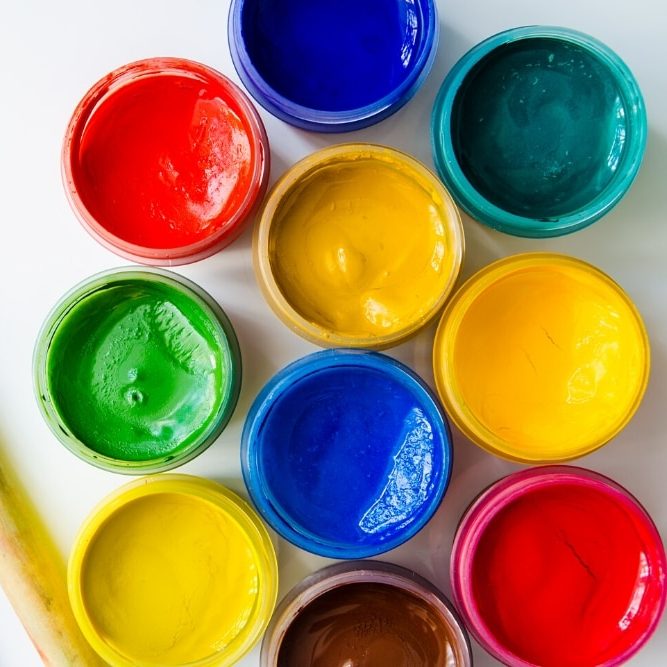 Paint grade:
used for white body pigments and various water-based, oil-based, resin industrial coatings, primers, protective paints, etc.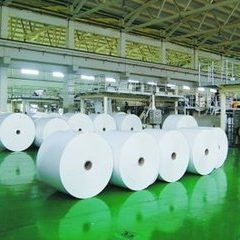 Papermaking grade:
it is used as filler for all kinds of paper and cardboard, wood pitch control agents.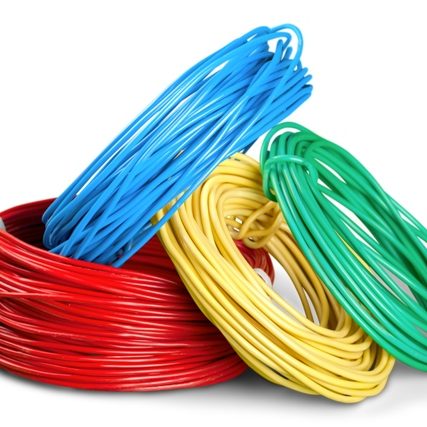 Cable grade:
used for cable rubber enhancer and cable isolating agent.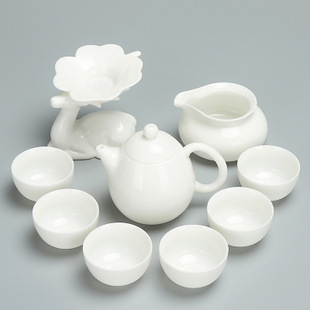 Ceramic grade:
used to manufacture electric porcelain, radio porcelain, various industrial ceramics, architectural ceramics, daily-use ceramics, and enamels.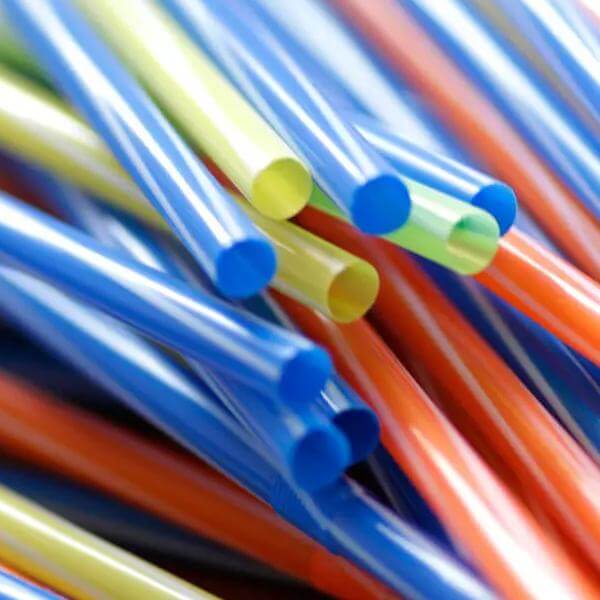 Plastic grade:
used as fillers for polypropylene, nylon, polyvinyl chloride, polyethylene, polystyrene, polyester, and other plastics.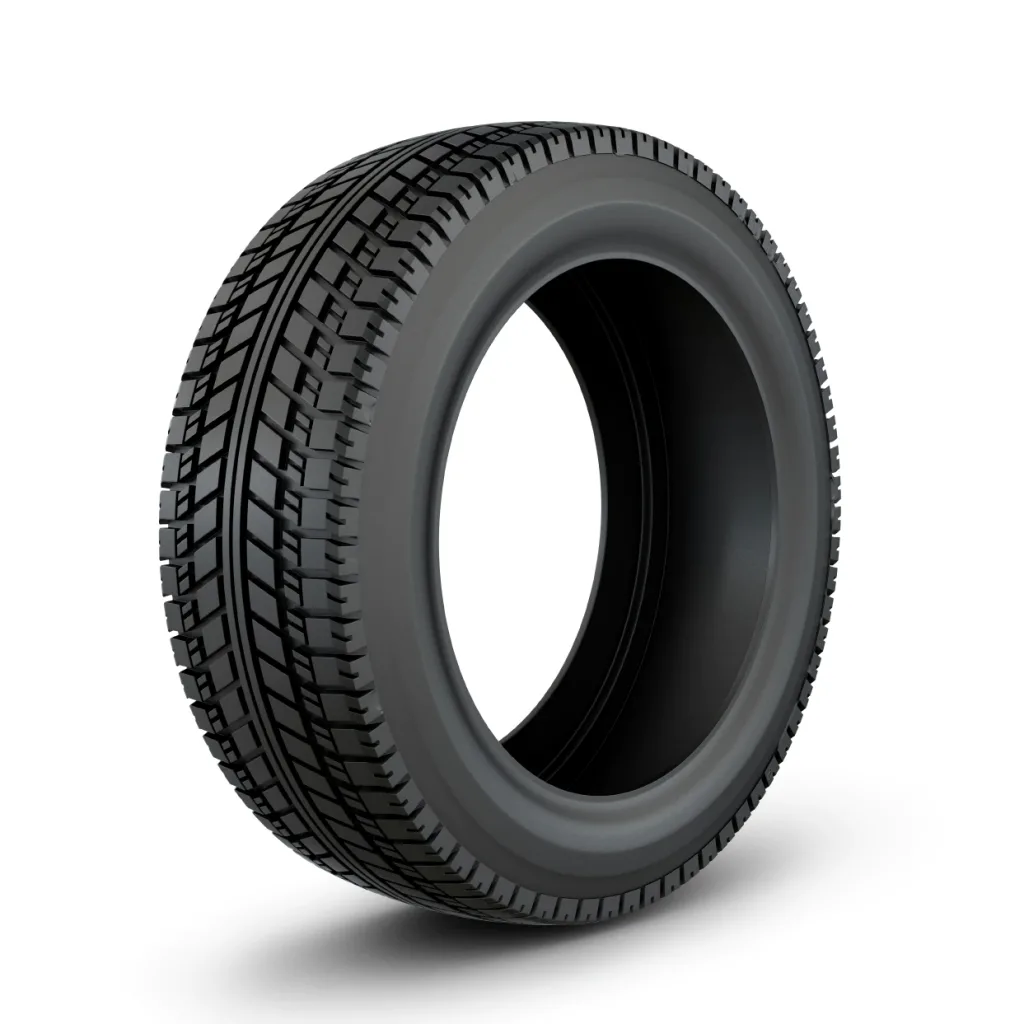 Rubber grade:
used for rubber packing and anti-sticking agent for rubber products.
Case of Talc Ultra Fine Powder Grinding Mill: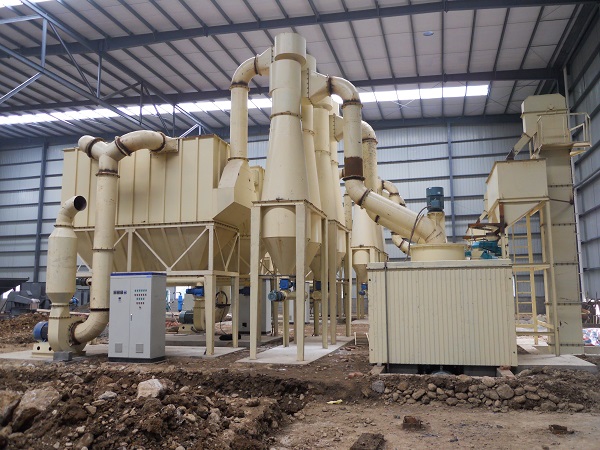 Case in Uzbekistan

Material: Talc

Fineness: 400mesh

Capacity: 20ton per hour

Model of grinding mill: HGM125L
Why choose SBM industrial ultrafine grinding mill?
About Us:
Shibang Industrial Technology Group Co., Ltd. is an international enterprise group specializing in the research and development, production, sales, and service of equipment in the fields of mine crushing, construction crushing, tower sand making, and industrial milling. The company's products are exported to more than 170 countries and regions around the world, with more than 30 overseas branches and business institutions, and its export value has ranked first in China's mining machinery industry for ten consecutive years.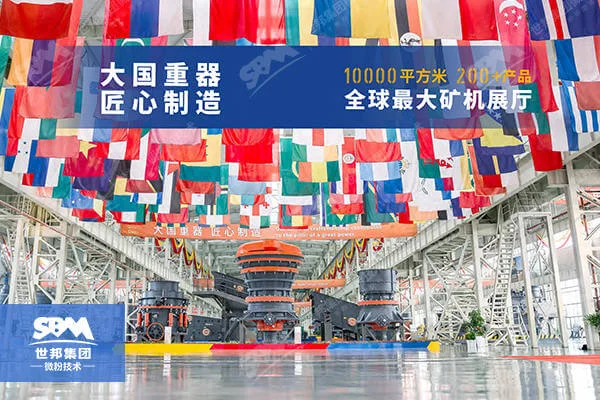 The world's largest mining machine showroom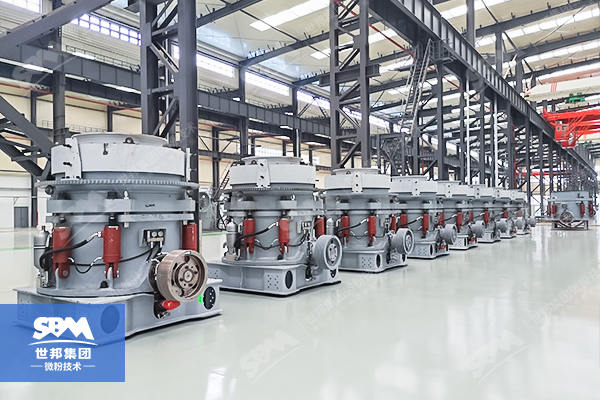 30+ years of development history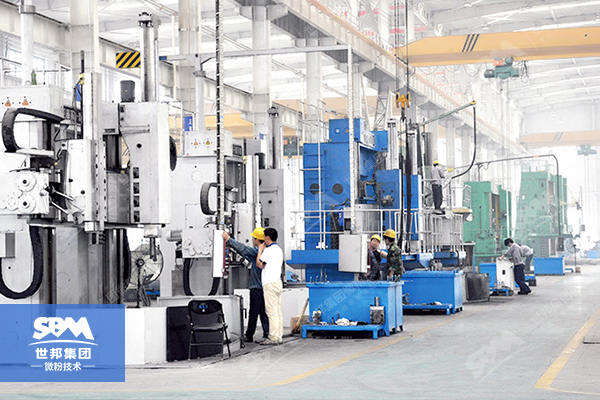 Quality first, customer first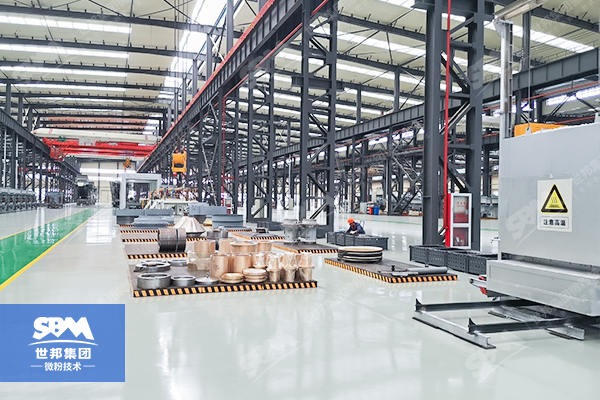 IS09001:2000, CE, COST
Our Service:
Pre-sale
Help customers to select equipment
Free arrangement of engineers to the site for actual survey and plan design

On sale
Strictly implement the quality standards, and guarantee the quality of the ex-factory products
Free logistics and transportation information, more choices for logistics and transportation
Strictly implement the standard process of preparation and delivery, timely and accurate stock preparation, and rapid delivery

After-sale
Free arrangements for engineers to guide the basic production of equipment
Provide free technical guidance for equipment installation and commissioning
The free on-site one-to-one operation, repair, maintenance, and other training
Professional after-sales service team, 24 hours response to customer needs
Payment methods we can accept:
Accepted Delivery Terms: FOB, CFR, CIF, EXW, CPT, DDU, Express Delivery
Accepted Payment Currency: USD
Accepted Payment Type: T/T, L/C, Western Union
FAQ:
1. Is talc safe to use?
The main component of talc powder is hydrous magnesium silicate, which has the characteristics of lubricity, fire resistance, acid resistance, insulation, high melting point, chemical inactivity, good hiding power, softness, good gloss, and strong adsorption.
It is commonly used as additives in the pharmaceutical and food industries, fillers for plastics and paper products, rubber fillers and anti-sticking agents for rubber products, and advanced paints and coatings.
Talc has medicinal value, has a protective effect on the skin and mucous membranes, and has a certain antibacterial effect. It is relatively stable under normal conditions and has no obvious side effects, but long-term large amounts of intake are carcinogenic.
Therefore, talc has a wide range of uses, as long as it is used in compliance with the prescribed dosage, there is no harm.
2. Which grinding mill is better for talcum powder?
The commonly used specifications of talc are 200 mesh, 325 mesh, 500 mesh, 600 mesh, 800 mesh, 1250 mesh to 8000 mesh, and so on. Different industrial mills have different performances. As long as the most suitable mill is selected according to production requirements, it is the most cost-effective.
The YGM Raymond grinding mill can be used to produce talc powder below 300 mesh. This equipment is an improvement on the traditional Raymond grinding mill, which is more efficient, more environmentally friendly, longer service life, and low investment.
300-3000 mesh talcum powder can use SBM ultrafine grinding mill. The pulverizer has a small footprint, simple operation, convenient maintenance, energy-saving and environmental protection, intelligent operation, and labor cost savings.
To learn more about industrial crushing and milling equipment, please feel free to consult us!