Illite ore industrial grinding mill machines include ultrafine grinding mills, vertical roller mills, high-pressure mills, wet stirring mills, coarse mills, and so on. It can be applied to different illite grinding operation requirements and meet the grinding preparation of 50-3000 mesh illite powder. In addition to illite, they can also be used to grind other non-metallic ores, such as calcium carbonate, dolomite, calcite, marble, and so on.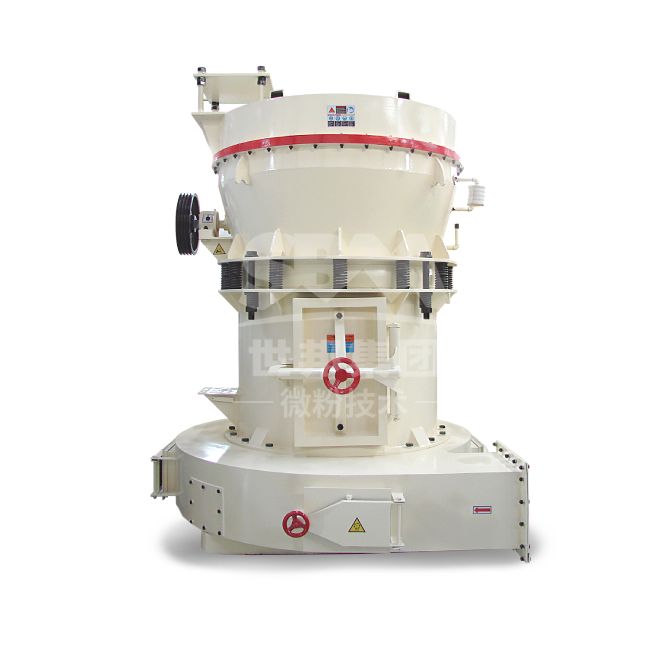 High-pressure Suspension Roller Mill
80-325 mesh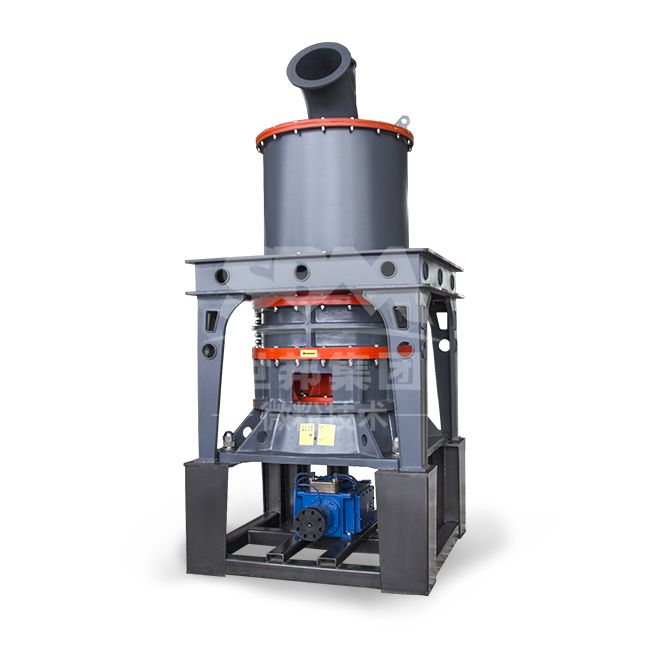 HGM Ultrafine Grinding Mill
150-3000 mesh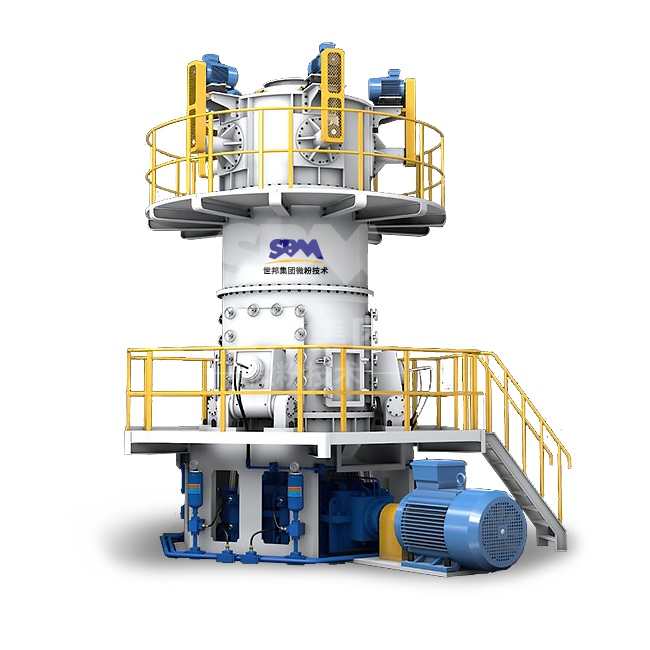 CLUM Vertical Roller Mill
150-3000 mesh
About Illite
What is the mineral illite?
Illite is a clay mineral, often weathered from muscovite and potassium feldspar. Properties: soil-like, brittle, fragile, fine and smooth texture, hardness 1~2, density 2.6~2.9g/cm³. Pure illite clay is white, but it is often dyed into yellow, green, brown, and other colors due to impurities.
Illite has superior chemical and physical properties such as rich potassium, high aluminum, low iron, smoothness, brightness, fineness, and heat resistance. Illite can freely release negative ions and far-infrared rays. Many international studies have proved that processed illite has a strong antibacterial effect and can absorb a variety of harmful heavy metals and harmful gases.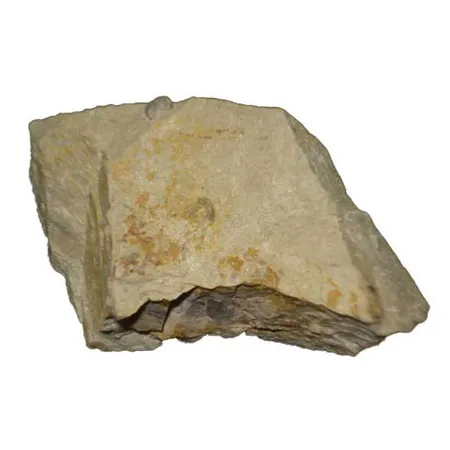 Illite has the characteristics of smooth, bright, soft, good insulation, heat resistance, and a high covering rate. It is widely used in papermaking, plastics, rubber, paint, cosmetics, cable insulation materials, ceramics, and other industrial fields. Illite is also rich in minerals such as potassium and aluminum. Chemical processing can produce industrial products such as potash fertilizer, activated alumina, and activated silica fume. In addition, because of its small particle size, large specific surface area, and unique Zeng bond structure, illite powder can be used as a low-cost adsorbent in environmental fields such as cyanobacteria, nuclear pollution, and industrial wastewater.
What is illite used for?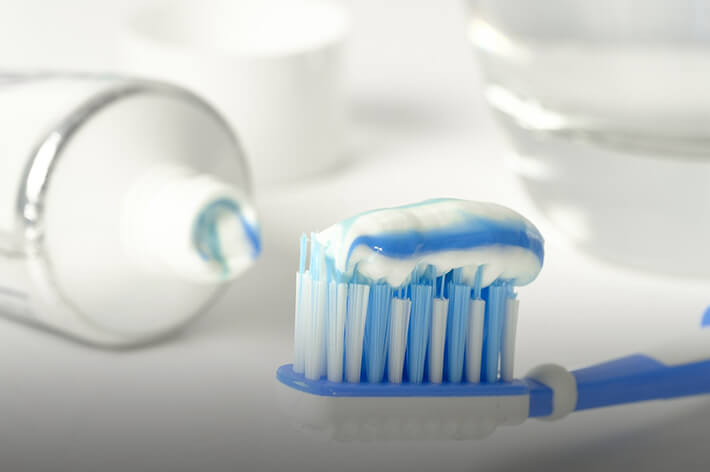 Used in the dental industry
Illite minerals are used in toothpaste, which can inhibit bacteria for a long time, make cell tissues more active, improve repair speed, and also help to enhance the quality of white blood cells in the oral cavity and increase the phagocytic ability of cells.
Used in poultry farming
Due to the unique physical antibacterial properties of illite, illite has improved the immunity of poultry, improved the taste of poultry meat, and reduced the use of antibiotics. It has made great changes in the green breeding industry. It is the most natural mineral to replace antibiotic feed additives. Best choice.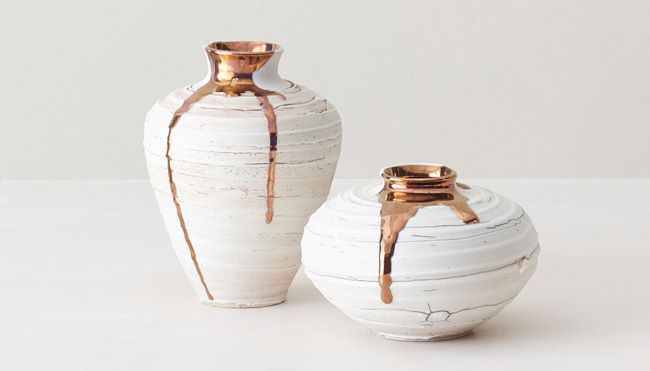 Used in the ceramic industry
Illite is the main clay raw material used to produce traditional ceramics such as cooking pots, plates, tiles, and so on. Illite can improve the strength, chemical stability, and thermal stability of ceramic products. Illite rheological agent can adjust the maturation temperature and rheological properties of the glaze, and increase the suspension of the glaze slurry.
Used as a filler in the rubber and plastic industry
After beneficiation, crushing, and surface modification, illite can be used in the rubber and plastic industries to give the material the characteristics of low-temperature resistance, high thermal stability, flame retardancy, and good mechanical strength.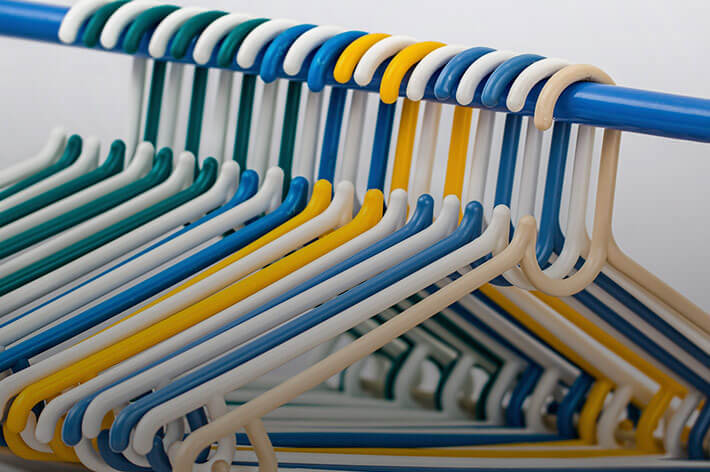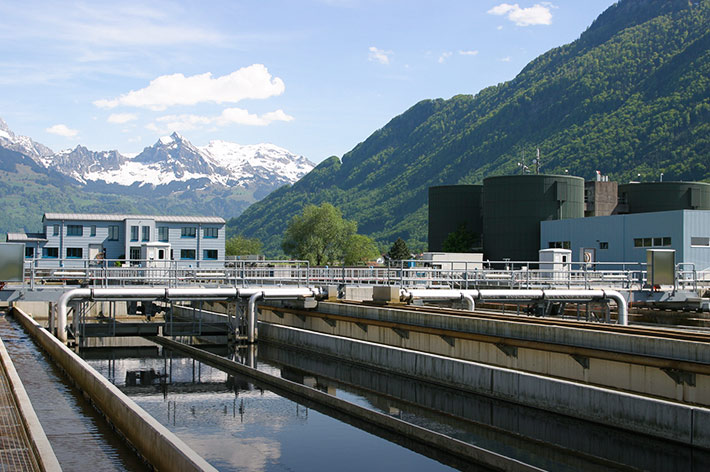 For water treatment and nuclear waste disposal
There is a monovalent cation K+ between the illite layers, which can remove the heavy metal cations in the wastewater through ion exchange. Illite can well adsorb strontium and cesium, which are radioactive wastes with long-term radiation hazards produced in nuclear fission, and can be used as a buffer in nuclear waste storage.
Used in the construction industry
Illite mineral has a higher aluminum content, which can increase the strength of the product. Higher potassium content can lower the firing temperature. Therefore, it can be used as a raw material for the production of wall and floor tiles and an ingredient for gypsum board.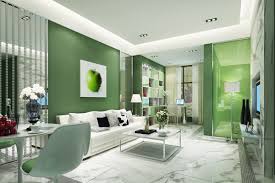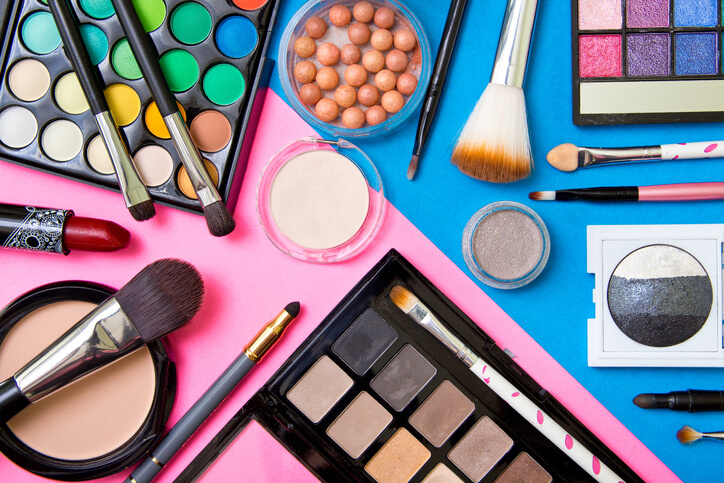 Used in cosmetics and medicines
Illite has a strong cation exchange capacity and extremely small particle size. Used in cosmetics, it can absorb skin secretions, toxins, oils, etc., and at the same time play a role in adsorbing heavy metals and anti-ultraviolet rays. Illite can be used as a carrier for drugs, DNA, and proteins, and can be used in pharmaceuticals and gene therapy.
Illite Processing Technology
The illite ore is initially crushed with a jaw crusher, and then the illite ore is crushed again with a cone crusher. After crushing, drying is carried out, and the dried illite is sent to an industrial grinding mill machine for grinding, and finally, illite powder is obtained.
How to choose illite industrial grinding mill machine?
Crushing and grinding are indispensable steps in the processing technology of illite beneficiation and purification. So how should the appropriate crushing and grinding equipment be selected in the illite production line?
In the crushing and grinding process, a jaw crusher is generally selected for the initial crushing of illite, and then a cone crusher is used for the secondary crushing to the required size. The choice of the industrial grinding mill is more important and needs to be considered in terms of the fineness of the finished powder, output, and quality.
The best-selling industrial grinding mills independently developed and produced by SBM mainly include:
High-pressure mill: can produce 50-325mesh illite ore powder
HGM ultrafine grinding mill: can produce 150-3000mesh illite powder, the powder quality is medium and high
CLUM vertical roller mill: can produce 150-3000mesh illite ore powder, the powder quality is superior, the fine powder content is higher, and the powder shape is better
What is the complete ore crushing and grinding production line?
---
The non-metallic ore grinding technology design is relatively simple, usually including crushing, grinding, grading, packaging, and other stages. The specific process is as follows:
Crushing stage: Large pieces of material are crushed by the crusher to the fineness (15mm-50mm) that can enter the industrial grinding mill.
Grinding stage: Small pieces of material that meet the conditions for entering the mill are uniformly and quantitatively fed into the grinding chamber of the industrial grinding mill machine through the feeding system, and ground into powder in the grinding cavity.
Classification stage:
The ground material will be classified by the classifier along with the airflow of the system, and the unqualified powder will be classified by the classifier and returned to the main machine grinding cavity for re-grinding.
Powder collection stage:
The powder that meets the fineness enters the powder collection system with the airflow through the pipeline, and the gas and powder are separated. The finished powder is sent to the finished product silo by the conveying device and then is packaged by a powder tanker or an automatic baler.
Illite Crushing & Grinding Equipment
Because of its good physical and chemical properties, it is widely used after being milled, so the mineral is often ground to develop its potential value. So what are the equipment involved in the complete set of illite grinding processing?
Illite Stone Crusher >>
Jaw Crusher – Coarse Crushing
Jaw crushers are widely used as crushing equipment in the illite grinding production line. It is mainly used for the primary crushing operation of the raw material illite so that the crushed illite meets the particle size requirements required by the next construction. The equipment has the characteristics of a small footprint, simple operation, convenient maintenance, large processing capacity, energy-saving, and consumption reduction.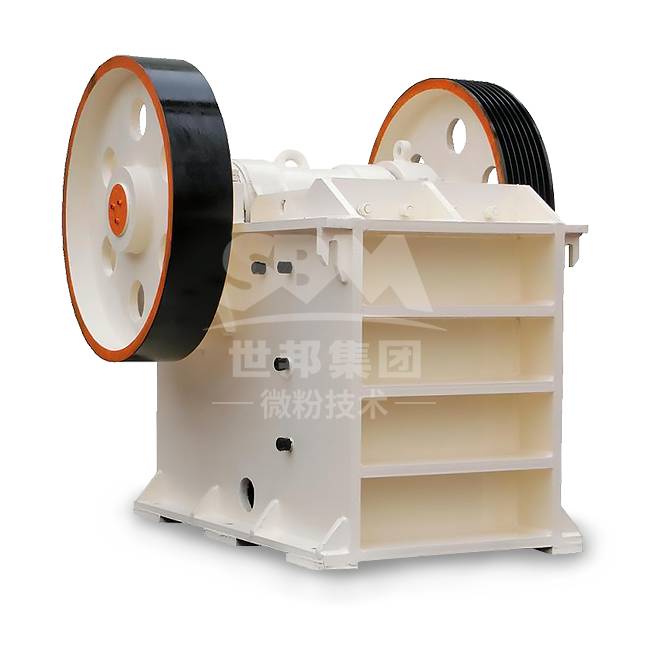 Cone Crusher – Secondary Crushing
The cone crusher is excellent in crushing hard materials. The stable lubrication system and the excellent sealing system have significantly reduced the production cost. The overload protection system can effectively ensure the safety of the crusher. Using different crushing cavities and adjusting devices, it is easy to control the discharging particle size.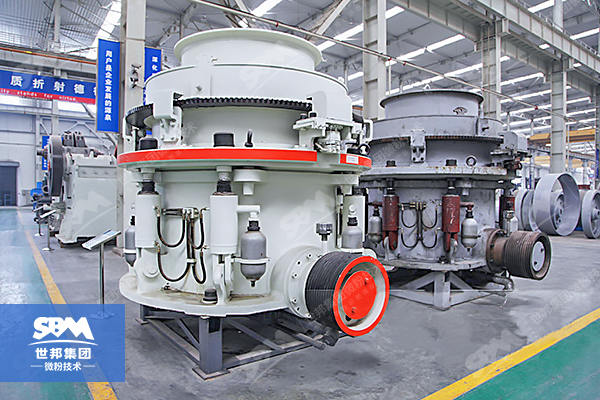 Illite Industrial Grinding Mill Machine >>
For the production of coarse powder (under 325 mesh), you can choose a high-pressure powder mill or Raymond mill; for the production of fine powder above 1000 mesh, you can choose an ultrafine grinding mill, vertical roller mill, wet mill, etc.
>> 325-6000 mesh powder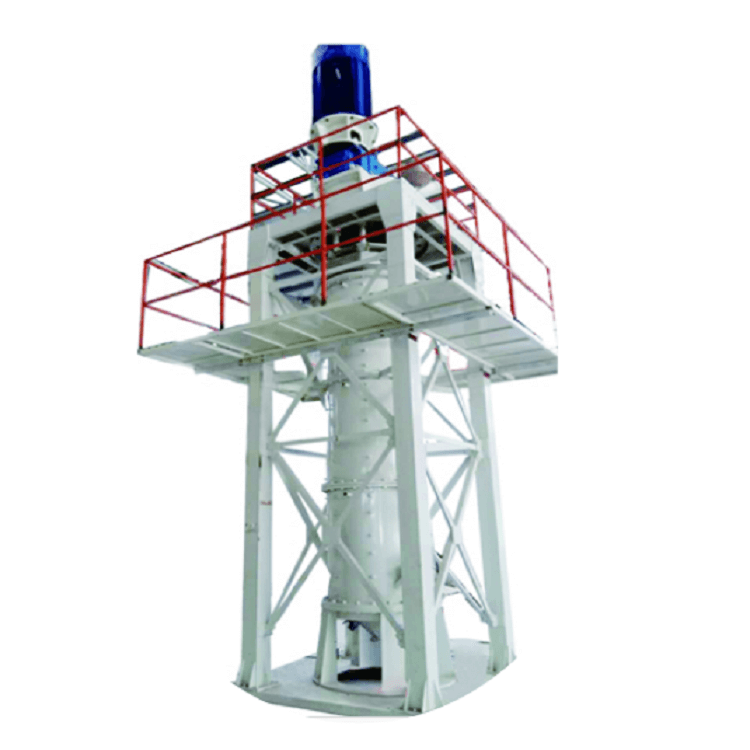 Ultra Fine Wet Stirring Mill
Ultrafine powders, reach 2 microns with a content of 90% for milling one time.
Has a large output, high efficiency, low energy consumption, environmental protection, and other features.
Vertical-shaped star wheel reducer higher transmission efficiency, run more smoothly.
Low consumption of grinding media, non-polluting. The temperature is low for finished products, good liquidity.
Compact structure, suitable height, easy operation and maintenance, stable production, automatic controlling is optional.
>> 150-3000 mesh powder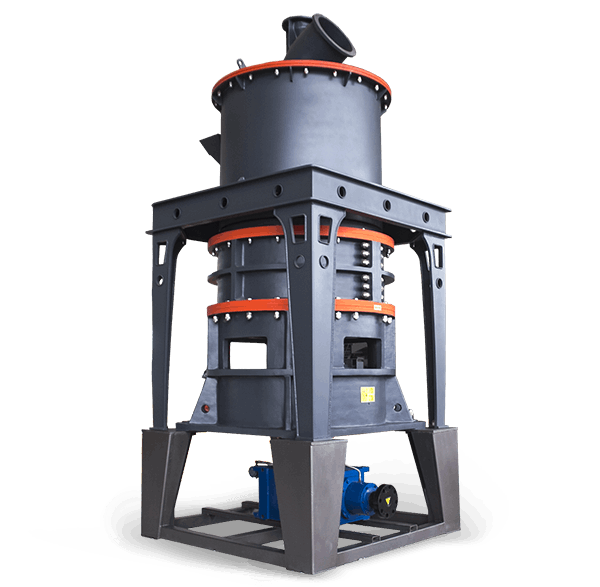 HGM Ultrafine Grinding Mill
Product features: ultrafine powder, wide application, the good environmental protection effect

Input size: 0-20mm

The fineness of the product: 150-3000mesh

Capacity: 0.5-25TPH

Materials: limestone, calcite, dolomite, petroleum coal, gypsum, barite, marble, talc, coal powder, etc.
HGM superfine powder mill
The newly designed grinding roller grinding ring grinding curve improves the grinding efficiency. The production capacity is 40% higher than that of jet mills and stirring mills, and the energy consumption is only 30% of that of jet mills.

Equipped with multi-head cage type powder concentrator. The fineness of the product can be adjusted arbitrarily between 150-3000 mesh, and the one-time screening rate can reach d97≤5μm.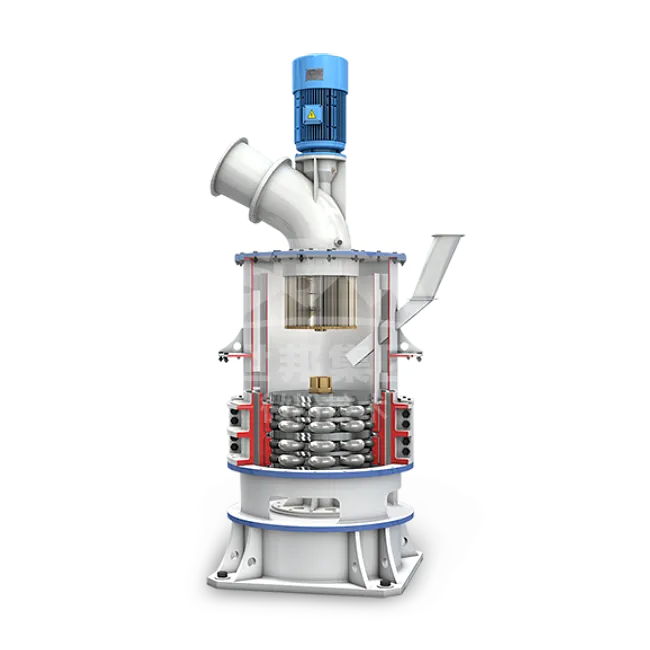 The lubrication device is installed outside the main shaft, which can realize external non-stop lubrication and continuous production for 24 hours.

HGM ultrafine grinding mill is equipped with a high-efficiency pulse dust collector, so there will be no dust pollution during the operation of the entire crushing system. Equipped with silencer and anechoic room to reduce noise.
---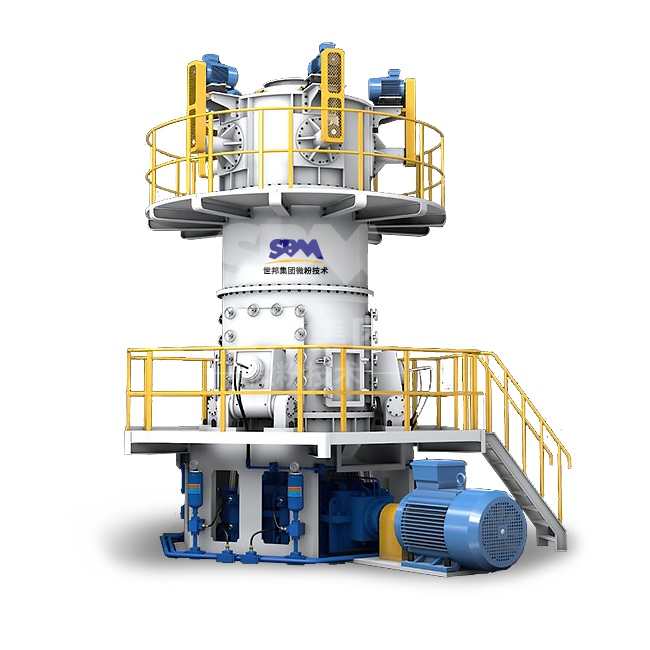 CLUM Vertical Roller Mill
Product features: higher capacity, better powder quality, better overall performance

Input size: 0-10mm

Capacity: 5-18TPH

The fineness of the product: 150-3000mesh

Materials: limestone, calcite, dolomite, petroleum coal, gypsum, barite, marble, talc, coal powder, etc.
CLUM ultrafine vertical roller mill
SBM specially designed a unique roller shell and liner grinding curve, which can greatly improve the working efficiency of the mill and improve the whiteness and cleanliness of the finished product.

Using a PLC control system and multi-head powder selection technology, it can precisely control the working parameters of the equipment such as grinding pressure and speed. Compared with ordinary mills, the energy consumption of this mill can be reduced by 30%-50%.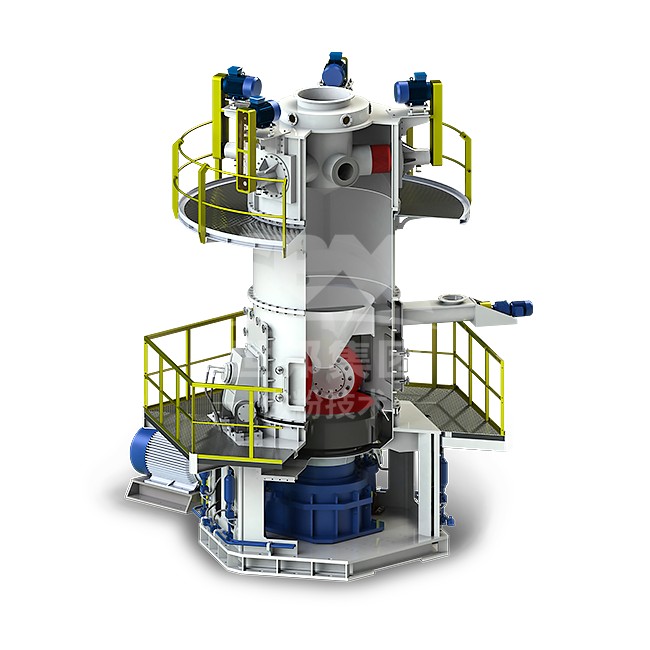 The contact point between the roller shell and the grinding disc liner adopts electronic limit technology and mechanical limit protection technology, which can avoid the destructive impact caused by machine vibration and ensure the stability of operation.

Through the reversible structure and hydraulic adjustment system, the operator can easily and quickly move the grinding roller out of the machine body, inspect and replace the roller shell and liner, and perform other maintenance operations to reduce downtime losses.
>> 50-325 mesh powder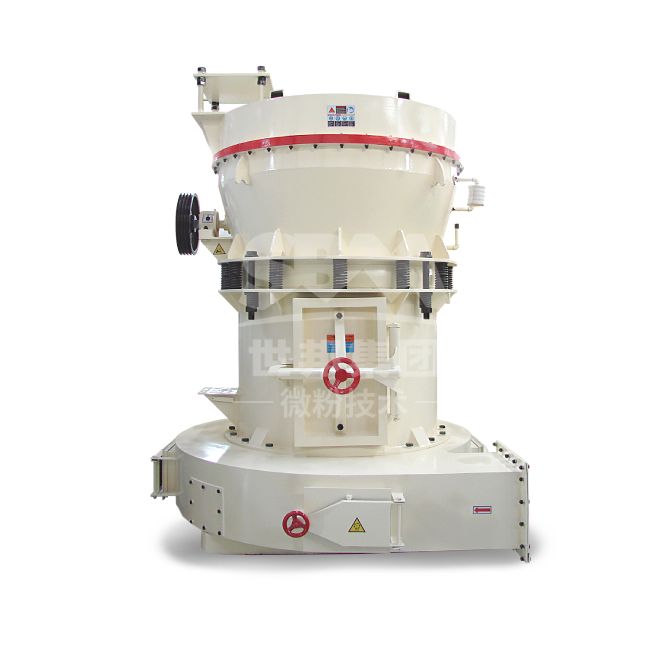 High-pressure Suspension Roller Mill
Processing ability: 0-50tph
Max feeding size: 35mm
Product Fineness: 80-325Mesh
Range of application: Barite, quartz, feldspar, mica, calcite, talc, apatite, gypsum, fluorite, limestone, dolomite, diatomite, ceramic soil, clay, marble, granite, fly ash, kaolin, calcium carbonate, slag, bauxite, glass, etc.
High-pressure Powder Mill
Vertical structure, so it has a small footprint, strong system. Compared with other mills, it has a high passing rate – 99%.
The main drive device of the high-pressure mill adopts an airtight gearbox and belt pulley, the transmission is stable and the operation is reliable.
Important components are made of high-quality castings and profiles, ensuring the durability of the whole equipment.
The centralized control is used in the electric system, the mill can basically realize unmanned operation, and the maintenance is convenient.
Why Choose SBM Industrial Grinding Mill Machines?
Our Strength
SBM provides non-metallic ore grinding/crushing and screening solutions.
The common choice of 1000+ customers, tailor-made solutions for you.
More than 30 years of R&D and manufacturing experience, covering 120+ countries and regions, witnessing high quality together.
Systematic and standardized process, from service to preparation and delivery, safer and more efficient.
The production capacity is strong, and the production department adopts digital processing with higher precision. The supply of spare parts is sufficient, and the operation is worry-free.
Our Factory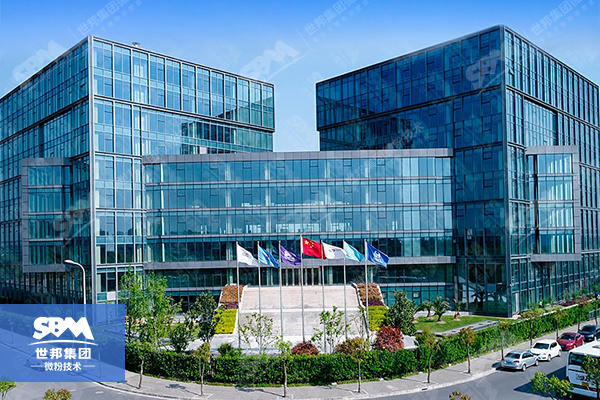 Payment Methods
Accepted Delivery Terms: FOB, CFR, CIF, EXW, CPT, DDU, Express Delivery
Accepted Payment Currency: USD
Accepted Payment Type: T/T, L/C, Western Union
Hot Sales of SBM Industrial Grinding Mill
Calcium carbonate ultrafine grinding mill is an efficient industrial powder grinder machine. It can grind 100+ kinds of ores into fine powder.