The vermiculite industrial milling equipment can process vermiculite into vermiculite powder, which can be used in construction, agriculture, industry, fillers, and other fields. The milling equipment that can be used to process non-metallic ores such as vermiculite includes ultrafine grinding mills, vertical roller mills, high-pressure mills, coarse powder mills, and so on.
The industrial milling equipment produced by SBM runs stably, which can guarantee your production process and output; The fineness can be adjusted to meet a variety of milling needs, which can expand your market competitiveness; Simple operation and convenient maintenance can save you labor; Energy saving and environmental protection will bring you high benefits and realize green production.
About Vermiculite
Vermiculite is a natural, inorganic, non-toxic mineral that will expand under the action of high temperatures. It is a relatively rare mineral, belonging to silicate, usually in the form of lumps, flakes, and granules. Its crystal structure is monoclinic, which
looks like mica from its appearance, and is the product of weathering and alteration of natural minerals such as biotite. Hardness 1~1.5. The relative density is 2.4~2.7.
Vermiculite is generally brown, yellow, dark green, with an oil-like luster, and turns gray after heating. Vermiculite can be divided into vermiculite flakes and expanded vermiculite in stages.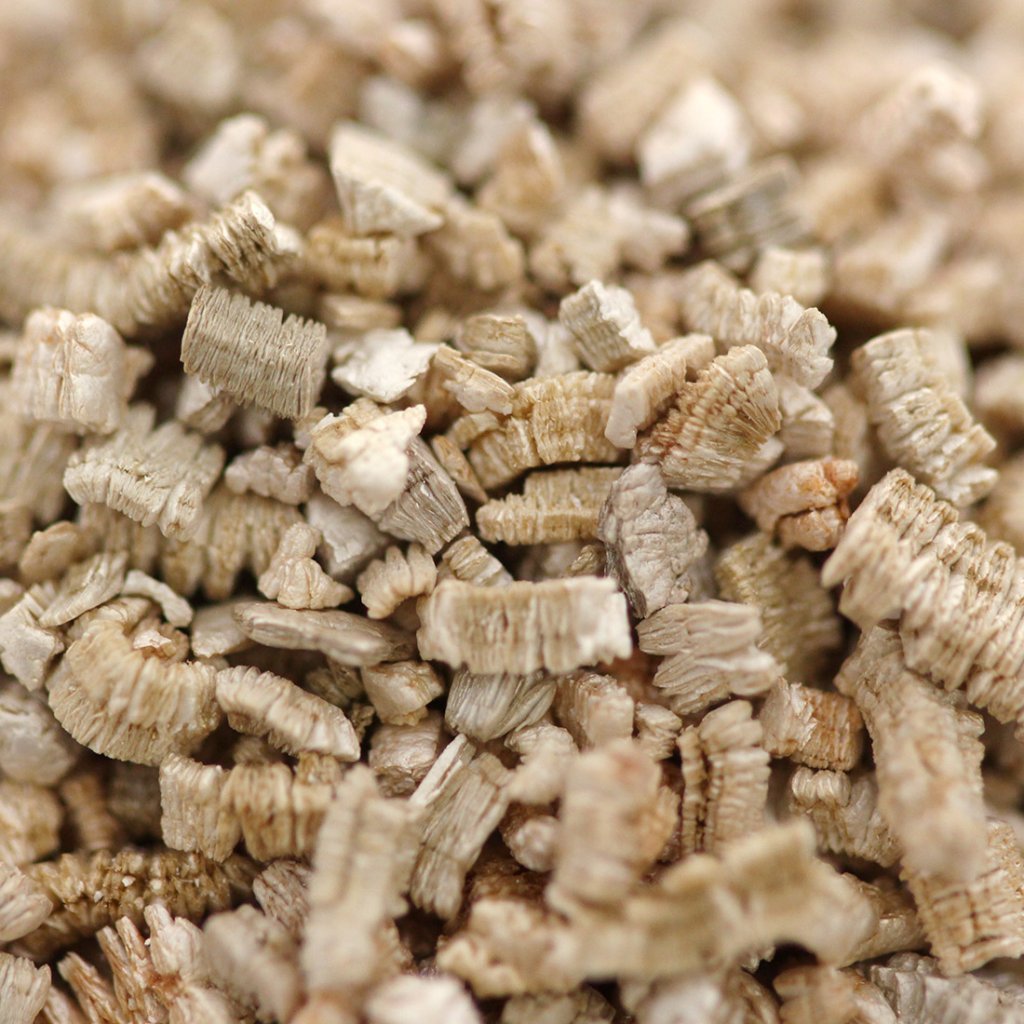 Vermiculite is produced when certain granite is hydrated. It is generally produced at the same time as asbestos. Because vermiculite has the ability of ion exchange, it has a great effect on the nutrition of the soil.
Vermiculite has a wide range of uses. It can be used as building materials, adsorbents, fireproof insulating materials, mechanical lubricants, soil conditioners, and so on.
Vermiculite Processing Technology
The vermiculite powder is roasted, sieved, and ground into powder form from raw vermiculite ore at high temperatures.
Product specifications: 8-12mm, 4-8mm, 2-4mm, 1-2mm, 0.3-1mm, 40-60 mesh, 60-80 mesh, 80-100 mesh, 100 mesh, 150 mesh, 200 mesh, 325 mesh, etc. Specifications can be produced according to requirements.
20-40 mesh: Mainly used in automobiles, airplanes, cold storage, wall panel water cooling towers, steel annealing, fire extinguishers, filters, etc.
40-120 mesh: Mainly used for linoleum, roof slabs, dielectric gates, etc.
120-270 mesh: Mainly used for fireproof cardstock for wallpaper printing, outdoor advertising, paint, and photographic cork boards.
325 mesh and above: Mainly used for golden yellow and bronze, ink cartridges, fireproof fillers.
Vermiculite Powder Production Line Process
---
Crushing stage:
The raw material of vermiculite is first crushed by a jaw crusher, and the fineness is generally maintained within 15mm-50mm, which helps to reduce the load of the mill and improve the grinding effect.
The jaw crusher produced by our company has a more convenient operation, larger crushing ratio, and better quality of vermiculite particles after crushing. And the price is quite affordable, 3%-5% cheaper than other devices of the same type.
Grinding stage:
After crushing, the vermiculite particles are evenly sent to the silo through the bucket elevator, and then the material is evenly sent to the industrial mill to be fully ground by the electromagnetic vibrating feeder. According to different grinding requirements, different grinding equipment can be selected.
For vermiculite powder of 80-325 mesh, you can use a high-pressure mill; for vermiculite powder of 150-2500 mesh, you can use an HGM ultrafine grinding mill. If you have higher requirements for powder quality, you can use a CLUM vertical roller mill.
The fineness of the above industrial grinding mills can be adjusted freely within the interval, which can better adapt to the fineness requirements of vermiculite powder in different industrial fields. In addition, the explosion-proof measures for the vermiculite industrial milling equipment are in place, which can avoid dust explosion accidents caused by improper operation and create a safe and good on-site environment.
Powder selection stage:
After grinding, the vermiculite material needs to be classified by the analyzer, and the unqualified fine powder will be returned to the mill to continue grinding until it meets the fineness requirements.
Powder collection stage:
After powder selection, the fine vermiculite powder that meets the fineness requirements is separated and collected in the dust collector through the pipeline. It is then sent to the finished product silo for unified packaging.
Features of Vermiculite Milling Production Line
We can customize the ore grinding production line for you according to your needs and starting from the actual situation. The vermiculite milling production line designed by our company is based on the fundamental interests of customers and has been scientifically configured, which has extremely significant characteristics.
1. The production line equipment is compact and reasonable, the overall floor space is reduced by 40%, the infrastructure cost is reduced by 100,000 to 150,000, and the transportation and installation are more convenient.
2. With an automatic operating system, no on-site personnel is required, and the operation status is remotely controlled, reducing labor costs by more than 80%.
3. High safety and efficiency, high grinding efficiency, and automatic alarm device installed to find faults in time, making it safer to use.
4. The price is cheap. The production line equipment is provided by our company, which saves about 200,000 yuan in investment compared with other manufacturers' production lines.
5. The finished vermiculite powder is more delicate, with high purity, fewer impurities, no smashing, and higher market value.
6. A good dust removal and noise reduction device can completely avoid dust and noise pollution generated during the grinding process and achieve the goal of green production.
Intro of Vermiculite Industrial Milling Equipment
>> 150-2500 mesh powder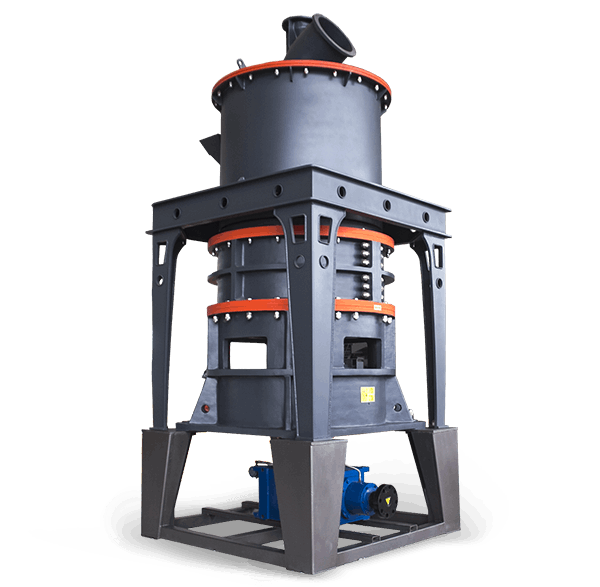 HGM Ultrafine Grinding Mill
Product features: ultrafine powder, wide application, the good environmental protection effect
Input size: 0-20mm
The fineness of the product: 150-3000mesh
Capacity: 0.5-25TPH
Materials: limestone, calcite, dolomite, petroleum coal, gypsum, barite, marble, talc, coal powder, etc.
HGM superfine powder mill
The newly designed grinding roller grinding ring grinding curve improves the grinding efficiency. The production capacity is 40% higher than that of jet mills and stirring mills, and the energy consumption is only 30% of that of jet mills.
Equipped with multi-head cage type powder concentrator. The fineness of the product can be adjusted arbitrarily between 150-3000 mesh, and the one-time screening rate can reach d97≤5μm.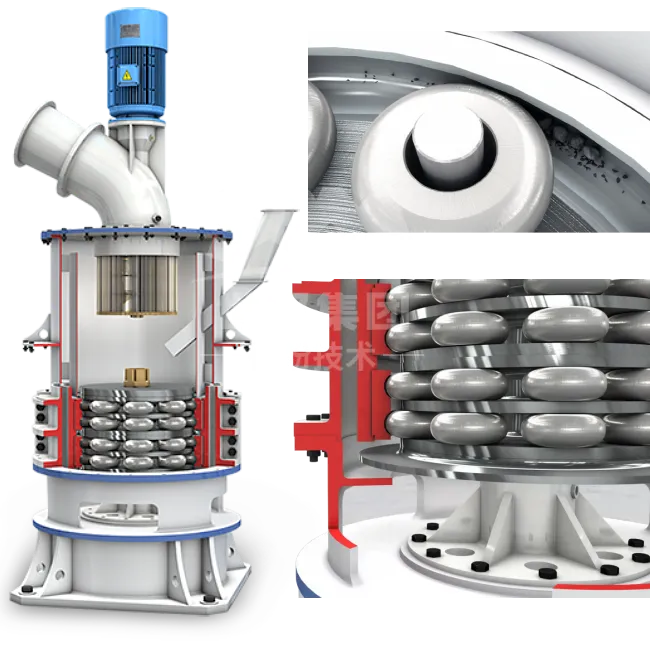 The lubrication device is installed outside the main shaft to realize external non-stop lubrication and continuous production for 24 hours.
HGM ultrafine grinding mill is equipped with a high-efficiency pulse dust collector, so there will be no dust pollution during the operation of the entire crushing system. Equipped with silencer and anechoic room to reduce noise.
>> 325-3000 mesh powder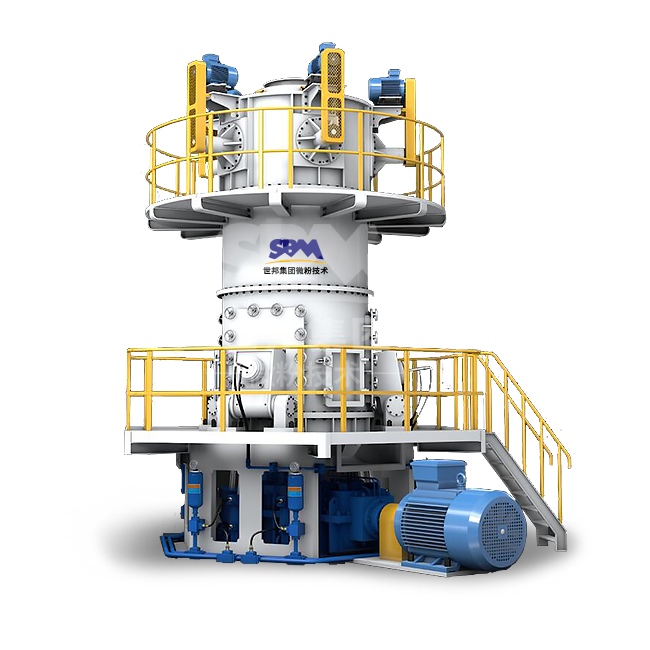 CLUM Vertical Roller Mill
Product features: higher capacity, better powder quality, better overall performance
Input size: 0-10mm
Capacity: 5-18TPH
The fineness of the product: 150-3000mesh
Materials: limestone, calcite, dolomite, petroleum coal, gypsum, barite, marble, talc, coal powder, etc.
CLUM ultrafine vertical roller mill
This vertical mill can also produce 150-3000 mesh ore powder. Compared with the ultrafine grinding mill, it has higher fine powder content, high powder whiteness, and good shape, which is more suitable for high-end applications.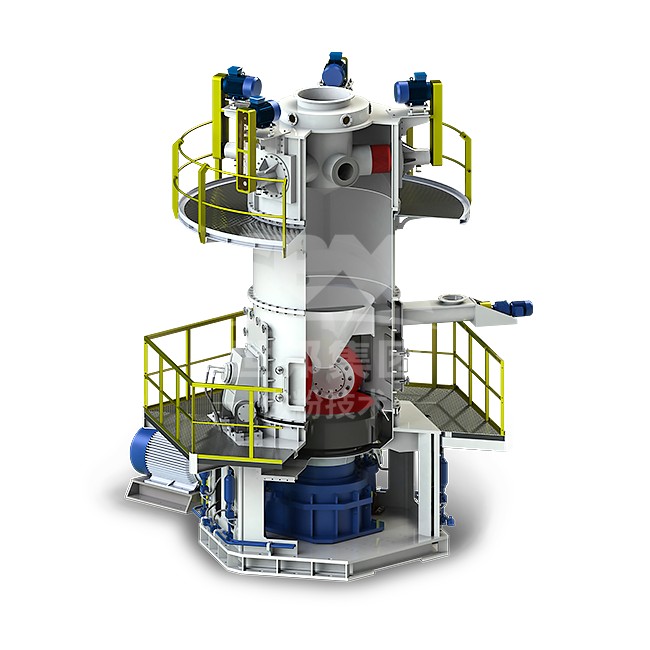 SBM specially designed a unique roller shell and liner grinding curve, which can greatly improve the working efficiency of the mill and improve the whiteness and cleanliness of the finished product.
Using a PLC control system and multi-head powder selection technology, it can precisely control the working parameters of the equipment such as grinding pressure and speed. Compared with ordinary mills, the energy consumption of this mill can be reduced by 30%-50%.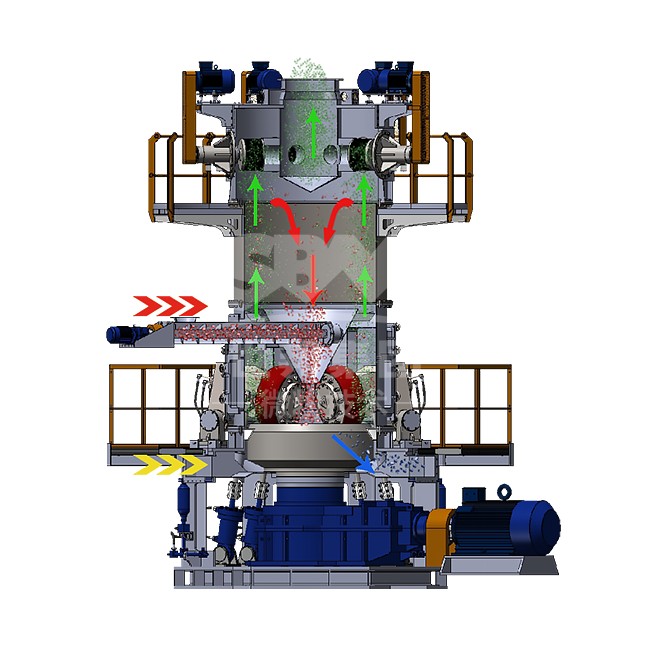 The contact point between the roller shell and the grinding disc liner adopts electronic limit technology and mechanical limit protection technology, which can avoid the destructive impact caused by machine vibration and ensure the stability of operation.
Through the reversible structure and hydraulic adjustment system, the operator can easily and quickly move the grinding roller out of the machine body, inspect and replace the roller shell and liner, and perform other maintenance operations to reduce downtime losses.
>> 50-325 mesh powder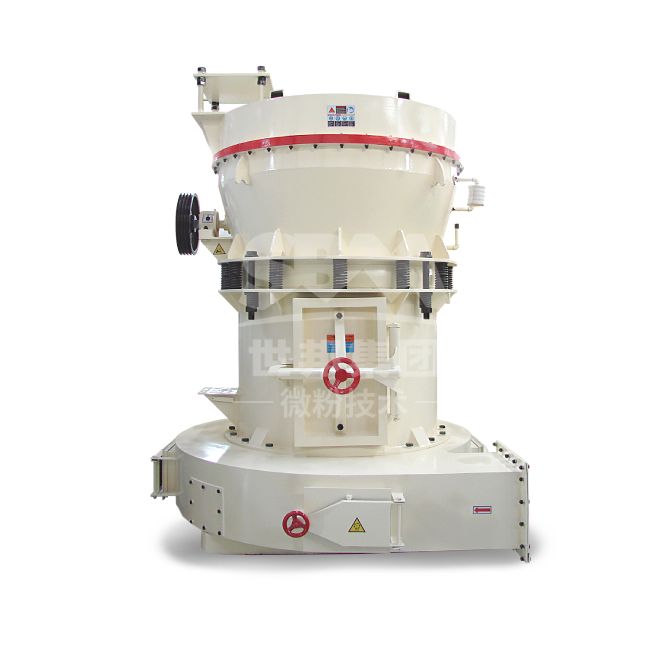 High-pressure Suspension Roller Mill
Processing ability: 0-50tph
Max feeding size: 35mm
Product Fineness: 80-325Mesh
Range of application: Barite, quartz, feldspar, mica, calcite, talc, apatite, gypsum, fluorite, limestone, dolomite, diatomite, ceramic soil, clay, marble, granite, fly ash, kaolin, calcium carbonate, slag, bauxite, glass, etc.
>> less than 8mm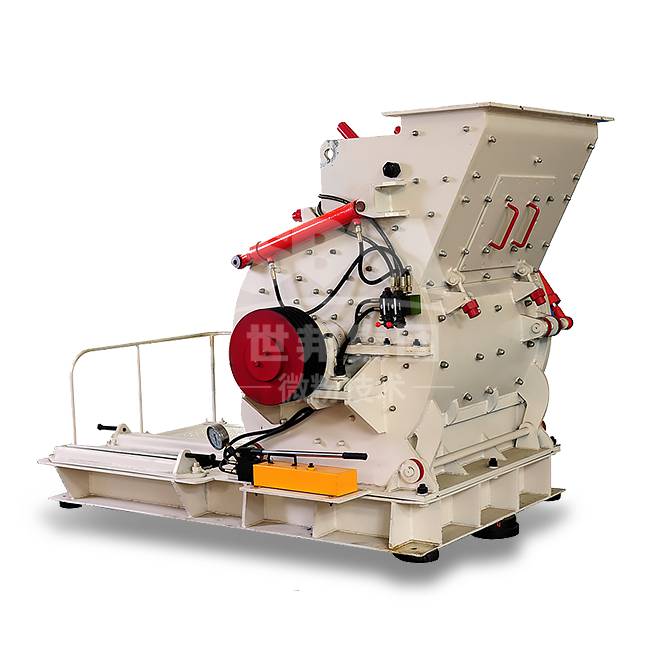 Coarse Powder Grinding Mill
Discharge fineness: <8 mm
Feed size.: <80 mm
Output: 40-70 T/H
1. High capacity and low power consumption.
2. Uniform particle size with high crushing and crushing ratio.
3. Simple structure.
4. Low investment, easy operation.
Why Choose SBM Industrial Millimg Equipment?
Our Strength
SBM provides non-metallic ore grinding/crushing and screening solutions.
The common choice of 1000+ customers, tailor-made solutions for you.
More than 30 years of R&D and manufacturing experience, covering 120+ countries and regions, witnessing high quality together.
Systematic and standardized process, from service to preparation and delivery, safer and more efficient.
The production capacity is strong, and the production department adopts digital processing with higher precision. The supply of spare parts is sufficient, and the operation is worry-free.
Our factory
Payment methods
Accepted Delivery Terms: FOB, CFR, CIF, EXW, CPT, DDU, Express Delivery
Accepted Payment Currency: USD
Accepted Payment Type: T/T, L/C, Western Union
FAQ
1. What is vermiculite used for?
Construction: Lightweight materials, lightweight concrete aggregates (lightweight wall powder, lightweight mortar), heat-resistant materials, wall materials, fireproof boards, fireproof mortar, and refractory bricks.
Heat preservation and heat insulation: sound-absorbing materials, underground pipes, greenhouse pipes, heat preservation materials, indoor and tunnel interiors, walls, and ceilings in public places.
Metallurgy: steel frame cladding material, iron making, casting slag removal, high-rise building steel frame cladding material, vermiculite bulk material.
Agriculture and forestry: horticulture, golf course lawns, seed preservatives, soil conditioners, wetting agents, plant growth agents, feed additives.
Marine fishing industry: fishing erbium.
Other aspects: adsorbents, filter aids, active carriers for chemicals and fertilizers, sewage treatment, seawater oil adsorption, cigarette filters, explosive density regulators.
2. Is vermiculite eco friendly?
Vermiculite is a completely organic and biodegradable mineral, which has the advantages of light weight, large specific surface area, strong ion exchange capacity, large adsorption capacity, eco-friendliness, and low cost. It is widely used in environmental protection fields such as soil improvement and restoration, sewage treatment, air treatment, solid waste treatment and so on.