Manganese is widely distributed in nature. Almost all kinds of ores and silicate rocks contain manganese. The most common manganese ores are anhydrous and aqueous manganese oxide and manganese carbonate. There are 150 kinds of manganese minerals known now. However, the manganese content is very high, and there are only 5-6 kinds of manganese minerals that can be enriched to form economic value. Among them, the most important and economically valuable are Pyrolusite and pyrolusite, in addition to hydromanganese, brown manganese, black manganese and rhodochrosite. The content of manganese in these minerals can reach about 50-70%, which is an important industrial mineral of manganese. The main uses of manganese ore are metallurgy, ferrous metallurgy, non-ferrous metallurgy and chemical industry.
Characteristics of manganese ore production and processing:
At present, the process flow of manganese oxide ore treatment in China mainly includes crushing, grinding and beneficiation. Generally, the ore is crushed to 6-0mm or 10-0mm and then grouped. At present, the commonly used crushing equipment is jaw crusher. After the crushed manganese ore is grinded into finished products of various specifications required by various fields by the mill, the appropriate beneficiation process is adopted for beneficiation.
Introduction to manganese ore process flow:
The first step of manganese ore processing process is the crushing of manganese ore raw ore. At the site of the manganese ore production line, large pieces of manganese ore raw ore will be transported to the silo through the loading equipment, and then uniformly sent to the jaw crusher by the vibrating feeder for primary crushing. After primary crushing, the manganese ore blocks are sent to the cone crusher by the belt conveyor for medium and fine crushing until the crushed particles meet the feeding requirements of the pulverizer used in the next stage.
Stage 1: crushing and screening – three-stage closed-circuit crushing
The large manganese ore is uniformly sent to the jaw crusher or mobile jaw crusher station by the vibrating feeder through the silo for coarse crushing. After being screened by vibrating screen, the coarse crushed manganese ore is sent to single cylinder hydraulic cone crusher by belt conveyor for medium crushing. The manganese ore material after medium crushing is sent to the multi cylinder hydraulic cone crusher for fine crushing.
Stage 2: grinding
The 0-12mm manganese powder screened by the vibrating screen is uniformly sent to the ball mill for grinding and is screened by the spiral classifier. The unqualified manganese powder is sent to the ball mill for grinding.
Stage 3: mineral processing
The manganese powder meeting the ore dressing requirements is sent to the magnetic separator for strong magnetic separation to remove impurities, and the obtained manganese powder is sent to the dryer for drying to obtain manganese refined powder.
Main composition of process equipment:
1. Manganese ore crushing production part: jaw crusher and hydraulic cone crusher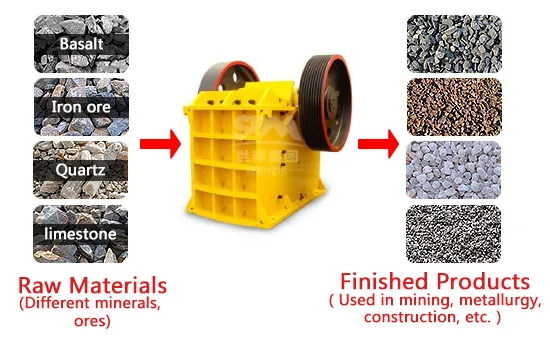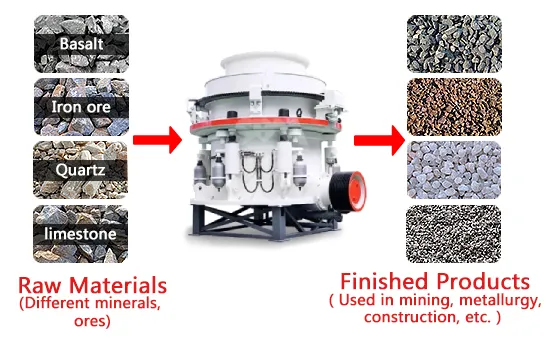 2. Manganese ore grinding production part: ball mill and spiral classifier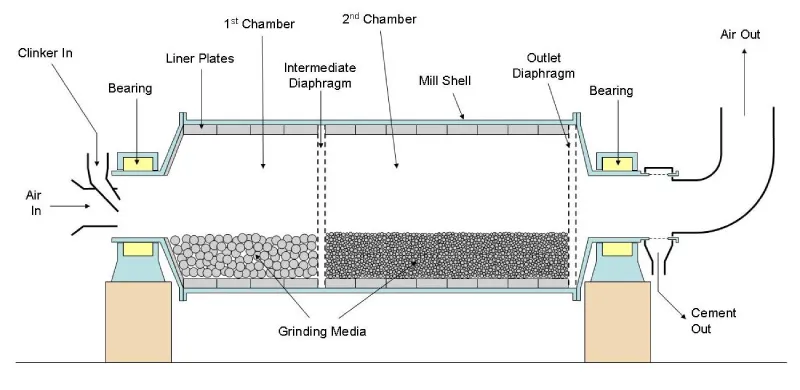 3. Magnetic separation and purification of manganese ore: the magnetic separation equipment of manganese ore is mainly a magnetic separator