Rectorite is a rare layered silicate clay mineral with special structure. It is a 1:1 regular interlayer clay mineral of dioctahedral mica and dioctahedral montmorillonite. The multi-layer sheet structure makes the rectorite have a large specific surface area and shows strong adsorption.
Rectorite physicochemical properties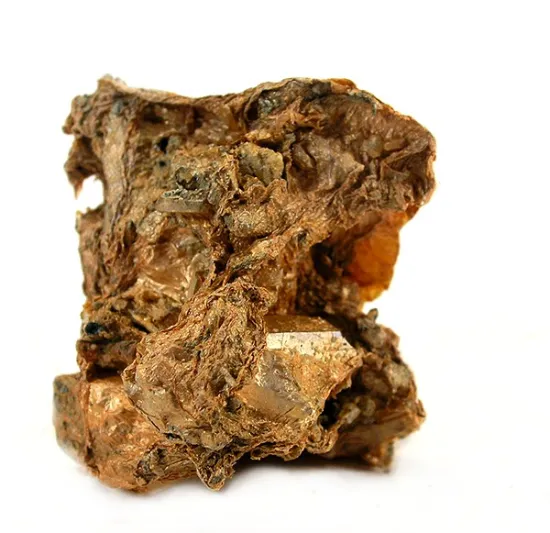 Shape: mostly soil-like, flaky, mat-like, slippery, loose in texture, swells when exposed to water, and cleaves into mud paste.
Particle size: generally, the particle size is small, less than 5mm in most cases, and a few good crystals can reach 0.01~0.1mm.
Color: generally light color, there are gray-white, gray-green, brown-yellow, etc.
Luster: pearly-grease luster.
Density: varies with water content, it is 2.8g/cm without water, and can be as low as 1.3g/cm when there is a lot of water; hardness is less than 1.

Chemical properties: high temperature stability, high dispersibility and high plasticity, adsorption and cation exchange, adjustable interlayer pore size and charge density, UV blocking, structural layer separation, colloid.
Rectorite processing equipment
Common crushing equipment for rectorite processing includes jaw crusher, impact crusher, cone crusher and hammer crusher.
Jaw Crusher
Jaw crusher is widely used crushing equipment in mining industry, mainly used for primary crushing of rectorite. Due to the advantages of structural design, there is no special requirement for the particle size of rectorite, and larger pieces of rectorite can be broken. It has the advantages of stable operation, few maintenance times, convenient operation and maintenance, low failure rate and high output.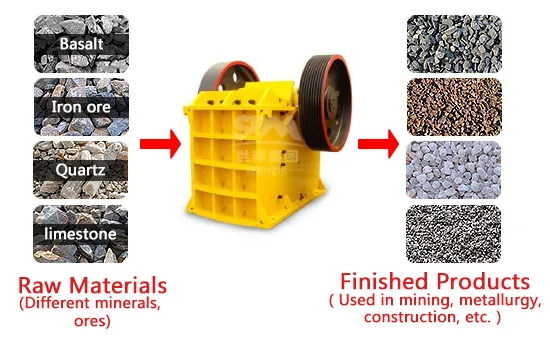 Impact crusher
The impact crusher is mainly used for intermediate crushing of rectorite. It is suitable for crushing medium-sized rectorite, and the crushing effect is very significant. It has the advantages of high output, environmental protection, uniform product particle size, convenient operation and maintenance, and low production cost.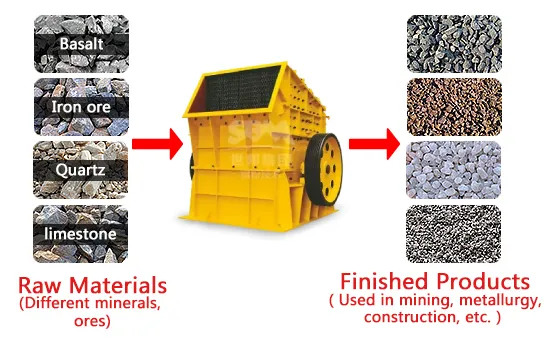 Cone Crusher
The cone crusher is suitable for the intermediate crushing of the rector stone, mainly to carry out the next crushing operation on the rector stone after being crushed by the jaw crusher, so that it can reach a certain crushing particle size. It has the advantages of high output, small investment, zero noise and environmental protection.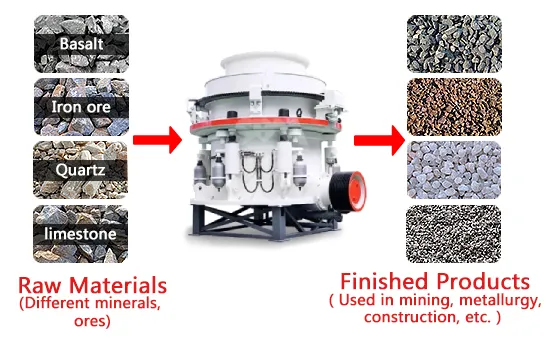 Hammer Crusher
The hammer crusher can also be used for the crushing of rectorite. The environmental protection measures of this equipment are very good, which reduces the pollution of dust to the environment. It has the advantages of large output, low production cost, environmental protection and zero noise.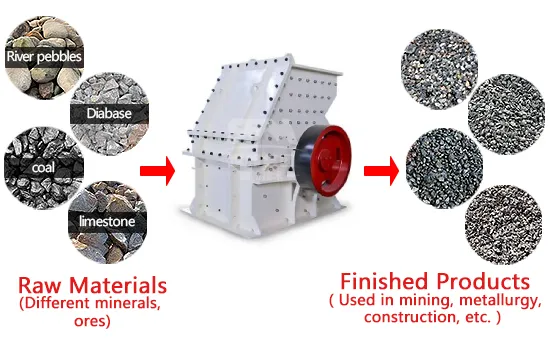 Common grinding equipment for rectorite processing includes high-pressure grinding mill, ultra-fine grinding mill, ultra-fine vertical mill, etc.
High-pressure grinding mill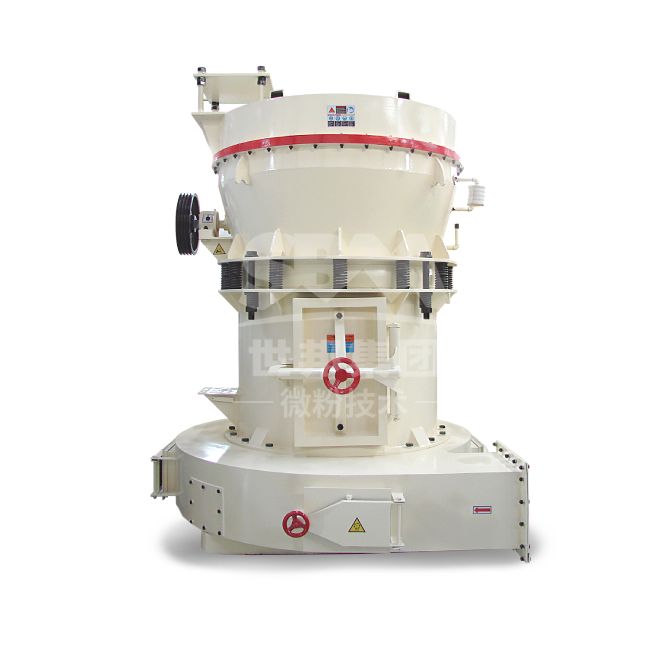 High-pressure grinding mill can produce 80-600 mesh non-metal ore powder. The equipment is stable in operation, simple in operation, convenient in maintenance, small in floor space and small in investment.
It is suitable for grinding and pulverizing various materials, mainly used for ultrafine powder processing of 100+ kinds of materials such as kaolin, limestone, calcite, marble, barite, gypsum, calcite, talc, barite, marble, and limestone.
HGM ultrafine grinding mill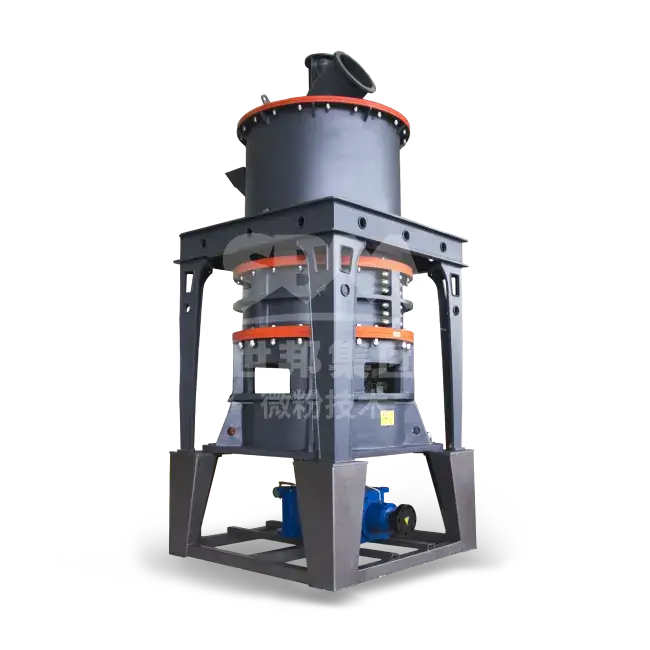 Ultrafine pulverizer is mainly suitable for ultrafine powder processing of non-flammable and explosive brittle materials with Mohs hardness ≤6, such as calcite, limestone, dolomite, carbon black, bentonite, rectorite, diatomite, More than 100 kinds of materials such as barite, gypsum, pumice, etc.
The particle size of the finished fine powder can be adjusted arbitrarily between 150-2500 mesh, and the product fineness can reach D97≤5μm at one time. The equipment is safe, reliable, energy efficient, clean and environmentally friendly, easy to operate and easy to maintain.
CLUM ultrafine vertical roller mill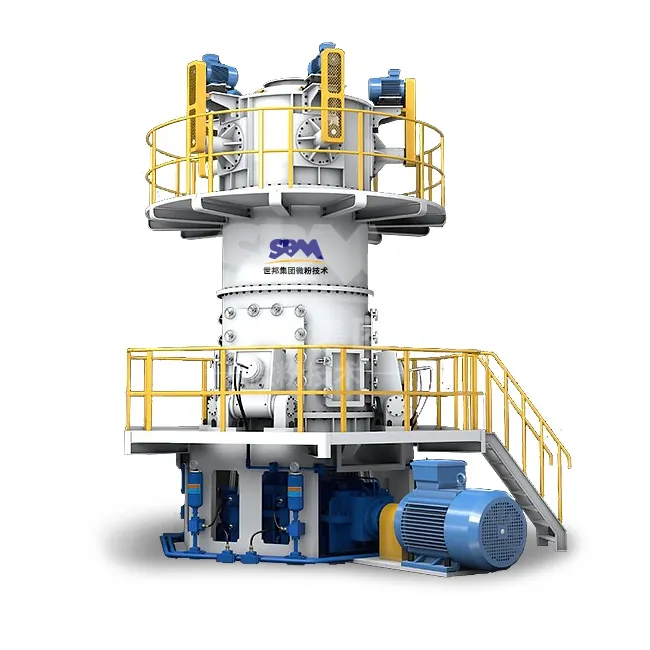 CLUM vertical mill is suitable for processing various non-flammable and explosive non-metallic ores with Mohs hardness below 9.3 and humidity below 7%. It can produce 325-3000 mesh powder, the fineness can be adjusted freely, the finished powder has high purity and high subdivision content.
The equipment has high grinding efficiency, low power consumption, easy adjustment of product fineness, simple equipment process, high degree of intelligent operation, low noise, small dust, easy use and maintenance, low operating costs, and low consumption of wear-resistant materials.
Rectorite uses
● Special coatings:
Rectorite clay is used as high temperature cast steel coating, and its leveling, brushing, crack resistance, coating surface strength, high temperature resistance and other technical indicators are better than other coatings
● Electric porcelain material:
Because rectorite has strong plasticity and good drying and firing performance (that is, no cracking during drying and firing), it has achieved ideal results in the ingredients of high-voltage electric porcelain.
● Environmentally friendly materials:
Porous ceramics and ceramic materials prepared by rectorite have high strength and pit thermal shock performance, low thermal expansion coefficient and stable molding effect, and are suitable for use in vehicle exhaust treatment three-way catalyst carriers and the like.
● Healthcare materials:
The rectorite is easy to hydrate and disperse, has good molding performance, strong adsorption capacity and ion exchange property, and can be applied to particle carriers in related fields, such as pesticide granules, drug tablet carriers, and the like.
● New drilling fluid materials:
Rectorite has excellent rheological properties required for drilling fluid materials, such as high slurry rate, small water loss, small dynamic-to-plastic ratio, and high temperature resistance. And many properties are better than bentonite for drilling fluids.
● Other aspects:
The mica layer in the rectorite has the ability to protect against ultraviolet rays. In response to this feature, some products with anti-ultraviolet and anti-radiation have been developed. In addition, rectorite clay also plays a great role in rubber fillers, sand casting adhesives, drug carriers, etc.