The delivery site above is the HGM80 superfine grinding mill sent to Pakistan by our company. The equipment purchased by the customer is used to process 400-2000 mesh marble powder, and the output is 0.5-5 tons per hour according to the fineness adjustment.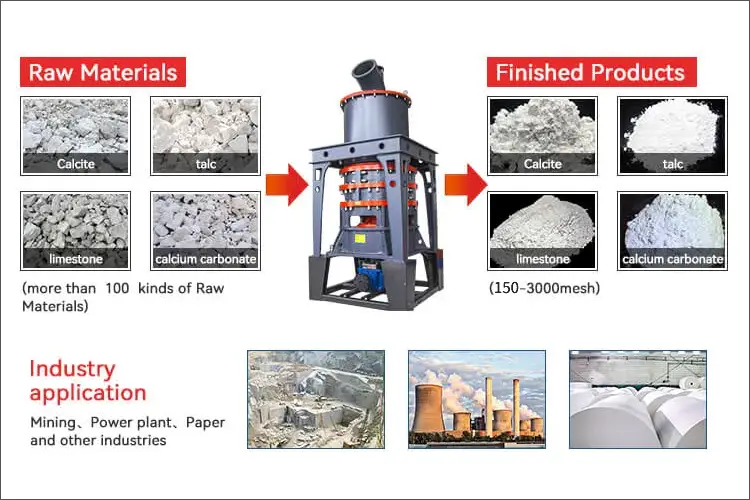 After many comparisons, the Pakistani customer chose our HGM series ultra-fine grinding machine, mainly because of the many outstanding advantages of this equipment:
1. High efficiency and energy saving
In the case of the same finished product fineness and motor power, the output is more than 1 times higher than that of jet mill, stirring mill and ball mill.
2. Long service life of wearing parts
Grinding rollers and grinding rings are forged from special materials, which greatly improves the degree of utilization.
In the case of the same material and finished product fineness, the service life of the wearing parts is 2-5 times longer than that of impact crusher and turbo pulverizer, generally up to more than 1 year. When processing calcium carbonate and calcite, the service life can reach 2-5 years.
3. High safety and reliability
There are no rolling bearings and no screws in the grinding chamber, so there is no problem of easy damage of bearings and seals, and no problem of easy loosening of screws and damage to the machine.
4. High product fineness
The product fineness can reach D97≤5um at one time.
5. Environmentally friendly and clean
The pulse dust collector is used to capture dust, and the muffler is used to reduce noise, which has the characteristics of environmental protection and cleanliness.
HGM ultra-fine grinding mill machine is independently developed and produced by our company. It is a professional industrial mineral equipment for grinding non-metallic ore 150-3000 mesh ultra-fine powder. There are 5 models of this ultra-fine mill. Customers can choose the most suitable model according to actual production needs. The model parameters are as follows:
Parameters of HGM series ultrafine mill

Model

HGM80

HGM80A

HGM90L

HGM100L-Ⅱ

HGM100P

HGM125L

HGM1680L

Ring Diameter(mm)

800

800

900

1000

1000

1250

1680

Ring Number (PCS)

3

3

4

4

4

4

4

Input Size (mm)

≤10

≤10

≤10

≤15

≤15

≤20

≤20

Adjustable range of finished product (mesh)

150-3000

150-3000

150-3000

150-3000

150-3000

150-3000

150-3000

Capacity (t/h)

0.5-5.5

0.5-5.5

0.8-6.5

1.2-10

1.2-11

2.5-20

5-45

Outlet Size L*W*H (mm)

8605*4139*6050

10454*3393*6626

11735*3952*7525

14507*3633*7562

14362*4200*7562

19261*4406*8591

25067*5414*9007

Main motor power (kw)

75

75

55*2

132/75*2

132/75*2

185

315
In addition to the core grinding equipment, we can also provide customers with the planning of the entire grinding production line, including crushing links (coarse crushing: jaw crusher, medium and fine crushing: cone crusher, hammer crusher, etc.), conveying links, grinding link, powder collecting link, etc. The whole production line is as follows: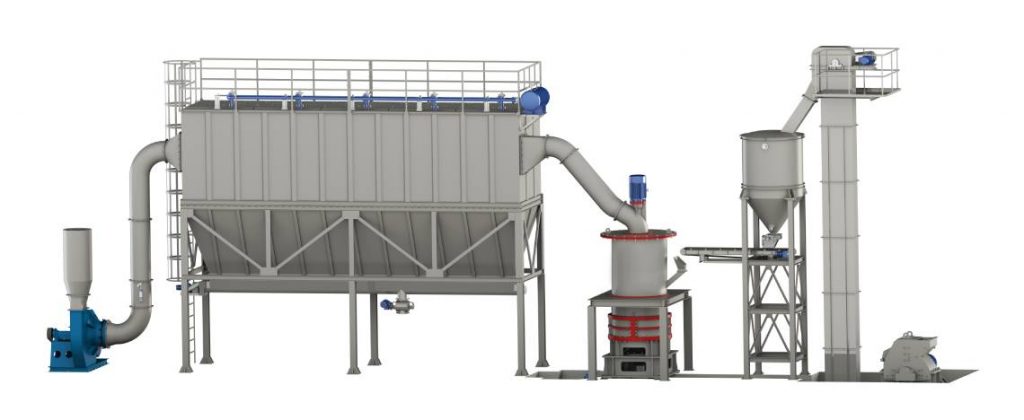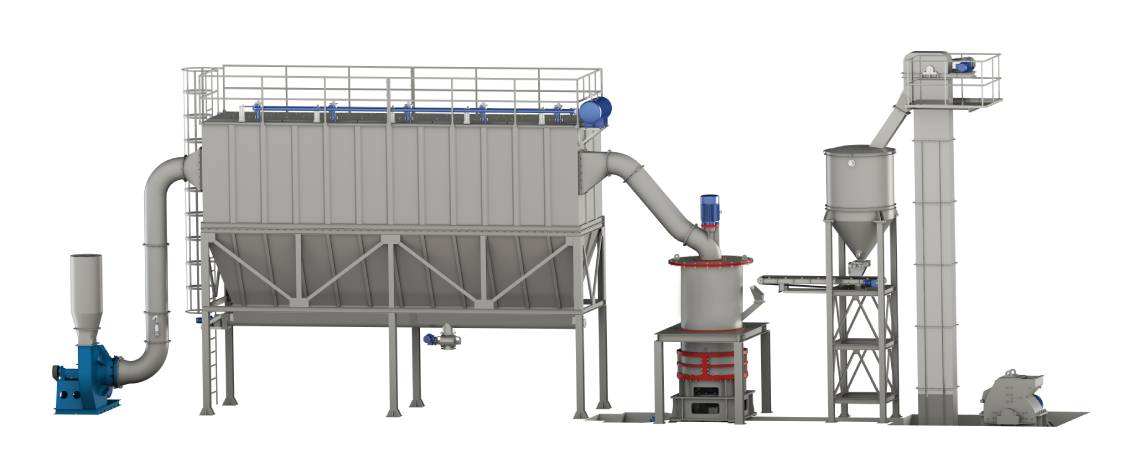 Advantages of our ultrafine mill production line:
● Adapt measures to local conditions, plan optimization
The production line construction plan is designed by our professional team based on the data of the field examination room and the customer's production needs, and the production and operation process is smooth.
● Small footprint
The ultra-fine ring roller mill occupies a small area, which saves industrial land area, reduces the total cost of project investment, and improves customer benefits.
● Highly automated, good comprehensive benefits
The whole production line is highly automated, with high grinding efficiency, more stable operation, reduced maintenance intensity and production costs, high-quality finished products, and good comprehensive benefits.
If you need to purchase ore grinding equipment, please feel free to contact us! In addition to HGM series ultra-fine mills, we also have CLUM series vertical roller mills, YGM series Raymond mills, and other series of coarse powder mills.
Hot sales: