Serpentine Introduction
Serpentine is a general term for hydrous magnesium-rich silicate minerals, such as antigorite, lizardite, and chrysotile. Their color is generally green, but also light gray, white or yellow.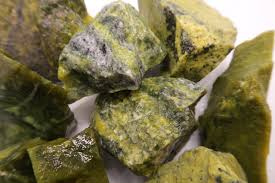 Serpentine has a Mohs hardness of 2.5 to 4, contains a lot of magnesium, and is derived from igneous rocks. It is mainly used for firing calcium magnesium phosphate fertilizer, steelmaking flux, refractory material, building plate, engraving process, extracting magnesium oxide and porous silicon oxide. It is also used in medical treatment, purifying high-fluorine water, and making flunine tablets, etc.
Serpentine needs to go through a series of processing processes before it is used in the terminal. For different applications, the production process of serpentine processing varies, but all include crushing, screening and grinding stages, which are necessary processing steps. This article mainly introduces the available industrial crushers and industrial mills for serpentine in the crushing and grinding stage.

Serpentine production equipment machinery
It is recommended to use jaw crusher for coarse crushing and impact crusher for fine crushing for processing serpentine:
The serpentine jaw crusher is mainly used for primary crushing, which is an essential crushing equipment in the serpentine crushing production line. Jaw crusher can be widely used in metallurgy, mining, building materials, chemical industry, electric power, water conservancy and other fields.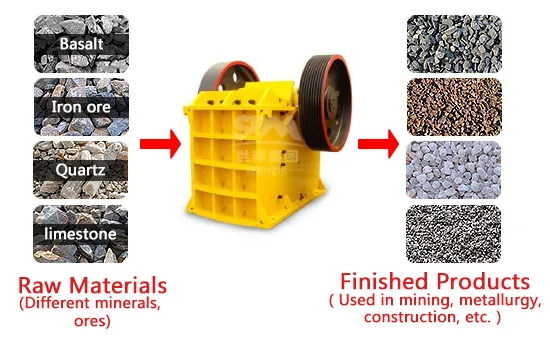 The serpentine impact crusher is used for the fine crushing of serpentine. The structure of the impact crusher is simple, and the output effect is good. This equipment is widely used in the crushing of various ores, the production of artificial sand and gravel in railway and construction industries.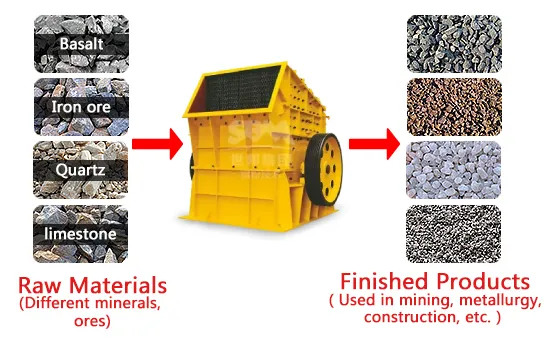 The serpentine crushed stone is further processed and ground into powder, and the following industrial grinding equipment can be used:
① HGM ultrafine grinding mill: 74-5 micron (200-2500 mesh); D97=5 micron
HGM series ultrafine mill has superior performance, stable quality, simple operation and convenient maintenance. It can be adjusted arbitrarily to produce finished powder with fineness ranging from 325 mesh to 2500 mesh, which is suitable for grinding hundreds of materials with Mohs hardness below 6. The equipment has small investment, simple operation, and the equipment can run continuously for 24 hours.
Compared with other equipment, the micro powder mill has the characteristics of low investment threshold, low power consumption, high product added value, wide processing range, and simple operation, etc. It is the first choice for the conventional ultrafine powder processing industry.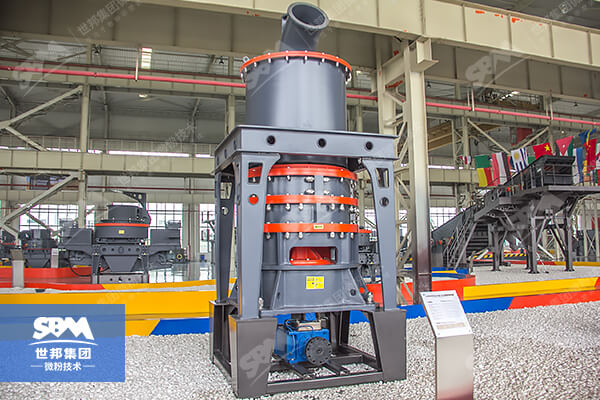 ② CLUM vertical roller mill: 20-5 micron (600-3000 mesh); D50=2-micron D97=4 micron
CLUM series ultra-fine vertical mill integrates milling, grading, conveying, secondary powder selection and finished product packaging. The fineness of the finished powder D97 can reach 3000 mesh, and the content of 2μm can reach 60%. The product has high whiteness, narrow particle size distribution and good particle sphericity. It can provide high-quality fillers and additives for papermaking, coatings, plastics, rubber, PVC, ink and other industries.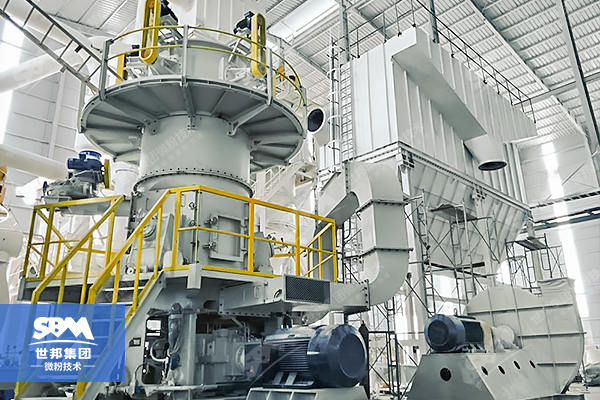 ③ YGM Raymond mill: 613-33 micron (30-325 mesh); D90=30 micron
YGM series high-pressure suspension roller mill adopts a number of advanced technologies in the world, such as integral transmission of bevel gears, internal thin oil lubrication system, and online oil temperature measurement. It can grind all kinds of non-flammable and explosive mineral materials with Mohs hardness below 6 and humidity below 6%. It is mainly used to produce finished powder from 50 mesh to 325 mesh, with small equipment investment and simple operation.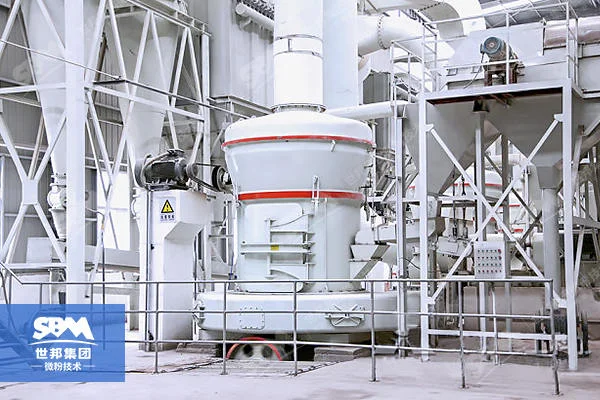 Specific applications of serpentine grinding powder
Serpentine minerals have broad application prospects due to their heat resistance, corrosion resistance, wear resistance, heat insulation, sound insulation, good process characteristics and associated beneficial components. At present, they are mainly used in the following aspects:
(1) Manufacture of agricultural fertilizers. Serpentine is calcined together with apatite or phosphorite to make calcium magnesium phosphate fertilizer. If the serpentine fine powder is applied alone, it also has a certain fertilizer effect. Especially for corn, potatoes, beans and root and tuber crops, the effect is better.
(2) As a refractory material. Serpentine coke oven bricks can be made from serpentine.
(3) Pharmaceutical industry. Serpentine can be used as a raw material for making Epsom salt.
(4) Refining metals. Metal magnesium, cobalt and nickel can be extracted from serpentine with high magnesium, cobalt and nickel content.
(5) Extract fibrous amorphous silicon. Amorphous silicon extracted from serpentinite reacts with carbon at high temperature to produce silicon whiskers, crystal powder and crystals.
(6) Carving materials. Vibrant, transparent, translucent, dense and hard serpentine can be used as raw material for jade handicrafts.
(7) Auxiliary raw materials for the production of cast stone or rock wool. In cast stone or rock wool ingredients, if MgO is insufficient, serpentinite can be used as an auxiliary raw material to increase the content of Mg0 and relatively reduce the content of Al2O3 and CaO.
Choose SBM serpentine processing machinery
SBM micro-powder technology specializes in the production of industrial ore crushing and grinding equipment, various production line auxiliary equipment and accessories. Our professional technicians can configure a complete production line plan for you according to your needs.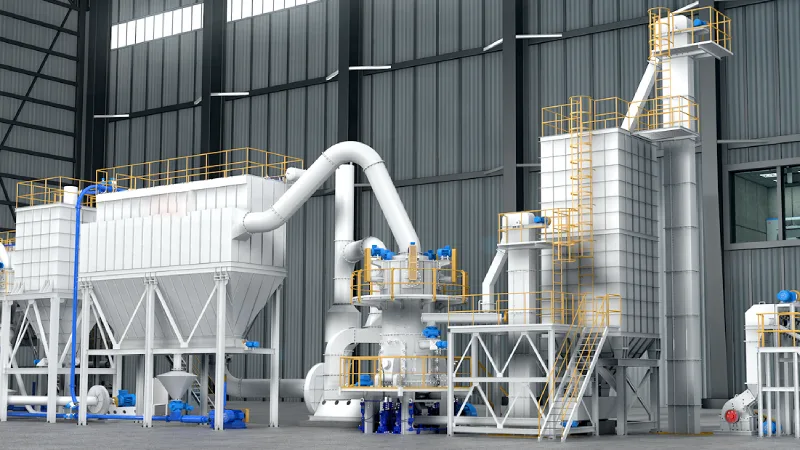 Our crushing and grinding production line has the following advantages:
Environmentally friendly. The equipment is sealed as a whole, and the system works under negative pressure. The finished product is directly sent to the large, finished product warehouse by the gas conveying equipment, without dust spillage, and the production environment is clean and in line with the national environmental protection requirements.
It can run continuously for 24 hours. The reducer has circulating oil lubrication and circulating water cooling system to ensure continuous 24-hour operation of the ring roller mill.
Small footprint. The vertical milling equipment occupies a small area, which saves industrial land area, reduces the total cost of project investment, and improves customer benefits.
Full-process service, saving time and worry. Our company provides a "total package" service integrating project design, equipment installation, commissioning, production maintenance training, and after-sales, saving customers time and effort!