Mica industrial grinding mill is a highly efficient powder mill, it can grind mica into a fine powder(150-3000 mesh). SBM is china famous ore ultrafine grinding mill manufacturer, our mica ultrafine grinding mill & ultrafine vertical mill are very popular in the world.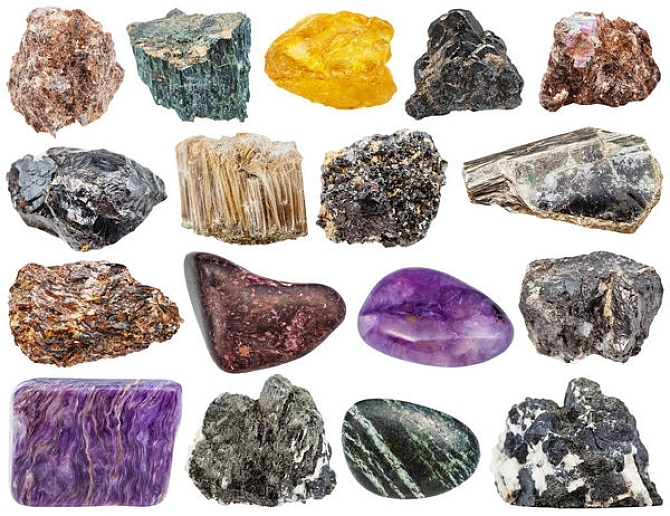 What is mica?
Mica (chemical formula: KAl2(AlSi3O10)(OH)2) is a rock-forming mineral with a hexagonal flaky crystal shape. The characteristic is insulation and high-temperature resistance. Mica mines mainly include biotite, phlogopite, muscovite, lepidolite, sericite, green mica, iron-lepidolite, etc.

Muscovite is used most in industry, followed by phlogopite, which is widely used in chemical industries such as building materials, fire fighting, fire extinguishing agents, welding rods, plastics, electrical insulation, papermaking, asphalt paper, rubber, pearlescent pigments, etc. In addition, mica also has medicinal value.
Mica crushing and grinding process
The Mohs hardness of mica ore is 2~3. It can be ground into fine powder by a mica industrial grinding mill.
The main mica powder meshes are 325 mesh, 400 mesh, 800 mesh, 1250 mesh, 2000 mesh, and 3000 mesh, as well as superfine mica powder.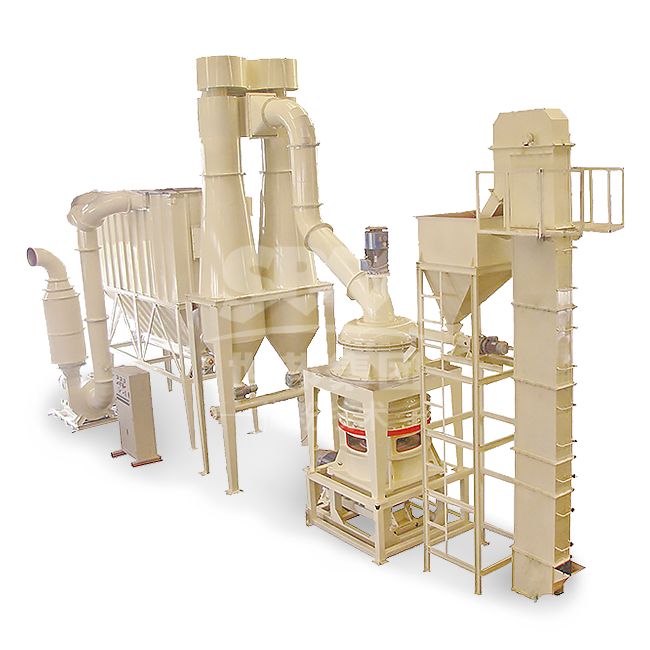 Grinding mill machine processing
Beneficiation-rough breaking-processing-grinding-grading-packaging-finished product.

The product's mica powder content can reach more than 70%, which is suitable for use in low- and medium-grade paints, exterior wall coatings, anti-corrosion and arson coatings, ship coatings, rubber, welding rods, cables, and other industries.
---
SBM superfine powder mill – multi-head classifier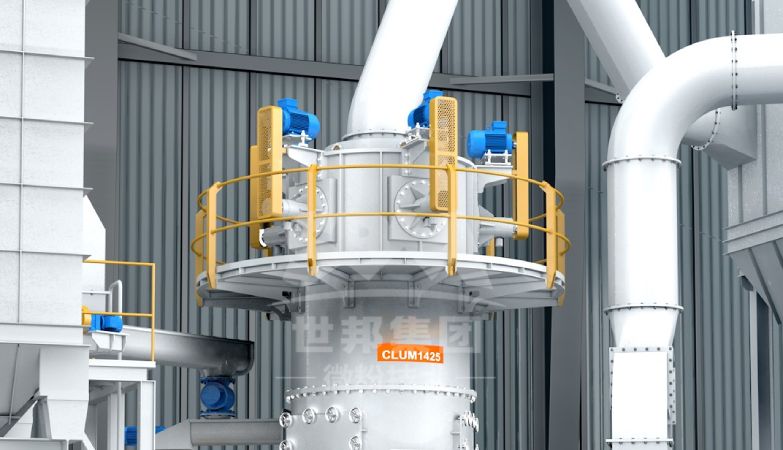 – airflow purification and classification processing
Beneficiation-rough breaking-processing semi-finished products-purification-grinding-grading-packaging-finished products.

Under the control of automation, this mica industrial grinding mill can produce mica refined powder in a standardized manner, which preserves the original unique scaly structure of mica ore, has a high diameter-to-thickness ratio, and has excellent quality.
The content of mica powder can reach more than 95%, which is suitable for use in medium and high-grade exterior wall coatings, powder coatings, anti-corrosion arson coatings, marine coatings, multifunctional paints, and coatings.
More details about multi-head classifier ↗
Types of mica industrial grinding mills
Mica industrial grinding mill mainly includes HGM series ultra-fine grinding mills and CLUM series vertical roller mills. These two mills are independently developed and produced by SBM, and the grinding fineness is between 300-3000 meshes and can be adjusted freely. It can meet the production of mica powder in the field of fine powder and superfine powder, and both can be used in the mica crushing and grinding production line.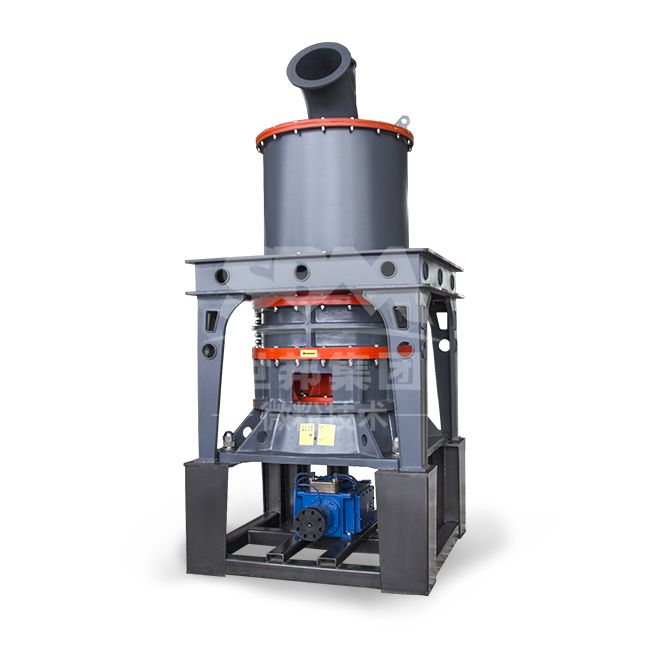 HGM ultra fine stone powder making machine
The fineness of the ore powder produced by this ultrafine grinding mill is 300-2500 mesh, and the output is 0.2-45t/h.

HGM series powder mills have a small footprint, simple configuration, convenient operation, and low investment. It is cost-effective industrial grinding milling equipment.

In addition to mica, it can also grind other non-metallic minerals, about one hundred kinds.
Video of Mica Grinding Test
HGM series ultra-fine powder grinding mills are used to test the grinding condition of mica and the quality inspection of finished powder.
This series of grinding mills work in a stable state and are easy to operate. The finished powder has uniform fineness, high whiteness and good quality.
---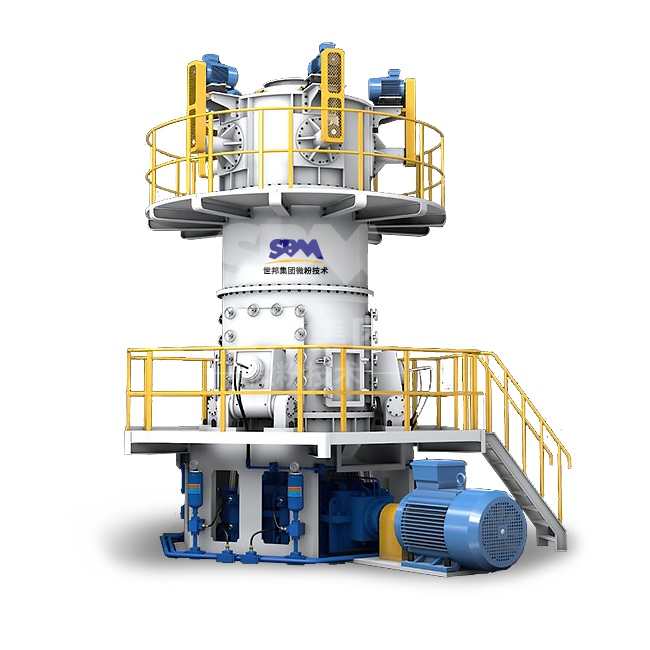 CLUM ultrafine vertical roller mill
This vertical mill includes functions such as crushing, drying, grinding, separating, and conveying. With strong drying ability, it can dry and crush ore materials with a water content of 15%.

The fineness of the finished powder produced by it can reach up to 3000 mesh, and the finished powder has good quality and good shape.

CLUM vertical mill can also be equipped with a secondary powder selection function so that the produced ultra-fine powder has a higher content, which is especially suitable for papermaking and other industries that require high ultra-fine powder.
Applications of Mica Powder
Mica powder is a non-metallic mineral, which contains a variety of ingredients, mainly including SiO2, the content is generally about 49%, and the content of Al2O3 is about 30%. Mica powder has unique acid and alkali resistance, chemical stability, heat resistance, non-combustibility, and good insulation. In the international and domestic markets, it has become more widely used. It is widely used in electrical appliances, welding rods, rubber, plastics, papermaking, paints, coatings, pigments, ceramics, cosmetics, new building materials, and other industries, with a wide range of uses.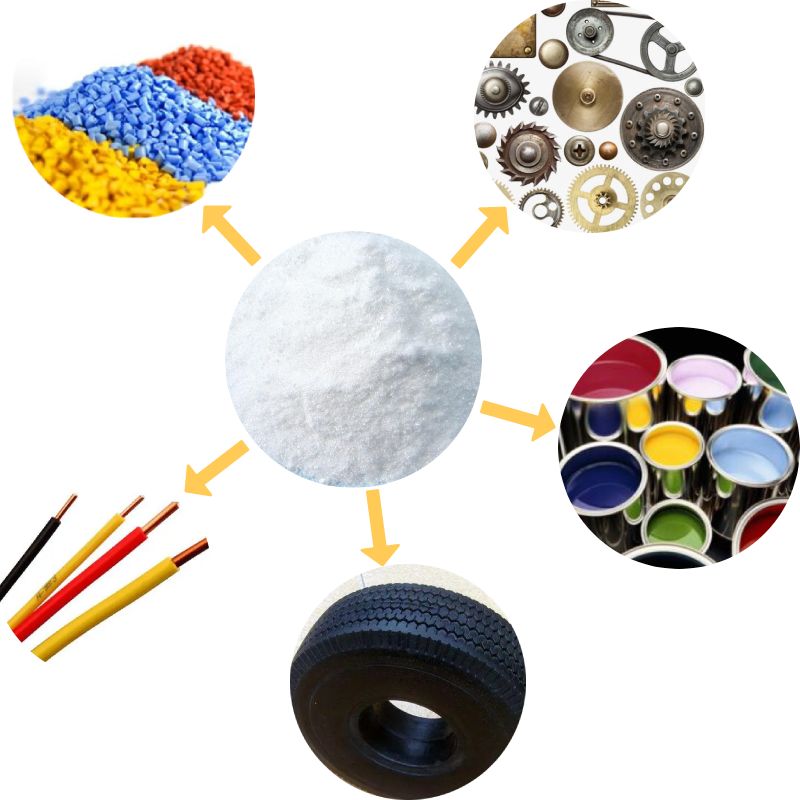 Mica powder application:
1. It can be used in the building materials industry to replace asbestos products.
2. Industrially, mica powder is used as an insulating material for electrical equipment and electrical equipment by using its insulation and heat resistance, as well as its resistance to acids, alkalis, pressure, and stripping.
3. Secondly, it is used to manufacture steam boilers, smelting furnace windows, and mechanical parts.
4. Mica powder is processed into mica paper, which can replace mica flakes to manufacture various insulating materials with low cost and uniform thickness.
5. Ultrafine mica powder is used as a functional filler for plastics, coatings, paints, rubbers, etc., which can improve its mechanical strength, enhance toughness, adhesion, anti-aging, and corrosion resistance.
4 reasons to choose SBM
1. Factory direct supply
More than 30 years of experience in R&D and manufacturing, and 120+ countries and regions coverage. The source manufacturer has no middleman, higher cost performance, and excellent quality, ingenuity.

2. Ingenuity
SBM provides solutions for mica grinding/crushing and screening, tailor-made solutions for you.

3. Automatic equipment production, the pipe wall is thicker and resistant to compression and deformation, environmentally friendly materials are harmless, and support customization.

4. Perfect service
Systematic and standardized process, safer and more efficient from service to preparation and delivery.

Finished product analysis-project declaration-process design-material trial grinding-infrastructure guidance-installation and commissioning-training guidance-project acceptance-after-sales service.