Attapulgite ultrafine powder grinding mill can grind attapulgite into a fine powder up to 3000 mesh. It is an environmentally friendly industrial stone powder mill with high efficiency and low energy consumption developed by SBM.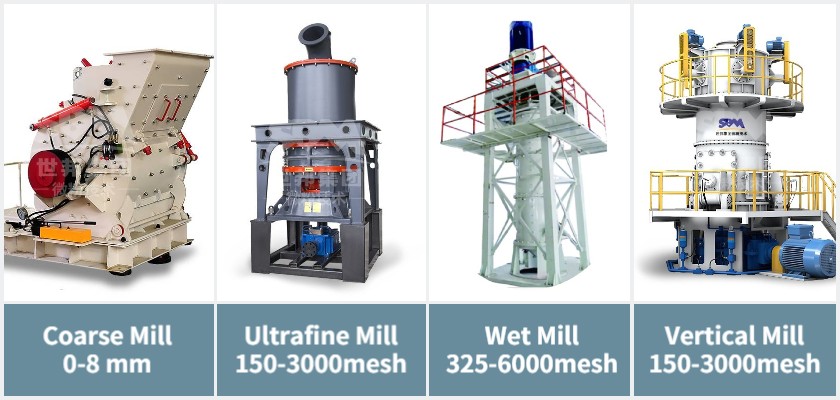 The industrial non-metallic ore grinding mills independently developed and produced by SBM mainly include HGM series ultrafine powder grinding mills and CLUM series superfine vertical mills. Both machines can produce 150-3000 mesh ore powder, and the fineness can be adjusted freely.

In addition to grinding attapulgite, it can also grind dolomite, calcium carbonate, mica, calcite, kaolin, etc. They are widely used, have good grinding effects, and are highly praised by customers.
About attapulgite:
Attapulgite, also known as Palygorskite, refers to a clay mineral with attapulgite as the main component. Attapulgite belongs to the sepiolite group in mineralogical classification and is a crystalline hydrated magnesium aluminum silicate mineral.
Attapulgite has a certain degree of strong water absorption, mostly white and opaque, with a Mohs hardness of 2-3. It has good thickening, suspension, thixotropy, leveling, weather resistance, thermal insulation, environmental protection, etc.

There are more than two thousand uses of attapulgite, which are mainly used for vegetable oil refining, molecular sieve carriers, energy-saving building materials, oil drilling, salt, and high-temperature resistant mud raw materials.
Attapulgite grinding technology:
The specifications of attapulgite powder are 100 mesh, 200 mesh, 325 mesh, 800 mesh, 1200 mesh, 2000 mesh, 2500 mesh, 3000 mesh, and other finenesses. In different application areas, different finenesses are required. The fineness of SBM's ultrafine grinding mills can be adjusted freely, and customers can flexibly produce according to the needs of downstream industries.

Attapulgite powder production process, which includes attapulgite ore raw material crushing, grinding, classification processing, and other processes.
Stage 1: Crushing
The large attapulgite is initially crushed and processed by the crusher. According to the size of attapulgite raw materials and different output requirements, crushers of corresponding specifications can be selected, such as jaw crusher, impact crusher, cone crusher, etc.

Stage 2: Grinding
After crushing, the attapulgite is evenly lifted from the bottom up to the silo by the bucket elevator, and is fed into the ultrafine grinding mill by the electromagnetic feeder in an orderly manner, and is fully ground in the grinding chamber.

Stage 3: Classification
The classifier is then classified, the unqualified fine powder is returned to the host for re-grinding, and the powder that meets the fineness is sent to the finished product silo through the pipeline device with the airflow.
Intro of Attapulgite Ultrafine Powder Grinding Mill
Attapulgite is widely used because of its good properties. After crushing and grinding, attapulgite powder can be obtained, which still retains good characteristics and has a larger application market. According to the fineness of attapulgite powder, its processing can be divided into rough grinding and fine grinding. The industrial ore mill developed and produced by SBM can meet the grinding needs of attapulgite, and is environmentally friendly, energy-saving, efficient, and high-yield.
150-3000 mesh powder >>
HGM ultrafine powder grinding mill
The newly designed grinding roller grinding ring grinding curve improves the grinding efficiency. The production capacity is 40% higher than that of jet mills and stirring mills, and the energy consumption is only 30% of that of jet mills.

Equipped with multi-head cage type powder concentrator. The fineness of the product can be adjusted arbitrarily between 150-3000 mesh, and the one-time screening rate can reach d97≤5μm.

The lubrication device is installed outside the main shaft, which can realize external non-stop lubrication and continuous production for 24 hours.

HGM ultra-fine pulverizer is equipped with a high-efficiency pulse dust collector, so there will be no dust pollution during the operation of the entire crushing system. Equipped with silencer and anechoic room to reduce noise.
---
CLUM ultrafine vertical roller mill
SBM specially designed a unique roller shell and liner grinding curve, which can greatly improve the working efficiency of the mill and improve the whiteness and cleanliness of the finished product.

Using a PLC control system and multi-head powder selection technology, it can precisely control the working parameters of the equipment such as grinding pressure and speed. Compared with ordinary mills, the energy consumption of this mill can be reduced by 30%-50%.

The contact point between the roller shell and the grinding disc liner adopts electronic limit technology and mechanical limit protection technology, which can avoid the destructive impact caused by machine vibration and ensure the stability of operation.

Through the reversible structure and hydraulic adjustment system, the operator can easily and quickly move the grinding roller out of the machine body, inspect and replace the roller shell and liner, and perform other maintenance operations to reduce downtime losses.
---
325-6000 mesh powder >>
Ultra Fine Wet Stirring Mill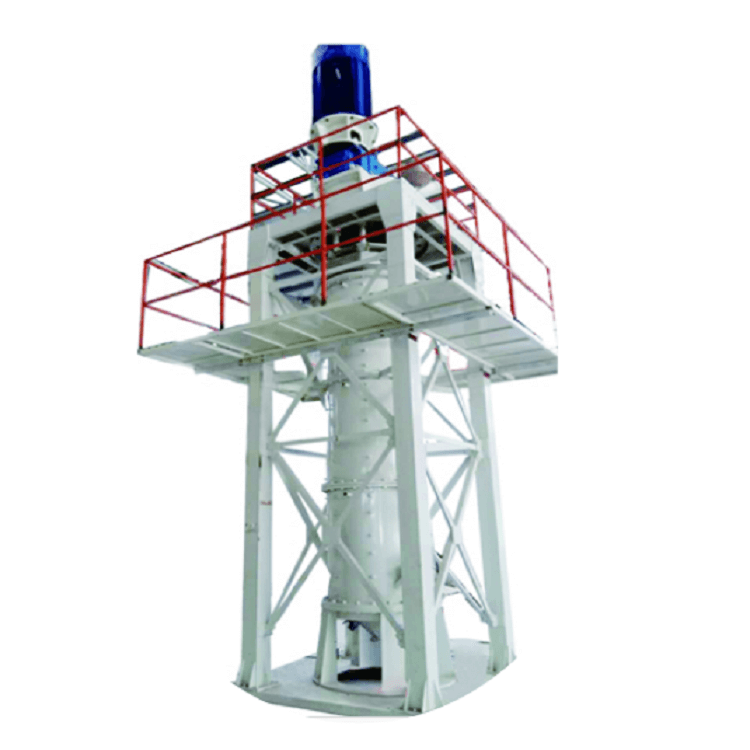 Ultrafine powders, reach 2 microns with a content of 90% for milling one time.
Has a large output, high efficiency, low energy consumption, environmental protection, and other features.
Vertical-shaped star wheel reducer higher transmission efficiency, run more smoothly.
Low consumption of grinding media, non-polluting. The temperature is low for finished products, good liquidity.
Compact structure, suitable height, easy operation and maintenance, stable production, automatic controlling is optional.
---
0-8 mm powder >>
Coarse Powder Grinding Mill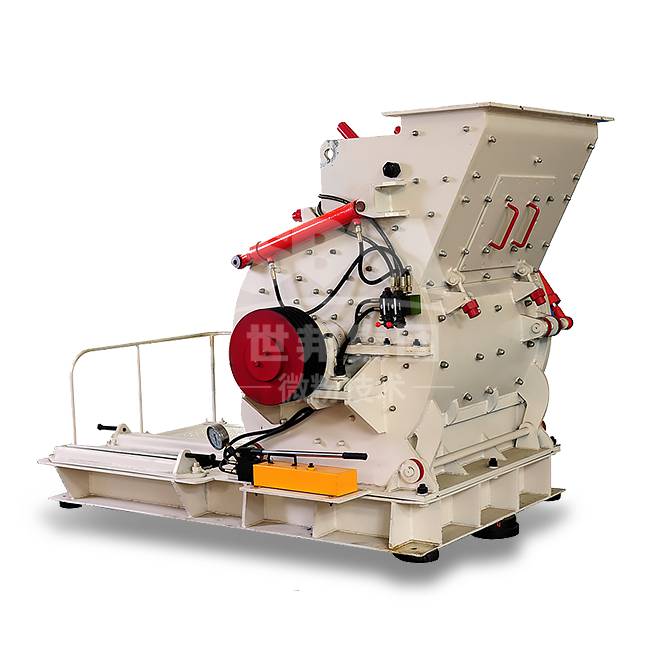 Coarse Powder Grinding Mill is engaging in crushing various rocks and stones with comprehensive strength not higher than 320 MPA into coarse powder and small particles.
High capacity and low power consumption.
Uniform particle size with high crushing and crushing ratio.
Simple structure.
Low investment, easy operation.
Why choose SBM industrial mills?
SBM integrates R&D, production, distribution, and service, and attaches great importance to communication with customers. We have established a systematic and standardized service guarantee system to ensure that each service item is handled in a timely and proper manner.

SBM adheres to the principle of providing customized design solutions for each customer. Relying on the professional knowledge of the sales manager and the full life cycle service of the product, help customers overcome difficulties in equipment procurement, operating cost accounting, operation management, and after-sales service acquisition, improve profitability, and achieve sustainable business development.
Our factory:
Our services:
pre-sale service
SBM provides customers with free on-site exploration services, including material testing and on-site evaluation. SBM also provides complete analysis reports and project descriptions to ensure that the solution design better meets customer requirements and has higher security.
solution
SBM provides customers with professional integrated solutions based on the results of professional on-site investigations and displays the CAD drawings and 3D drawings of each solution. With strong R&D capabilities, SBM can provide customized equipment to meet the needs of special projects.
Project management
We assign a project manager for each project to provide professional project management services, including strict project schedule management and strict internal production management, to ensure that the project is completed on time; to provide customers with detailed construction schedules and plans to ensure production line construction completed on time;
install service
We provide customers with a full set of installation services such as site leveling, foundation drawing inspection, construction progress, team planning, installation guidance, and commissioning to ensure the smooth operation of the production line. In addition, we provide customers with appropriate training to achieve their satisfaction.
payment methods:
Accepted Delivery Terms: FOB, CFR, CIF, EXW, CPT, DDU, Express Delivery
Accepted Payment Currency: USD
Accepted Payment Type: T/T, L/C, Western Union
Hot Products:
Illite ore industrial grinding mill machine can grind illite into powder up to 3000 mesh, including ultrafine mill, vertical mill, Raymond mill, wet mill, etc.