The barite industrial ultrafine grinding mill is a low-energy, high-efficiency non-metallic ore milling equipment. It can process ultra-fine powder of 150-3000 mesh. It is often used for grinding more than 100 kinds of non-metallic ores such as talc, calcium carbonate, mica, kaolin, dolomite, and calcite, etc. The HGM ultrafine grinding mill and CLUM superfine vertical mill independently developed and produced by SBM are the most popular industrial grinding mills at home and abroad and are highly praised by users.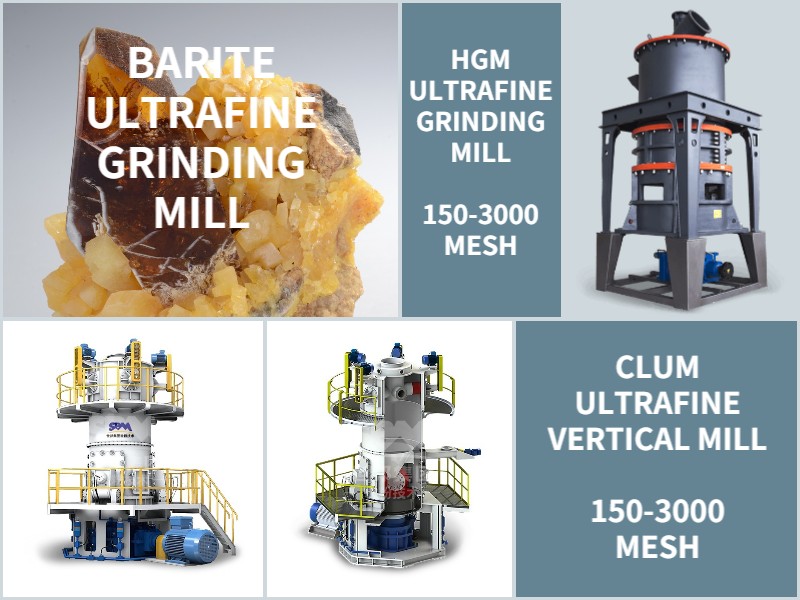 What is barite used for?
Barite is a non-metallic ore with barium sulfate (BaSO4) as the main component and may contain impurities such as calcium. Mohs hardness of 3-3.5, colorless and transparent when pure, dyed in various colors when containing impurities, with glass luster, transparent to translucent state.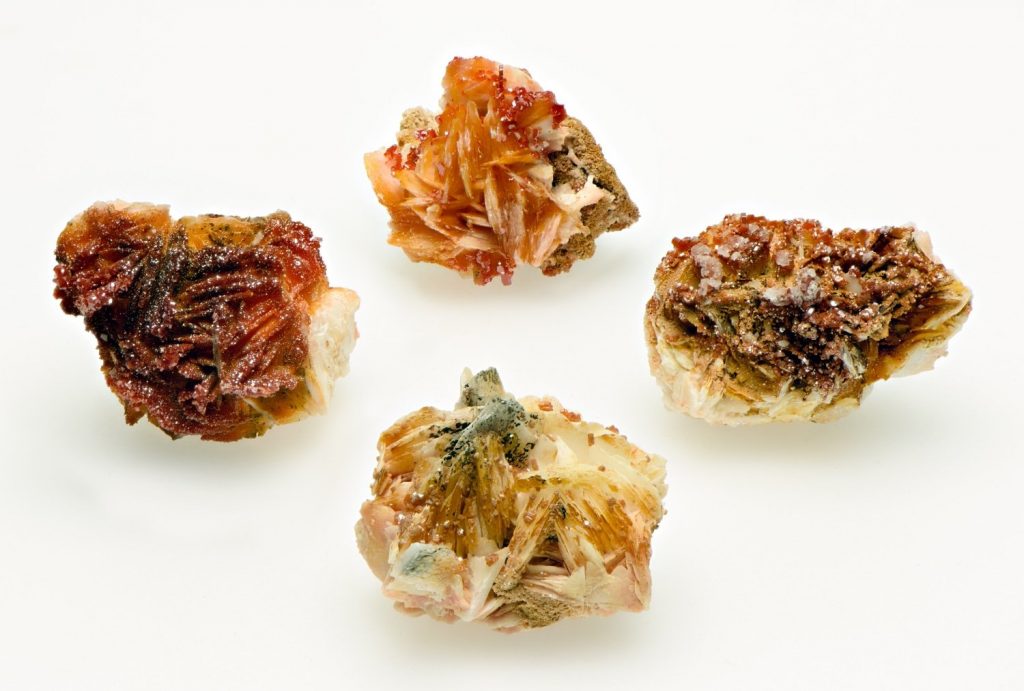 Barite can be used as a white pigment (commonly known as lithopone), and can also be used as a filler in chemicals, papermaking, and textiles.

In glass production, it can act as a flux and increase the brightness of the glass.

But it is mainly used as a weighting agent in the drilling industry and for barium extraction.
Barite crushing and grinding process
---
The barite grinding powder production line is relatively simple in composition, mainly composed of jaw crusher, hammer crusher or impact crusher, ultrafine grinding mill, electromagnetic vibrating feeder, bucket elevator, and other equipment.
Stage 1: Broken
Barite is fragile and fragile, and the raw ore is initially crushed by a jaw crusher. Then use hammer crushing or counter-attack crushing for secondary crushing until it meets the feed size of the mill (<20mm). The crushed barite ore is screened by a vibrating screen, and the unqualified ones are returned to the crusher to continue crushing.

Stage 2: Barite sorting
Mainly use a jig machine to carry out the gravity separation operation of the barite ore. The selected jig machine has a
large particle size and a wide range of selected particle sizes. At the same time, it has the advantages of large ore processing capacity, high recovery rate, energy saving, high yield, and environmental protection.

Stage 3: Grinding
The qualified barite particles in the silo are uniformly sent to the barite grinding mill for grinding by the electromagnetic vibrating feeder. It must be delivered continuously and evenly to avoid clogging.

Stage 4: Classification
The ground barite powder is sorted by the classifier on the grinding chamber. The unqualified powder is returned to the grinding cavity to continue grinding, and the qualified is sent to the next step.

Stage 5: Powder collection
Qualified barite powder enters the pulse bag filter for separation and collection, and the collected finished powder is sent to the finished product silo by the conveying device through the discharge port, and then is packaged by a powder tanker or an automatic baler.
Introduction to equipment configuration of barite grinding production line:
The barite powder production line is an important piece of equipment for barite powder production. The production line includes crushers, elevators, feeders, grinding mills, separators, collection bins, etc.
>>Stone crusher
The jaw crusher can effectively crush materials with a compressive strength of less than 320 MPa. It is a piece of ideal equipment for coarse crushing of barite.


The PC hammer crusher is suitable for finely crushing materials (discharge size of 5-20mm) and crushes various medium-hard and weakly abrasive materials through the collision of the high-speed rotating hammer with the materials.
>>Grinding mill
The industrial ultrafine grinding mill is the main equipment for grinding barite. It can grind the material to 150-3000mesh, and the fineness can be adjusted freely.
Recommended barite grinding mill:
In the barite processing line, the grinding mill is a very important and indispensable part. Barite industrial ultrafine grinding mill machine can grind barite into a fine powder, the highest fineness can reach 3000 mesh. SBM is a professional manufacturer of milling equipment for the ore industry. Among them, HGM series ultrafine grinding mills and CLUM series ultrafine vertical mills are the most popular mills, and they can be used to grind barite. Because of their different working principles, the output and properties of the finished flour are also different.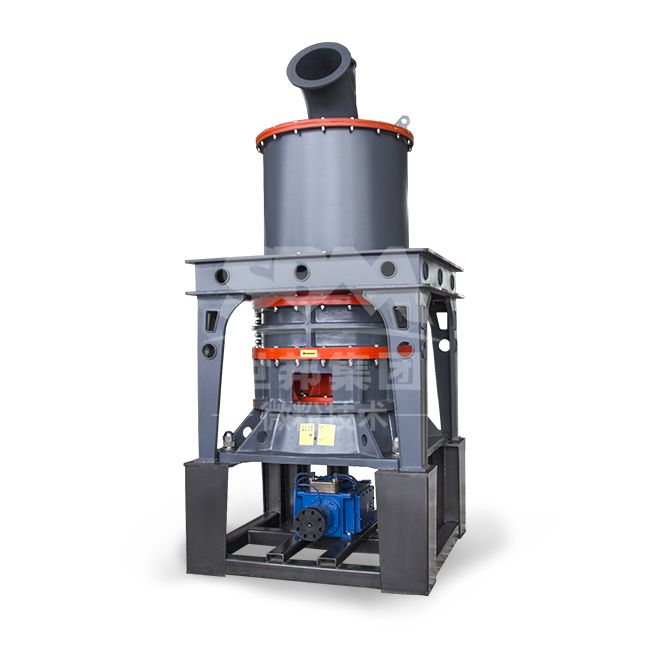 HGM Ultrafine grinding mill
Fineness: 150-3000mesh
Output: 0.2-45t/h

Application scope: This ultrafine powder mill can grind non-metallic minerals with Mohs hardness less than 6, such as limestone, calcium carbonate, kaolin, bentonite, vermiculite, etc.

Advantages:
Small footprint, simple operation, stable operation, long service life, high efficiency and energy saving, environmental protection, and no dust pollution.
The industrial ultrafine grinding mill has a material layer control valve, which can control the amount of the feeder, limit the height of the material layer, extend the life of the belt, and help stabilize production.
In addition, the equipment can be refueled while working, no shutdown is required, and maintenance is very convenient.
---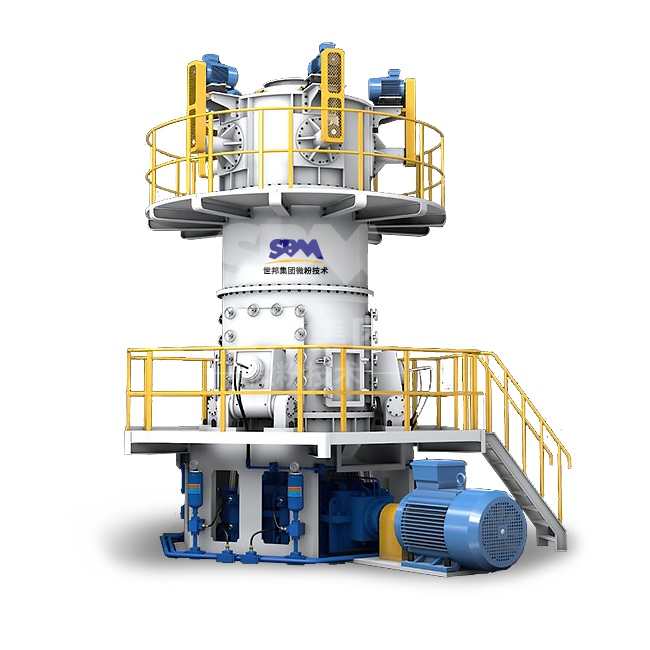 CLUM ultrafine vertical mill
Fineness: 150-3000mesh
Output: 0.2-45t/h

Application scope: This vertical mill can grind non-metallic minerals with Mohs hardness less than 6, such as limestone, calcium carbonate, marble, talc, calcite, etc.

Advantages:
The output is larger than the HGM series mills, the content of fine powder is higher, and the content of 2 microns is more.
This ultra-fine vertical mill has a secondary powder selection system, and the final high-end powder produced is high in fine powder content, free of iron, high in whiteness, and good in powder shape.
It is more suitable for high-end fillers, such as papermaking, high-end coatings, and other fields.
>>Bucket elevator
Bucket elevators mainly play the role of lifting and conveying materials in the production line. The conveying capacity is large and the lifting height is high, which can effectively prevent the material from falling during the lifting process, and the equipment wear rate is reduced. The equipment has the characteristics of strong adaptability, low reactive power, and good sealing. It is widely used in various industrial production lines.
>>Vibrating feeder
The electromagnetic vibrating feeder is feeding equipment that feeds materials from the storage bin to other equipment and is an indispensable equipment in an industrial production line. The equipment has a high carrying capacity, a large processing capacity of materials, uniform feeding, high automation, flexible and convenient feeding, and low power consumption. It is widely used in various fields.
Advantages of barite grinding production line:
1. Simple configuration, low investment, stable operation, and high output.
2. The whole set of equipment has good performance, guaranteed quality, and is more durable.
3. Low energy consumption and power consumption, reduce operating costs and improve the efficiency of user processing plants.
4. The equipment is easy to operate, and the whole process is automatically controlled by PLC, which reduces labor intensity and saves production costs.
5. The grading wheel blade is made of polymer wear-resistant ceramics, which not only reduces the pollution of raw materials but also increases the service life of the grating wheel.
6. The entire production line is carried out under negative pressure, and dust removal points are reasonably designed to effectively control dust spillage and meet environmental protection requirements.
The finished product application of barite industrial ultrafine grinding mill:
The barite powder processed through SBM's barite grinding production line is mainly used in the petroleum, chemical, paint, filler, and other industrial sectors. Among them, 80 to 90% is used as a mud weighting agent in oil drilling, and every 30 meters of drilling will consume one ton of barite powder, so the demand for barite powder is very large.
As a glass deoxidizer, clarifier, and fluxing agent, it can increase the optical stability, gloss, and strength of glass.
Used as rubber, plastic, paint filler, brightener, weighting agent.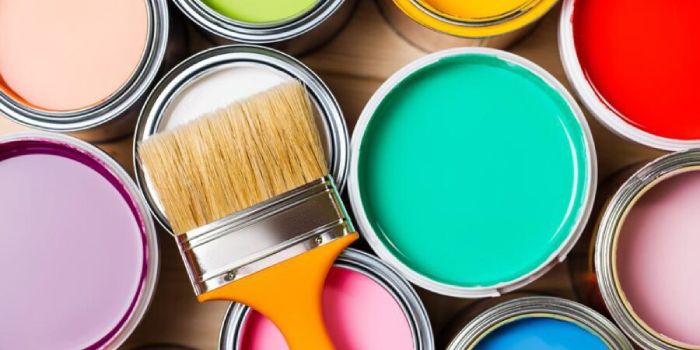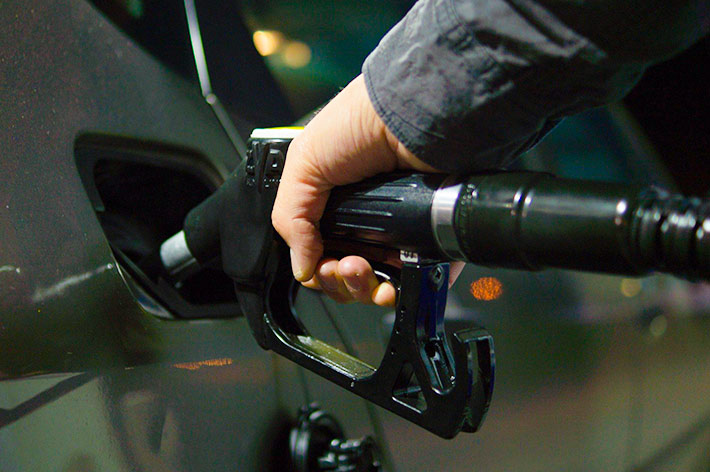 Used as a weighting agent for oil and natural gas drilling mud.
Production fineness: 325 mesh D85
Used as building concrete aggregate.
Used as a paving material, instead of lead plates for shielding in nuclear facilities, nuclear power plants, X-ray laboratories, etc., to extend the life of the road.

Why choose SBM barite industrial ultrafine grinding mill?
SBM barite grinding mill has superior performance and good quality. Directly produced and sold by the factory, the production efficiency is high, so the price is reasonable and cost-effective.
About Us:
Shibang Industrial Technology Group Co., Ltd.(barite grinding mill manufacturer) is an international enterprise group specializing in the research and development, production, sales, and service of equipment in the fields of mine crushing, construction crushing, tower sand making, and industrial milling. The company's products are exported to more than 170 countries and regions around the world, with more than 30 overseas branches and business institutions, and its export value has ranked first in China's mining machinery industry for ten consecutive years.
SBM Barite Ultrafine Grinding Mill Factory & Exhibition Hall:
Our Service:
Pre-sale
Help customers to select equipment
Free arrangement of engineers to the site for actual survey and plan design

On sale
Strictly implement the quality standards, and guarantee the quality of the ex-factory products
Free logistics and transportation information, more choices for logistics and transportation
Strictly implement the standard process of preparation and delivery, timely and accurate stock preparation, and rapid delivery

After-sale
Free arrangements for engineers to guide the basic production of equipment
Provide free technical guidance for equipment installation and commissioning
The free on-site one-to-one operation, repair, maintenance, and other training
Professional after-sales service team, 24 hours response to customer needs
Payment methods we can accept:
Accepted Delivery Terms: FOB, CFR, CIF, EXW, CPT, DDU, Express Delivery
Accepted Payment Currency: USD
Accepted Payment Type: T/T, L/C, Western Union
FAQ:
1. What is barite powder used for?
1. Used in oil and gas exploitation industry, as a weighting agent for oil and natural gas drilling mud. The mud containing this weighting agent can cool the drill bit, strengthen the good wall, control the pressure of crude oil and natural gas, thereby stabilizing oil and gas production and preventing blowout accidents.
2. Used in paints and paints-it can be used as fillers for paints and paints to replace the more expensive raw materials such as precipitated barium sulfate, lithopone, titanium dioxide, active silica, etc. It is suitable for controlling the viscosity of the paint and making the product brighter, stable, and good.
3. Used in the plastic industry-it can be used as a filler for plastic ABS raw materials, and can also be used in chips and mahjong to make the product shiny and bright, and it can also improve the product's strength, rigidity, and wear resistance.
4. Used in the rubber industry, products below 500 mesh can be used in large quantities for rubber products as fillers, reduce costs, improve product hardness, acid and alkali resistance, and water resistance, and have a good reinforcing effect on natural rubber and synthetic rubber.
5. Used in the paper industry-high-fineness barite powder can be used as filler and coating filler for white paper and art paper to improve whiteness and surface coverage.
2. Is barite hazardous?
BaSO4 is commonly known as barite. It is a heavy metal salt. We know that heavy metal salts are toxic. However, because BaSO4 is neither soluble in water nor soluble in acid, it is impossible to produce toxic Ba2+ even if we eat it in the stomach, so it is non-toxic. We sometimes use it when we go to the hospital for X-rays, called "barium meal", for imaging.
Barium sulfate, the main component of barite, is not easily soluble in water. Although it is non-toxic, it can cause chest pain or cough after being inhaled by the human body, and it can also stimulate the eyes to a certain extent. If people breathe it for a long time, it may cause barium pneumoconiosis. As for the environment, it will cause atmospheric pollution.
3. Which industrial grinding mill is the best for grinding barite?
Different types of mills produced by different manufacturers have different working principles, and their grinding fineness and output are also different. Only choose the most suitable mill according to actual production needs, which is the best and the most cost-effective.
Take the ultrafine grinding mill developed and produced by SBM for example, the fineness can reach 150-3000 mesh, and can be adjusted freely. If you are in the early stage of your business and have a limited budget, you can choose the HGM series of ultrafine grinding mills. The mill has stable operation, simple operation, convenient maintenance, long service life, and environmental protection. It is an industrial mill with high-cost performance.
But if your downstream industries have higher requirements for powder, you can choose CLUM series vertical mills to produce a high-end powder. The vertical mill has a larger output, and the produced powder has a good shape and a higher fine powder content. Not only barite, but our ultra-fine pulverizer can also process non-metallic minerals with a Mohs hardness of less than 6.
If you need a grinding mill, you can contact us at any time. You only need to provide your processing raw materials and production needs, and you can get our production line formulation plan for free.