The picture below is the installation site of the HGM ring roller mill. From the picture, we can see that the ring roller mill is a vertical mill with a small footprint and easy installation. HGM series ultra-fine ring roller mill can grind non-metallic ore with Mohs hardness less than 7, and the fineness can be adjusted flexibly. The equipment has a small footprint, simple operation, high efficiency and energy saving, environmental protection and no pollution. The customer's ring roller mill production line is mainly used for fine grinding of carbon black after tire cracking.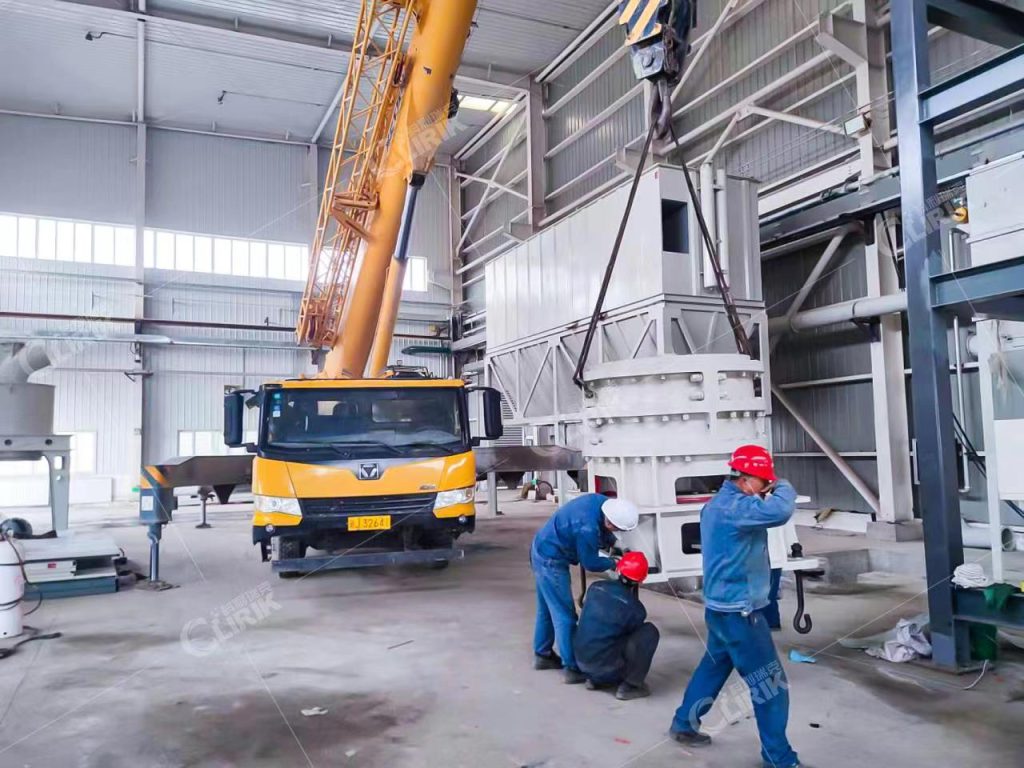 After pyrolysis of waste tires by pyrolysis equipment, pyrolysis oil, carbon black and steel wire can be obtained. As the second largest product of tire refining, carbon black has high industrial utilization value.
Waste tire pyrolysis carbon black can be directly sold to the market, or it can be further processed before sale. At present, there are mainly two processing methods for the deep processing of carbon black from waste tire pyrolysis. The processing methods and uses are as follows:
1. Direct ball pressure
The calorific value of pyrolysis carbon black from waste tires is very high, which is equivalent to the combustion value of coal, so the carbon black from waste tire pyrolysis can be directly processed with a briquetting machine, thereby replacing coal in industrial heating.
2. Fine grinding
The physical and chemical properties of pyrolysis carbon black from waste tires are very similar to semi-reinforced carbon black, so it can be processed by a carbon black mill. The carbon black after fine grinding can be used in the production and manufacture of various rubber products, as well as additives for various pigments middle.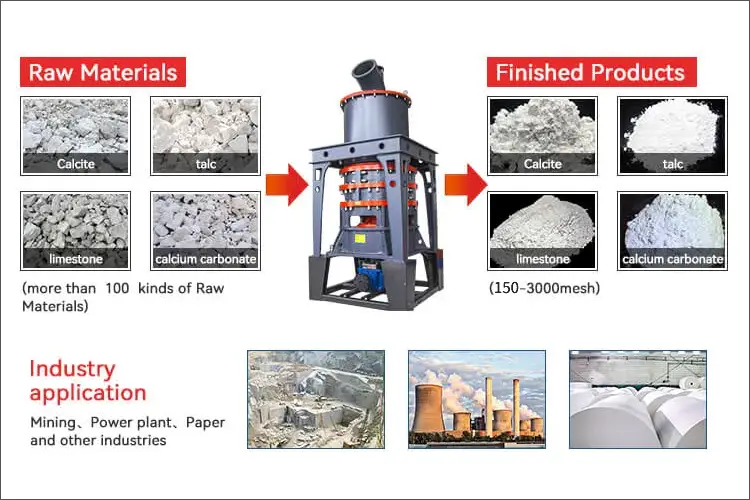 HGM series ultrafine mill can produce 74-5 micron (200-2500 mesh); D97=5 micron carbon black fine powder. The complete HGM ring roller mill production line includes crushing, conveying, grinding, powder selection, packaging and other links. Of course, according to the specific needs of customers, our technicians will adapt to local conditions and configure the most suitable cost-effective grinding production line for customers.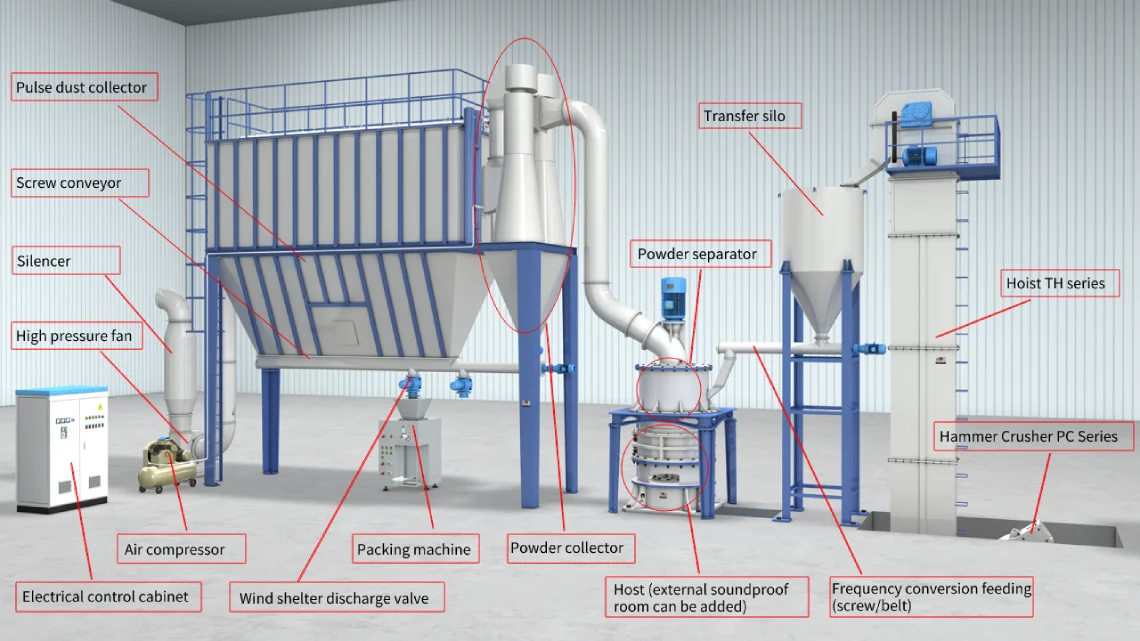 The process of waste tire pyrolysis carbon black:
Waste tires (rubber) are recycled by means of thermal cracking at low temperature, normal pressure or micro-negative pressure. Equipped with pyrolysis carbon black deep processing process, it converts waste tires (rubber) into useful oil, carbon black, steel wire and combustible gas, realizing 100% comprehensive utilization. After the waste tires are pretreated, they enter the thermal cracking process, and the oil and gas are separated through condensation; the pyrolysis carbon black is sequentially processed by magnetic separation, grinding, modification, granulation, packaging and other processes to obtain the final carbon black product. Key equipment mainly includes waste tire pyrolysis equipment and pyrolysis carbon black deep processing complete sets of equipment.
In addition to the HGM series ultra-fine mills used by the above customers, our company also has CLRM series Raymond mills and YGM series high-pressure mills that can be used in the grinding process of tire pyrolysis carbon black. If you are interested in the waste tire pyrolysis carbon black project, or you need to grind other non-metallic ores, you can directly leave us a message or contact WhatsApp: +86 18917951321. We will reply to you within 24 hours.