Bentonite ultrafine powder grinding mill is a kind of high-efficiency, energy-saving, and environmentally friendly industrial grinding equipment, which is widely used. In addition to grinding bentonite into a fine powder (150-3000 mesh), it can also grind 100+ non-metallic ores, such as calcium carbonate, calcite, mica, dolomite, marble, talc, etc. SBM is an excellent manufacturer of mine milling machinery in China, and the ultra-fine mills developed and produced by SBM are very popular all over the world.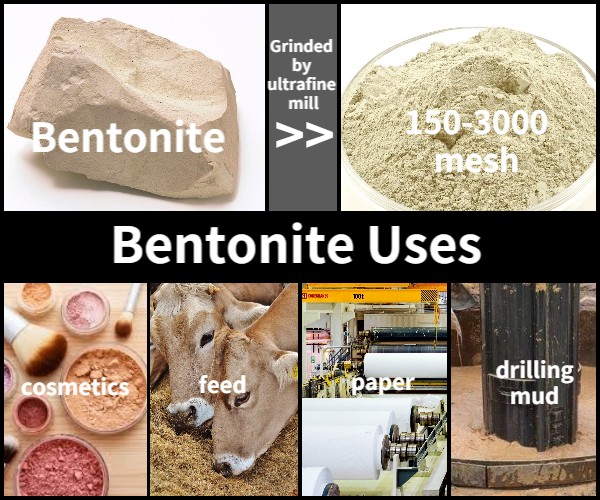 What is bentonite?
Bentonite, generally with a hardness of 1 to 2, is a non-metallic mineral with montmorillonite as the main mineral component. Generally white, light yellow, light gray, light green, pink, maroon, brick red, gray-black, etc. due to changes in iron content.

Bentonite has strong hygroscopicity and expansibility; it has a strong cation exchange capacity; it has a certain adsorption capacity for various gases, liquids, and organic substances. It is a natural mineral material with a wide range of uses.
What is bentonite used for?
Bentonite has good physical and chemical properties and can be used as purifying and decolorizing agents, binders, thixotropic agents, suspending agents, stabilizers, fillers, feed, catalysts, waterproof materials, etc. It is widely used in agriculture, light industry, cosmetics, medicine, etc. field.
Bentonite crushing and grinding process
---
Bentonite is widely used in various industrial fields, and different fields have different requirements for the fineness of bentonite. After the bentonite is crushed, ground, modified, and other processing processes, 200-3000 mesh bentonite powder can be obtained, which can be used in different industries.
Stage 1: Socialization stage
Most bentonite in nature is calcium-based bentonite, and calcium-based bentonite has worse performance than sodium-based bentonite.

Stage 2: Drying stage
The sodiumized bentonite has higher moisture content and needs to be dried to a lower moisture content through a dryer.
Stage 3: Grinding stage
The dried bentonite is crushed to the fineness of the feed material of the mill and then lifted to the storage hopper by the elevator. The vibrating feeder evenly sends the materials to the bentonite ultrafine powder grinding mill. And grind in the grinding chamber.

Stage 4: Classification stage
The ground bentonite is classified by the classifier along with the system airflow. The unqualified powder is returned to the grinding cavity of the main engine to be ground again.

Stage 5: Powder collection stage
The powder conforming to the fineness enters the dust The powder that meets the fineness enters the powder collection system with the airflow through the pipeline, and the gas and powder are separated.
The finished powder is sent to the finished product silo by the conveying device and then is packed by a powder tanker or an automatic baler.
Introduction to equipment configuration of bentonite production line:
Bentonite powder production line is important equipment for bentonite powder production. The production line includes crushers, elevators, feeders, mills, separators, collection bins, etc. The ground bentonite can be widely used in agriculture, light industry, papermaking, drilling industry, and other fields.
>>Jaw crusher
The jaw crusher can effectively crush materials with a compressive strength of less than 320 MPa. It is an ideal equipment for coarse crushing of bentonite.
>>Grinding mill
The ultrafine industrial grinding mill is the main equipment for grinding bentonite. It can grind the material to 150-3000mesh, and the fineness can be adjusted freely.
Recommended bentonite ultrafine powder grinding mill:
In the bentonite processing line, the grinding mill is a very important and indispensable part. Bentonite ultrafine powder grinding mill machine can grind bentonite into a fine powder, the highest fineness can reach 3000 mesh. SBM is a professional manufacturer of milling equipment for the ore industry. Among them, HGM series ultrafine powder mills and CLUM series ultrafine vertical mills are the most popular mills, and they can be used to grind bentonite. Because of their different working principles, the output and properties of the finished flour are also different.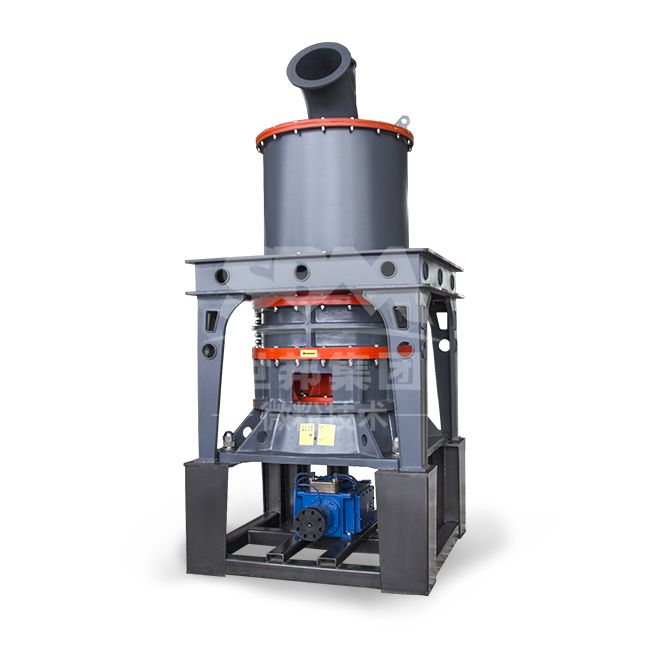 HGM Ultrafine grinding mill
Fineness: 150-3000mesh
Output: 0.2-45t/h

Application scope: This ultrafine grinding mill can grind non-metallic minerals with Mohs hardness less than 6, such as limestone, calcium carbonate, kaolin, bentonite, vermiculite, etc.

Advantages:
Small footprint, simple operation, stable operation, long service life, high efficiency and energy saving, environmental protection, and no dust pollution.
The industrial ultrafine mill has a material layer control valve, which can control the amount of the feeder, limit the height of the material layer, extend the life of the belt, and help stabilize production.
In addition, the equipment can be refueled while working, no shutdown is required, and maintenance is very convenient.
---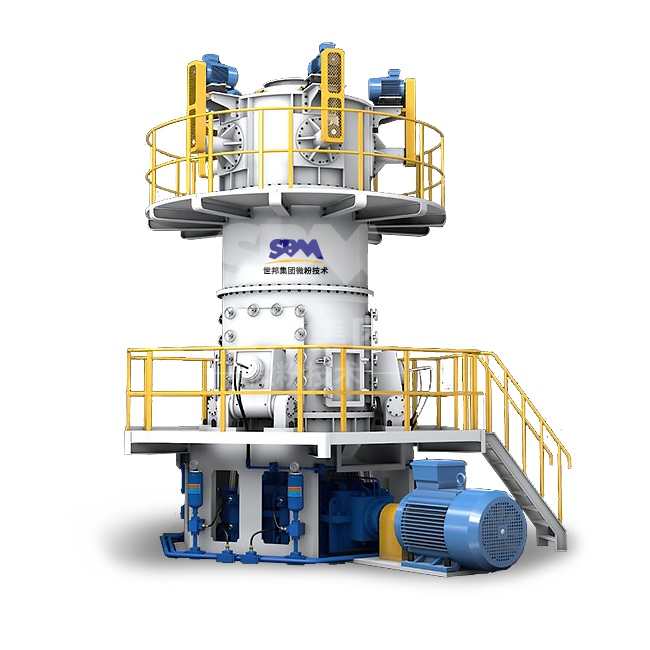 CLUM ultrafine vertical mill
Fineness: 150-3000mesh
Output: 0.2-45t/h

Application scope: This vertical mill can grind non-metallic minerals with Mohs hardness less than 6, such as limestone, calcium carbonate, marble, talc, calcite, etc.

Advantages:
The output is larger than the HGM series mills, the content of fine powder is higher, and the content of 2 microns is more.
This ultra-fine vertical mill has a secondary powder selection system, and the final high-end powder produced is high in fine powder content, free of iron, high in whiteness, and good in powder shape.
It is more suitable for high-end fillers, such as papermaking. High-end coatings and other fields.
>>Bucket elevator
A bucket elevator is a commonly used lifting equipment in the grinding production line. It can lift the crushed materials to the storage bin for the next process. The equipment has the characteristics of large transportation volume and high lifting height.
>>Vibrating feeder
Through the electromagnetic vibrating feeder, the bentonite can be continuously, regularly, and quantitatively transported to the mill for milling, avoiding the clogging of the feed port and improving the production efficiency of the production line.
The finished product application of bentonite ultrafine powder grinding mill:
Bentonite can be used in the foundry industry, drilling mud, making iron ore pellets, as raw materials for activated clay and granular clay, and as a desiccant.
Used as feed
Production fineness: below 200 mesh
Bentonite (montmorillonite) has good physical and chemical properties and can be used as feed. It is widely used in agriculture, light industry, cosmetics, medicine, and other fields, such as fish feed.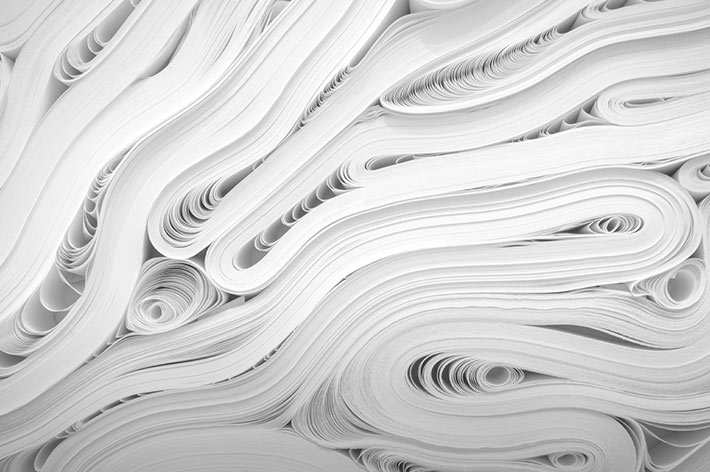 Used in drilling, papermaking, and other fields
Production fineness: 200-325 mesh
Due to its good water swelling performance, dispersion and suspension, and slurry making properties, it is used in drilling mud, flame retardant (suspended fire extinguishing); it can also be used as a filler in the paper industry to optimize coating properties such as adhesion and hiding power, Water resistance, washing resistance, etc.
Used to make purifiers, etc.
Production fineness: above 325 mesh
Bentonite has adsorption and cation exchange properties and can be used to remove toxins from cooking oil, purification of gasoline and kerosene, and wastewater treatment.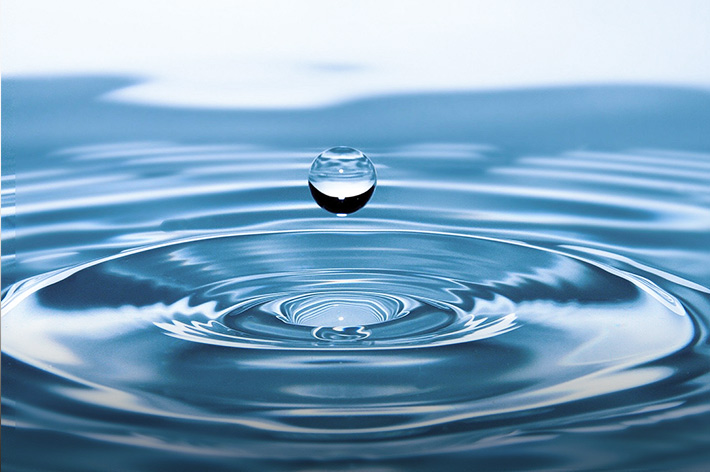 Modification of bentonite powder:
Modified materials of sodium bentonite generally use physics, organic chemistry, mechanical equipment, and other methods to solve the actual surface layer. According to the application, the physical properties of the mineral surface must be changed in a targeted manner to consider the application in different technologies and industries. Thereby improving the properties, functions, and practical value of sodium bentonite.
How to modify bentonite powder?
When grinding bentonite with SBM ultrafine powder grinding mill machine, a powder modifier can also be added directly to mix and grind with the material. The finished powder after grinding is the modified powder. But the quality of powder modified by powder surface coating machines will be better.

SBM Powder Surface Coating Machine can realize the surface modification of bentonite powder and improve the application performance of bentonite. If there is a need for powder modification, our designers will directly configure the equipment in the production line plan.
Why choose SBM bentonite ultrafine powder grinding mill?
SBM bentonite ultrafine powder mill has superior performance and good quality. Directly produced and sold by the factory, the production efficiency is high, so the price is reasonable and cost-effective.
About Us:
Shibang Industrial Technology Group Co., Ltd.(bentonite grinding mill manufacturer) is an international enterprise group specializing in the research and development, production, sales, and service of equipment in the fields of mine crushing, construction crushing, tower sand making, and industrial milling. The company's products are exported to more than 170 countries and regions around the world, with more than 30 overseas branches and business institutions, and its export value has ranked first in China's mining machinery industry for ten consecutive years.
SBM Bentonite Ultrafine Powder Mill Factory & Exhibition Hall: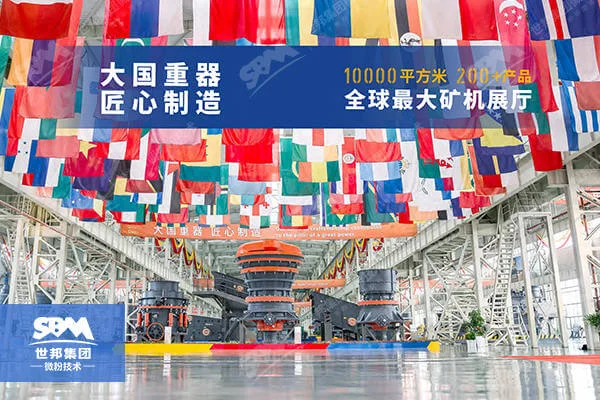 The world's largest mining machine showroom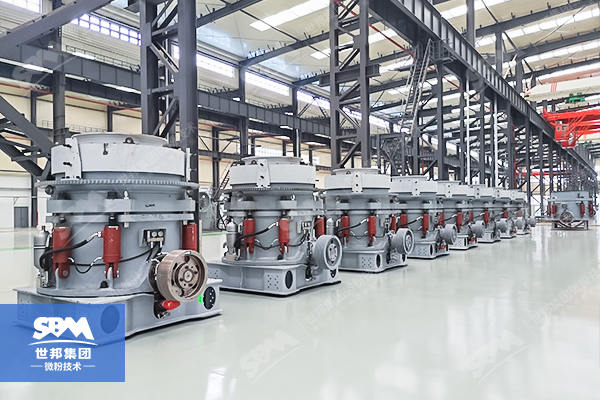 30+ years of development history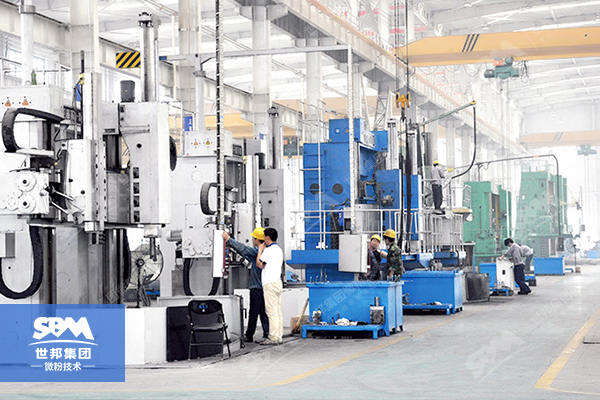 Quality first, customer first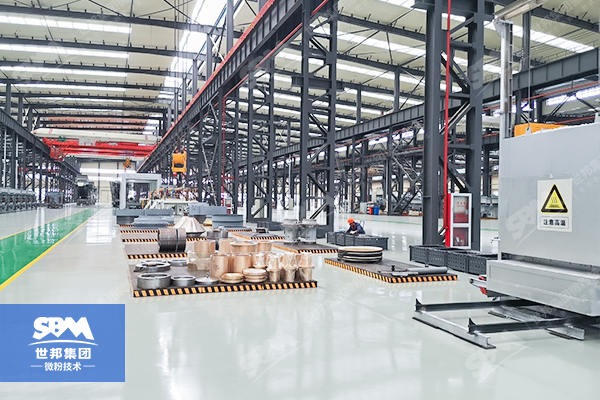 IS09001:2000, CE, COST
Our Service:
Pre-sale
Help customers to select equipment
Free arrangement of engineers to the site for actual survey and plan design

On sale
Strictly implement the quality standards, and guarantee the quality of the ex-factory products
Free logistics and transportation information, more choices for logistics and transportation
Strictly implement the standard process of preparation and delivery, timely and accurate stock preparation, and rapid delivery

After-sale
Free arrangements for engineers to guide the basic production of equipment
Provide free technical guidance for equipment installation and commissioning
The free on-site one-to-one operation, repair, maintenance, and other training
Professional after-sales service team, 24 hours response to customer needs
Payment methods we can accept:
Accepted Delivery Terms: FOB, CFR, CIF, EXW, CPT, DDU, Express Delivery
Accepted Payment Currency: USD
Accepted Payment Type: T/T, L/C, Western Union
FAQ:
1. What is the difference between calcium bentonite and sodium bentonite?
Sodium bentonite has superior performance to calcium bentonite. Mainly manifested in: sodium-based bentonite has a slow water absorption rate, but the water absorption rate and expansion ratio are large, the maximum water absorption is 8-15 times its volume, and the expansion ratio ranges from several times to more than 30 times. High cation exchange capacity. Good dispersibility in water. Gum is high in price and has good suspension, thixotropy, thermal stability, adhesion, and plasticity. The water absorption strength, dry compressive strength, and hot and wet tensile strength are also high.
2. What are the uses of calcium bentonite and sodium bentonite?
Uses of calcium bentonite:
(1) It has better swellability when exposed to water. This feature is mainly used in drilling mud, and can also be used in fire extinguishing additives.
(2) Adsorption. Calcium-based bentonite can be used to adsorb impurities, such as gasoline, diesel, lubricating oil, etc., to make it more pure and easy to use.
(3) Adhesion. This feature is mainly used in the textile industry.
(4) Water resistance. Calcium-based bentonite has strong water resistance and can be made into waterproof blankets, waterproof boards, etc.
Uses of sodium bentonite:
(1) It can be used in high-temperature and high-pressure furnaces to improve the production capacity of steel.
(2) It can be used in wet mold casting to improve the smoothness of the casting surface.
(3) Used as a paper filler to improve the brightness of the paper.
(4) In the textile industry, it can give full play to its adhesion and suspension as an antistatic coating, instead of starch as a printing coating.
3. Which industrial grinding mill is the best for grinding bentonite?
Different types of mills produced by different manufacturers have different working principles, and their grinding fineness and output are also different. Only choose the most suitable mill according to actual production needs, which is the best and the most cost-effective.
Take the ultrafine powder mill developed and produced by SBM for example, the fineness can reach 150-3000 mesh, and can be adjusted freely. If you are in the early stage of your business and have a limited budget, you can choose the HGM series of ultra-fine grinding mills. The mill has stable operation, simple operation, convenient maintenance, long service life, and environmental protection. It is an industrial mill with high-cost performance.
But if your downstream industries have higher requirements for powder, you can choose CLUM series vertical mills to produce a high-end powder. The vertical mill has a larger output, and the produced powder has a good shape and a higher fine powder content.
Not only bentonite, but our ultra-fine pulverizer can also process non-metallic minerals with a Mohs hardness of less than 6. If you need a grinding mill, you can contact us at any time. You only need to provide your processing raw materials and production needs, and you can get our production line formulation plan for free.