Diatomite ultrafine grinding mill is a highly efficient ores powder grinder machine. It can grind diatomite into a fine powder (150-3000 mesh), and the fineness can be adjusted freely. In addition, it can also grind non-metallic minerals with Mohs hardness less than 6, such as calcium carbonate, mica, calcite, limestone, gypsum, etc. There are 2 main types of diatomite ultrafine grinding mill: HGM series ultrafine grinding mill and CLUM series ultrafine vertical mill.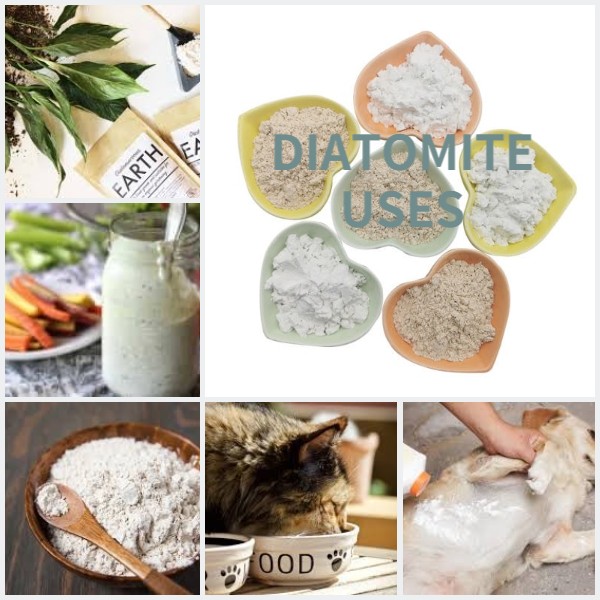 What is diatomite and its uses?
Diatomite, also known as diatomaceous earth, is the naturally occurring fossilized remains of diatoms. Its chemical composition is mainly SiO2, and its mineral composition is opal and its variants. The color of diatomaceous earth is white, off-white, gray and light gray-brown, etc. It has the properties of fine, loose, lightweight, porous, water absorption, and strong permeability.

It is commonly used in industry as insulation materials, filter materials, fillers, grinding materials, raw materials for water glass, decolorizing agents and diatomite filter aids, catalyst carriers, etc.
Diatomite crushing and grinding process
---
Diatomite powder can be obtained after being ground by a diatomite ultrafine grinding mill. After changing the particle size distribution and surface properties of diatomite through processing procedures such as crushing, grinding, sorting, calcination, airflow classification, and impurity removal, it can be applied to various industrial requirements such as paint and paint additives.
Stage 1: broken
The raw diatomite ore is crushed into small particles by the jaw crusher and then sent to the storage bin by elevator. Then through the vibrating feeder and the inclined feeding pipe, the diatomite particles are evenly sent to the bulk tray on the upper part of the turntable.

Stage 2: grinding
The diatomite particles are scattered to the periphery of the circle under the action of centrifugal force, and fall into
the raceway of the grinding ring to be impacted, rolled, and ground by the ring roller, and become diatomite powder after three-layer ring processing.

Stage 3: powder classification
The high-pressure fan sucks the outside air into the machine through suction and brings the pulverized diatomite powder into the powder concentrator. The rotating impeller in the classifier makes the coarse diatomite powder fall back and regrind.

Stage 4: collecting powder
The ultrafine diatomite powder that meets the requirements enters the cyclone powder collector with the airflow and is finally discharged from the discharge valve. The airflow with a small amount of fine dust is purified by the pulse dust collector and then discharged through the fan and muffler.
The powder conforming to the fineness enters the dust collector with the airflow for separation and collection. Then it is sent to the finished product silo and then packed by a powder tanker or an automatic baler.
Introduction to equipment configuration of diatomite powder production line:
The diatomite milling production line is an important equipment for milling diatomite. The milled diatomite can be used as fillers, filter aids, catalytic carriers.
>>Jaw crusher
The jaw crusher can effectively crush materials with a compressive strength of less than 320 MPa. It is an ideal equipment for coarse crushing of diatomite.
>>Grinding mill
The ultrafine industrial grinding mill is the main equipment for grinding diatomite. It can grind the material to 150-3000mesh, and the fineness can be adjusted freely.
Recommended diatomite ultrafine grinding mill:
SBM Ultrafine Powder Technology is a well-known and excellent manufacturer and supplier of the mine mill equipment in China. We have always adhered to the principle of quality first and customer first. Continuously develop, improve and perfect ore milling machinery and equipment to bring higher value and better return on investment for customers.

At present, the research and development of our HGM series ultrafine grinding mill and CLUM series ultrafine vertical roller mill has been quite mature and has many patents and certifications. SBM ultrafine mills sell well at home and abroad, and have won unanimous praise from customers.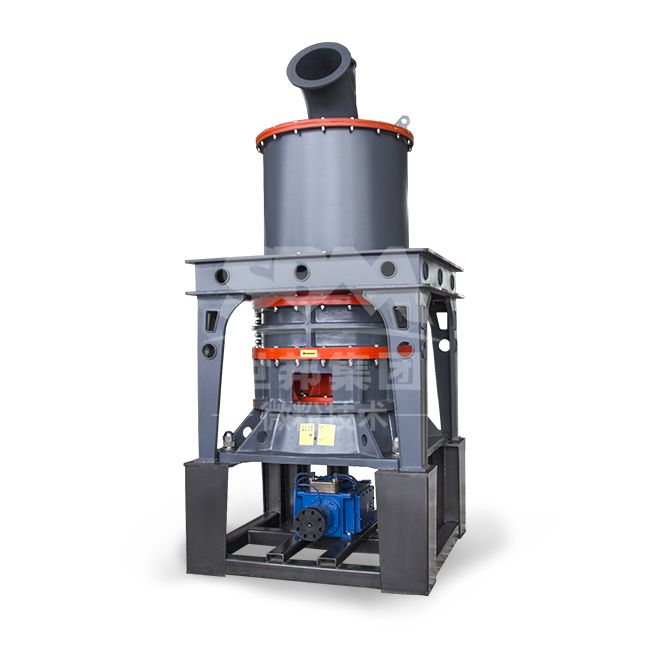 HGM Ultrafine grinding mill
Fineness: 150-3000mesh
Output: 0.2-45t/h

Application scope: This ultrafine grinding mill can grind non-metallic minerals with Mohs hardness less than 6, such as limestone, calcium carbonate, kaolin, bentonite, vermiculite, etc.

Advantages:
Small footprint, simple operation, stable operation, long service life, high efficiency and energy saving, environmental protection, and no dust pollution.
The industrial ultrafine mill has a material layer control valve, which can control the amount of the feeder, limit the height of the material layer, extend the life of the belt, and help stabilize production.
In addition, the equipment can be refueled while working, no shutdown is required, and maintenance is very convenient.
---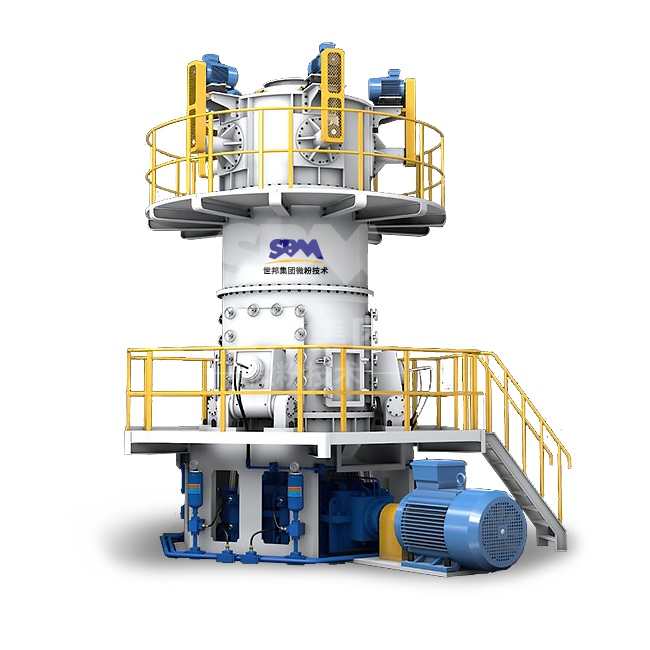 CLUM ultrafine vertical roller mill
Fineness: 150-3000mesh
Output: 0.2-45t/h

Application scope: This vertical mill can grind non-metallic minerals with Mohs hardness less than 6, such as limestone, calcium carbonate, marble, talc, calcite, etc.

Advantages:
The output is larger than the HGM series mills, the content of fine powder is higher, and the content of 2 microns is more.
This ultra-fine vertical mill has a secondary powder selection system, and the final high-end powder produced is high in fine powder content, free of iron, high in whiteness, and good in powder shape.
It is more suitable for high-end fillers, such as papermaking. High-end coatings and other fields.
>>Bucket elevator
Bucket elevator is a commonly used lifting equipment in the grinding production line. It can lift the crushed materials to the storage bin for the next process. The equipment has the characteristics of large transportation volume and high lifting height.
>>Vibrating feeder
Through the electromagnetic vibrating feeder, the diatomite can be continuously, regularly, and quantitatively transported to the mill for milling, avoiding the clogging of the feed port and improving the production efficiency of the production line.
Modification of diatomite powder:
Diatomite ore generally contains more impurities, and there are more obvious physical and chemical structural defects, which greatly limit the adsorption capacity of diatomite. Therefore, it is necessary to modify diatomaceous earth to improve its adsorption capacity.

Through the powder modification process, some properties of diatomite can be improved more effectively, and diatomite resources can be fully utilized.
How to modify diatomite powder?
When grinding diatomite with SBM ultrafine grinding mill machine, a powder modifier can also be added directly to mix and grind with the material. The finished powder after grinding is the modified powder. But the quality of powder modified by powder surface coating machines will be better.

SBM Powder Surface Coating Machine can realize the surface modification of diatomite powder and improve the application performance of diatomite. If there is a need for powder modification, our designers will directly configure the equipment in the production line plan.
Learn more about the common methods of diatomite modification in this article: Modification of diatomite
Diatomite powder application range:
The main uses of diatomite are fillers, filter aids, catalytic carriers, adsorbents, environmentally friendly building materials, and so on. For example, diatomite powder of 325 mesh to 500 mesh is used in the large-scale planting industry to produce wettable powder, herbicide for dry land, herbicide for paddy fields, and various biological pesticides. 120 mesh to 1200 mesh diatomaceous earth powder, can be used as a filler for all kinds of paper.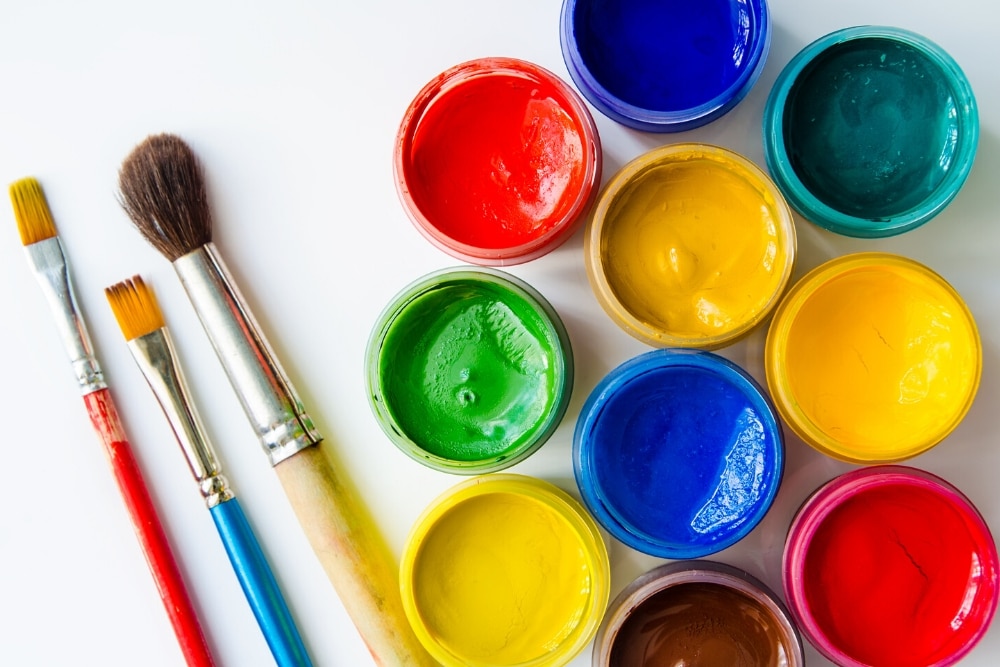 Packing
Mainly used in coatings, plastics, rubber, medicine, papermaking, abrasives, precision castings, and microporous ceramics. Industrial filler application pesticide industry: wettable powder, dryland herbicide, paddy field herbicide, and various biological pesticides.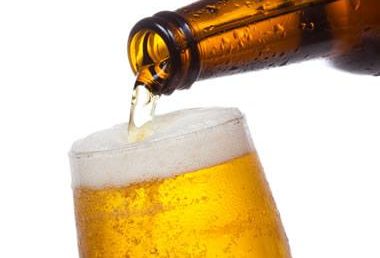 Filter aid
The main application areas are the beer industry, pharmaceutical industry, water purification filtration, oil industry, mailing solutions, coatings and dyes, fertilizers, acids, alkalis, seasonings, sugars, alcohol, and other filtration.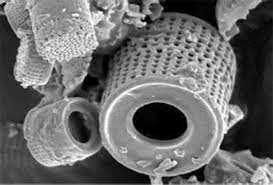 Catalytic carrier
Diatomaceous earth has a suitable specific surface area, high porosity, abrasion resistance, acid resistance, heat resistance, and other characteristics, and becomes an ideal carrier for catalysts for hydrogenation, oxidation, hydration, dehydrogenation, reduction, and other reactions.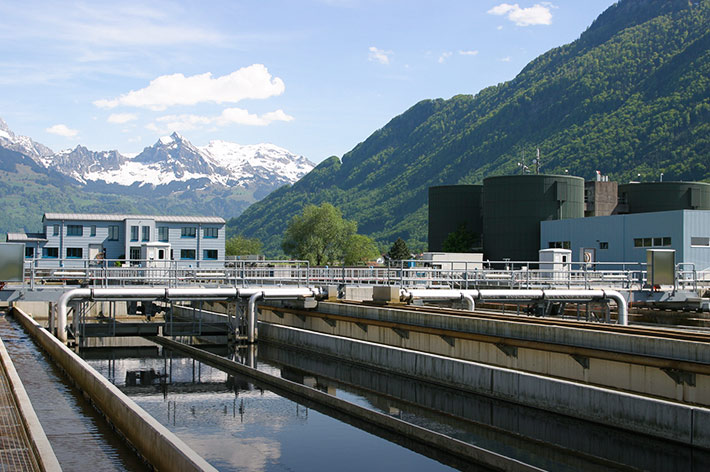 Sorbent
The adsorption of diatomite is mainly physical adsorption, which has a fast adsorption rate and strong adsorption capacity. It is mainly used for urban sewage, papermaking wastewater, printing and dyeing wastewater, slaughter wastewater, oily wastewater, and heavy metal wastewater.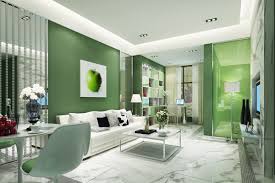 Environmentally friendly building materials
Due to its special structure, diatomite is an excellent choice for diatom mud ecological wall materials. It is non-toxic, adjusts humidity, eliminates peculiar smells, and keeps the room clean.
Why choose SBM diatomite ultrafine grinding mill?
SBM diatomite ultrafine mill has superior performance and good quality. Directly produced and sold by the factory, the production efficiency is high, so the price is reasonable and cost-effective.

SBM integrates R&D, production, distribution, and service, and attaches great importance to communication with customers. We have established a systematic and standardized service guarantee system to ensure that each service item is handled in a timely and proper manner.

SBM insists on the principle of providing customized design solutions for each customer. Relying on the professional knowledge of the sales manager and the full life cycle service of the product, it helps customers overcome difficulties in equipment procurement, operating cost accounting, operation management, and after-sales service acquisition, so as to improve profitability and achieve sustainable business development.
About Us:
Shibang Industrial Technology Group Co., Ltd.(diatomite grinding mill manufacturer) is an international enterprise group specializing in the research and development, production, sales, and service of equipment in the fields of mine crushing, construction crushing, tower sand making, and industrial milling. The company's products are exported to more than 170 countries and regions around the world, with more than 30 overseas branches and business institutions, and its export value has ranked first in China's mining machinery industry for ten consecutive years.
SBM Diatomite Ultrafine Mill Factory & Exhibition Hall:
Our Service:
No matter where you are, at home or abroad, you can always contact us. Our online consulting service team provides customers with 365 days × 24 hours of service.

We provide comprehensive training for the technicians of each project. We can also continue to provide support to the technical staff during the later project operation period. The training content includes system training, installation skills, equipment introduction, fault judgment and troubleshooting, equipment maintenance, equipment operation, core components, spare parts, on-site operations, manufacturing technology, and material processing.
Pre-sale
Help customers to select equipment
Free arrangement of engineers to the site for actual survey and plan design

On sale
Strictly implement the quality standards, and guarantee the quality of the ex-factory products
Free logistics and transportation information, more choices for logistics and transportation
Strictly implement the standard process of preparation and delivery, timely and accurate stock preparation, and rapid delivery

After-sale
Free arrangements for engineers to guide the basic production of equipment
Provide free technical guidance for equipment installation and commissioning
The free on-site one-to-one operation, repair, maintenance, and other training
Professional after-sales service team, 24 hours response to customer needs
Payment methods we can accept:
Accepted Delivery Terms: FOB, CFR, CIF, EXW, CPT, DDU, Express Delivery
Accepted Payment Currency: USD
Accepted Payment Type: T/T, L/C, Western Union
FAQ:
1. What is the use of diatomaceous earth in gardening?
Diatomaceous earth is used as a pest control agent. Because diatomaceous earth is composed of algae, it can be completely biodegraded and will not leave toxic waste, so it will not affect the health of animals or people.
Diatomaceous earth is used as fertilizer, and other fertilizers such as nitrogen, potassium and phosphorus contain many nutrients and minerals.
Diatomaceous earth prevents diseases, prevents diseases caused by humidity and temperature conditions.
Diatomaceous earth repels cats and dogs and prevents the presence of fleas.
Diatomaceous earth is used as a deodorant to remove bad odors in litter boxes and other places.
2. Is diatomaceous earth harmful to humans?
Diatomaceous earth is not harmful to the human body. Not only is it non-toxic and harmless, but it also has many advantages.
Diatomaceous earth is a fossilized diatomaceous earth deposit formed after the death of a single-celled plant called diatom after an accumulation period of about 10,000 to 20,000 years. Diatoms are one of the first protists to appear on the earth, living in seawater or lake water. It is this diatom that provides oxygen to the earth through photosynthesis and promotes the birth of humans, animals, and plants.
3. Which industrial grinding mill is the best for grinding diatomite?
Different types of grinding mills produced by different manufacturers have different working principles, and their grinding fineness and output are also different. Only choose the most suitable mill according to actual production needs, which is the best and the most cost-effective. Take the ultrafine mill developed and produced by SBM for example, the fineness can reach 150-3000 mesh, and can be adjusted freely. If you are in the early stage of your business and have a limited budget, you can choose the HGM series of ultrafine mills. The mill has stable operation, simple operation, convenient maintenance, long service life, and environmental protection. It is an industrial mill with high-cost performance. But if your downstream industries have higher requirements for powder, you can choose CLUM series vertical mills to produce a high-end powder. The vertical mill has a larger output, and the produced powder has a good shape and a higher fine powder content. Not only diatomite but also other non-metallic minerals. Our ultrafine mill can process non-metallic minerals with a Mohs hardness of less than 6. If you need a flour mill, you can contact us at any time. You only need to provide your processing raw materials and production needs, and you can get our production line formulation plan for free.
SBM Hot Products:
The three ring medium speed micro powder mill can grind the material to an ultra-fine particle size of more than 3000 mesh through fine processing of the material. It is a common equipment for processing ultra-fine powder in the market.