Brief introduction
In March, several sets of HGM125L ultrafine powder grinding mill developed by Shanghai SBM Micro powder Technology Co., Ltd. were successfully delivered to Uganda, Africa.
The engineer team of SBM is intensely and orderly completing the installation and commissioning, and it will be put into production soon.
SBM ultrafine powder grinding mill machines will fill the high-end milling needs of large domestic mining companies in Uganda for marble and granite mining areas.
Accelerate the realization of the plan of " Expand production, diversify management, improve quality three steps ".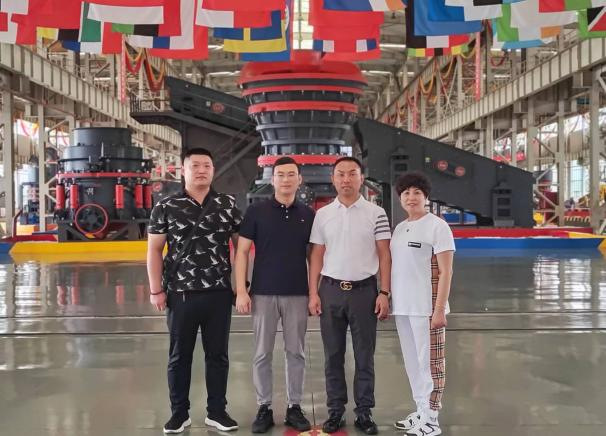 Cooperation opportunity
In 2022, Uganda's mining group learned about SBM Micropowder Technology Co., Ltd. through the international trading subsidiary of the domestic group, and conducted a lot of preparations and inspections in advance. In August of the same year, the person in charge of the group company: Mr. Sun Visited SBM Micropowder Technology Co., Ltd. with Manager Zhang and proposed to increase the demand for high-end powder product lines.
Through on-site communication with the technical team, after visiting the exhibition hall, comparing similar products of many similar mill manufacturers, combined with on-site test machine experience and test reports issued by our own samples, we recognized our products and summarized the following advantages:
1. The fineness of the finished powder is high, the content of 2 microns is controllable, and the powder shape is good.
2. The electronic numerical control operation mode is intelligent and the safety is greatly improved.
3. Small vibration and low noise when the equipment is running.
4. No dust spillage.
Ultimately, they chose to enter into a partnership with SBM.
1. HGM ultrafine grinding series
Suitable for fineness:150-2500 mesh
HGM125, HGM100, HGM80 (a) and other models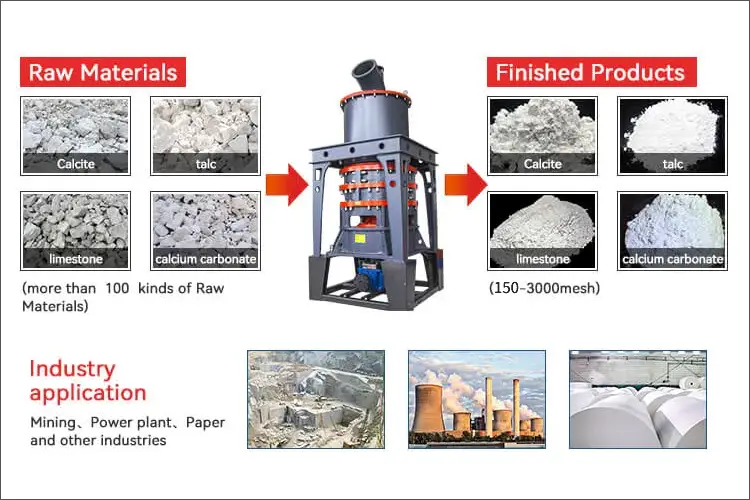 2. CLUM ultrafine vertical grinding mill series
Suitable for fineness : 400-3000 mesh
CLUM1425, CLUM1632 and other models.
Cooperative project
This project plans to use mine waste to produce 325 mesh calcium carbonate powder. The 325 mesh calcium carbonate powder produced is used to produce putty powder, and produce finer calcium carbonate powder (325-1250 mesh) for the development of new markets in Africa.
SBM's team of professional engineers takes into account its mineral resources of more than 33 square kilometers; before that, it mainly mined natural marble and granite blocks.
Combined with local construction conditions, infrastructure construction conditions, working condition permit resources, etc. to carry out personalized selection and configuration, and finally in our product line, choose the most suitable HGM series ultrafine grinding mil for the production of 150-2500 mesh fineness requirements.
And among the five models of 80, 90L, 100L-Ⅱ, 100P, 125L, and 1680L, after repeated research, the HGM125L ultrafine powder grinding mill with an output of 2.5-20 tons per hour was selected.
HGM125L ultrafine powder grinding mill
1. High utilization rate of Wear material: 2-5years.
2. Adjustable particle size: 150-3000 mesh.
3. High safety and reliability: The design of the mill is rigorous, so no screw loosening to damage the machine.
4. Closed system, so it is the green and ideal equipment for environment protection.
5. Environment-friendly: The application of pulse bag filter and muffler greatly alleviates dust pollution and noise.
After-sales service
After the equipment is successfully delivered, in order to ensure that it can be put into normal operation, SBM has provided a complete set of after-sales technical team to ensure the user experience of the whole process of equipment sales.
Including all-weather technical engineers on call, English service team responsible for direct docking needs, etc.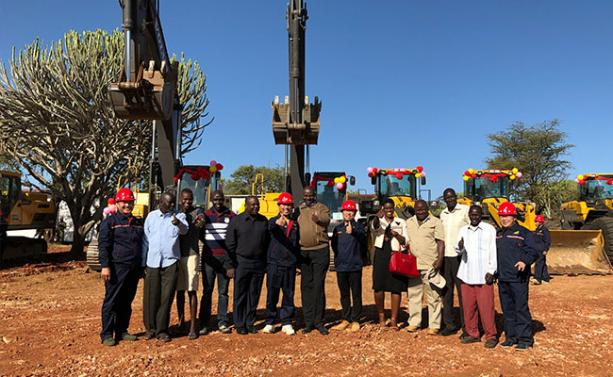 At present, the production line is under intense installation and debugging, and will be officially put into operation soon.
SBM believes that in the future, the client company will: with its resources of the three marble and granite mining areas in Africa, deeply rooted in the processing and manufacturing industry of the local mining area, will drive the economy with regional advantages, realize the operation of the mining area and the production and processing of stone products, and expand overseas import and export trade.
It has actively participated in social programs, built roads and bridges for the people of the country, and actively improved people's lives.