Project Background
The calcium carbonate industry has been developing in my country for many years and has accumulated rich experience and production technology has also been significantly improved. Calcium carbonate is usually used as a filler, and is also widely used in daily chemical industries such as artificial floor tiles, coatings, paints, inks, cables, rubber, plastics, papermaking, building supplies, food, medicine, feed, toothpaste, etc., as a filler to increase product volume and reduce production costs. Calcium carbonate is an essential pigment and filler. Calcium carbonate is not only easy to use, but also relatively cheap. It has become the preferred pigment and filler for people at present.
CALCIUM CARBONATE
MILLING PROCESS
Heavy calcium carbonate (heavy calcium) is made by directly crushing natural limestone, calcite, etc., by mechanical methods (Raymond mill or ultrafine vertical grinding mill and other grinding equipment). Its production methods include dry method and wet method, and all domestic products are produced by dry method at present.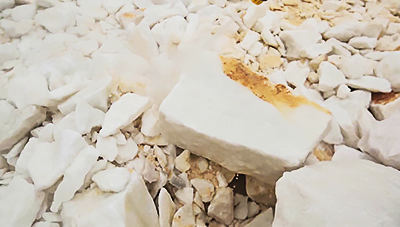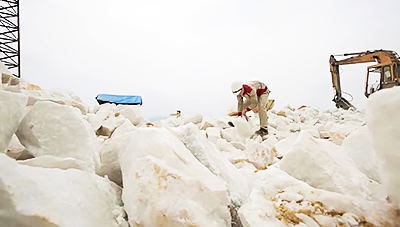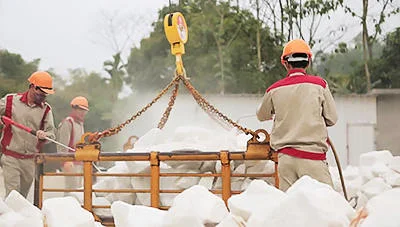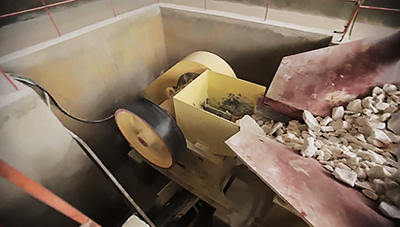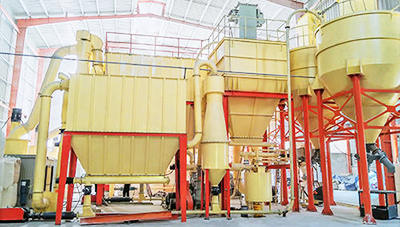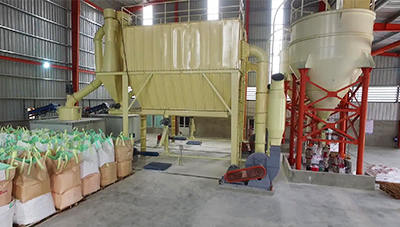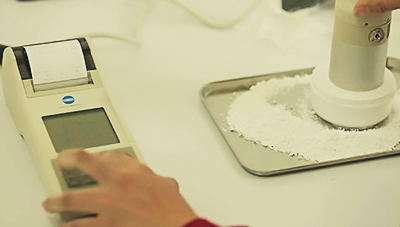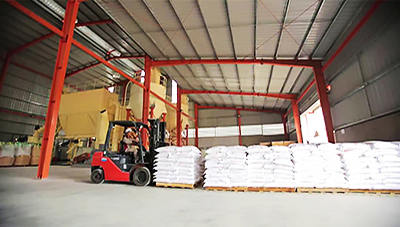 HGM ultrafine powder grinding mill processing advantages
HGM ultrafine powder grinding mill is mainly suitable for ultra-fine powder processing of non-flammable and brittle materials with medium and low hardness and Mohs hardness ≤ 6, such as calcite, chalk, limestone, carbon black, kaolin, bentonite, and talc. , mica, magnesite, illite, pyrophyllite, vermiculite, sepiolite, attapulgite, rectorite, diatomaceous earth, barite, gypsum, alunite, graphite, fluorite, phosphate rock, potassium For more than 100 kinds of materials such as ore and pumice, the particle size of the fine powder products can be adjusted arbitrarily between 325-3000 mesh, and the output can reach 0.4-4.5 tons per hour.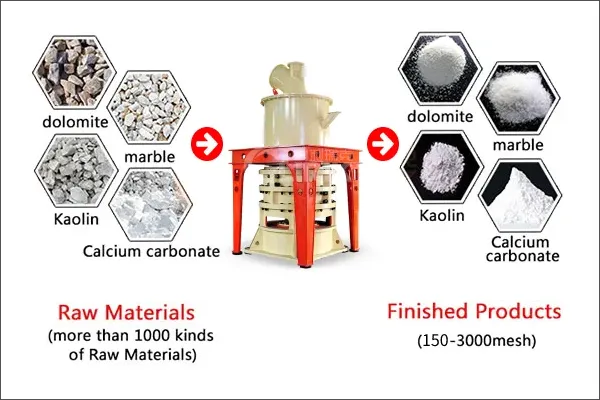 1. High production capacity and low energy consumption
The output is more than double that of a ball mill, while the energy consumption of the system is only 30% of that of an airflow mill.
2. The fineness can be adjusted arbitrarily
The product fineness can be adjusted arbitrarily between 325 mesh and 2500 mesh.
3. Safer operation
There is no problem of bearings and their seals being easily damaged, and there is no problem of screws being easily loosened and damaging the machine; production is safer.
4. High level of environmental protection
Production is organized in full compliance with national environmental protection standards to meet national environmental protection production requirements.
5. High processing precision
Digital control, high processing precision, some core components are accurate to a trace or even higher standards.
6. Original spare parts supply
Provide customers with technical services and original parts supply services throughout the product life cycle.
Industrial uses of calcium carbonate powder
As an important inorganic powder product, calcium carbonate is widely used in rubber, plastics, papermaking, coatings and other fields due to its wide range of raw materials, low processing costs, non-toxicity and high whiteness. Calcium carbonate is also used in medicine, food, feed and other fields. , ink, toothpaste, cosmetics and other fields have a large number of applications. Moreover, with the advancement and development of science and technology and the influence of relevant national policies, the uses of calcium carbonate will become more and more widespread, and the demand will also become larger and larger.
Fineness
Use
100 Mesh
325 Mesh
400 Mesh
600 Mesh
800 Mesh
1000 Mesh
1250 Mesh
1500 Mesh
2000 Mesh
2500 Mesh
3000 Mesh
Plastic
Coating
Rubber
Papermaking
Architecture
Other