Rongsheng, Guangxi, China is an old customer of our SBM. Starting from the first calcium carbonate grinding powder production line, because of the high efficiency and stability of production, the high quality of finished powder and considerable profits, our cooperation has continued. Last year, Rongsheng expanded its production scale again and purchased 4 sets of HGM ultrafine ring roller mills and 3 sets of CLUM ultrafine vertical mills from SBM.
Recently, the hoisting of the raw material warehouses of these ultra-fine grinding production lines has been completed. The project is progressing as scheduled and completed without compromise. It is believed that it will be completed soon and officially put into production.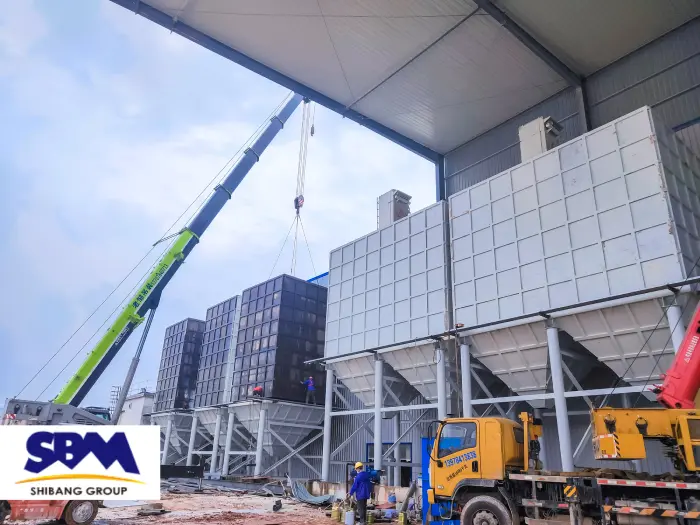 This time the production line has 2 different types of ore grinding mills: HGM series superfine grinding mill and CLUM series ultrafine vertical roller mill. So how are they different?
HGM ultrafine grinding mill and CLUM ultrafine vertical mill are both non-metallic ore grinding equipment independently developed and produced by SBM. They can grind dolomite, kaolin, calcium carbonate, limestone, gypsum, calcite and other materials with a mode hardness of less than 7.
Powder fineness can be freely adjusted between 150-3000 mesh. The equipment has stable operation, simple operation, convenient maintenance, energy saving and environmental protection, and is very popular in the field of ore grinding.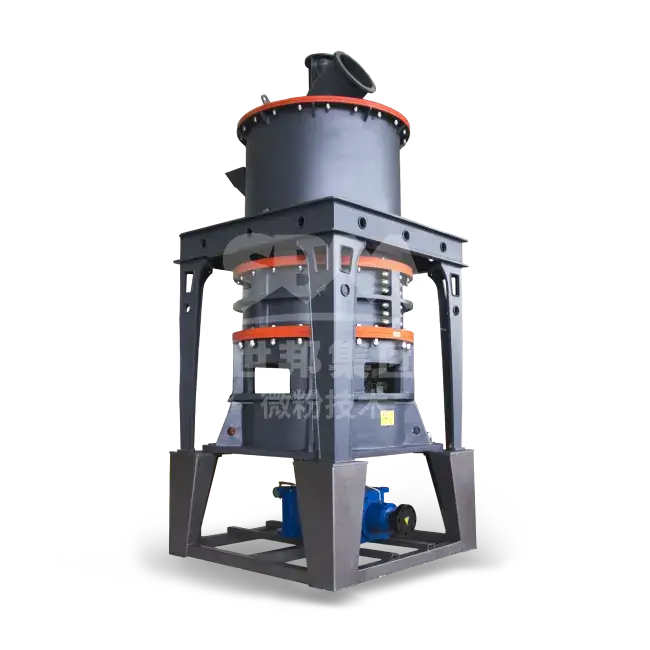 HGM ultrafine grinding mill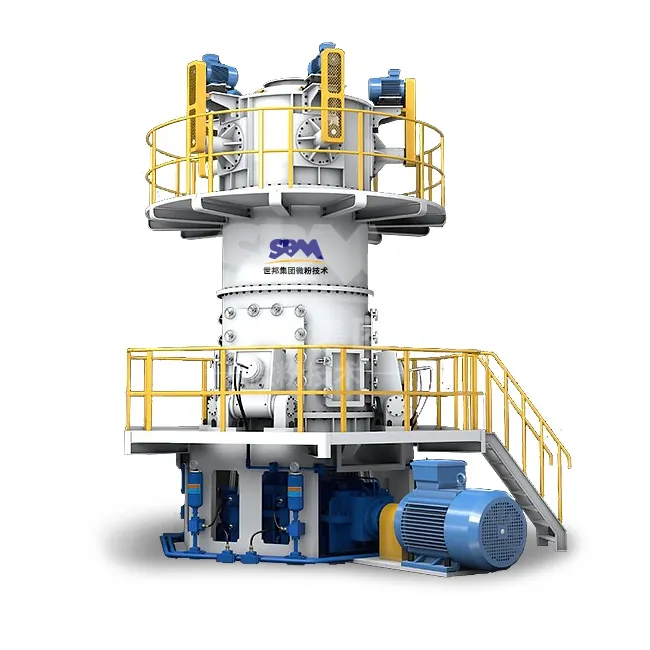 CLUM vertical roller mill
HGM ultrafine grinding mill vs CLUM vertical roller mill:
● In terms of fineness: CLUM ultra-fine vertical roller mill can be equipped with a secondary powder selection system, the content of fine powder is higher, and the content of 2μm can reach 60%.
● Finished powder quality: CLUM ultra-fine vertical mill produces powder with high purity, high whiteness, narrow particle size distribution and good particle sphericity, which is very suitable for the production of high-end powder.
● In terms of output: the output of CLUM vertical roller mill is larger than that of HGM ultra-fine powder mill, which is suitable for production lines with large output requirements.
● Equipment: HGM ultra-fine grinding mill occupies a small area and can be placed in the open air. It has low requirements on the workshop and lower investment than CLUM vertical roller mill.
If you need to configure an ore grinding production line, or are interested in our equipment, you are welcome to contact us at any time!