Brief Introduction
Slag, also known as granulated blast furnace slag, is a by-product of blast furnace ironmaking, usually in the form of light gray crystals. It has always been classified as industrial waste slag with high potential activity and hydraulic properties.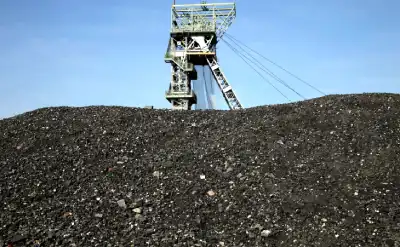 But in fact, the slag is widely used in the construction market after being processed by the micro-powder production line. It can be used to produce concrete and can be used as a production material for cement.
It not only solves the problem of improper environmental pollution, but also realizes the secondary utilization of waste.
Use of slag
In industrial production, slag plays an important role. Some major factories refine and process slag into slag cement, slag micro powder, slag powder, slag Portland cement, and slag wool. Blast furnace slag can also be used as raw materials for cast stone, glass-ceramic, fertilizer, enamel, ceramics, etc.
(1) Glass-ceramic
In the 1970s and 1980s, glass-ceramics were made from industrial waste abroad. This glass-ceramic is lighter than aluminum, and has high chemical resistance, heat resistance, wear resistance and mechanical strength. It is also a good electrical appliance. Insulation and decorative materials. Glass-ceramic production equipment has less investment and lower cost than cast stone and ceramics. It is a promising material.
(2) Road base or cushion
The slag is crushed to form mixed slag, which is used as a material for building road base and cushion and has better flatness than mixed stone foundation. A part of the slag is porous material, which can play a certain role in insulating the temperature. In addition, in the section with high groundwater level, it can play a certain role in water storage, enhance the stability of the roadbed, and prevent the slurry from being swirled. The construction operation is simple and not limited by seasons, especially in the rainy season, it is more convenient than lime soil.
(3) Slag powder
The main purpose is to mix in cement and add it to commercial concrete, mainly in three forms: admixture form, admixture form, and main admixture form. The main function is to improve the early strength of cement and concrete and improve some characteristics of concrete (such as workability, increase early strength, reduce hydration heat, etc.).
☏ WhatsApp: +86 18917951321
Slag powder production line process
A complete slag powder production line should include the processes of feeding, conveying, drying, grinding, collecting powder, and warehousing.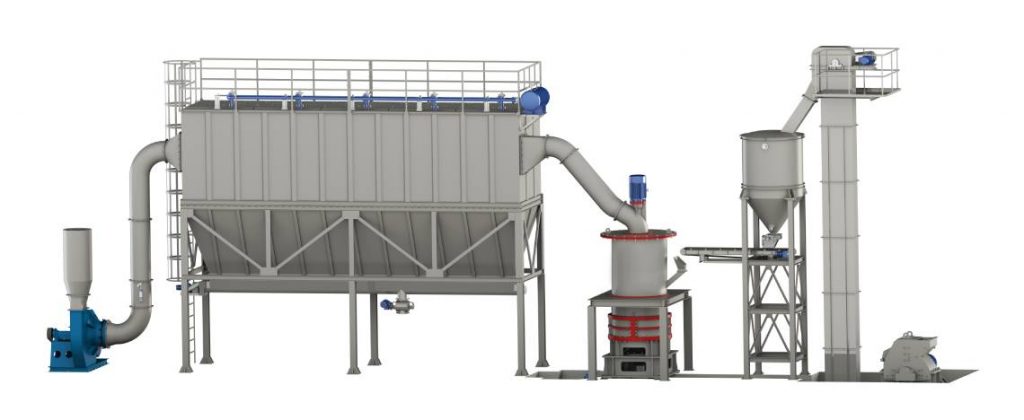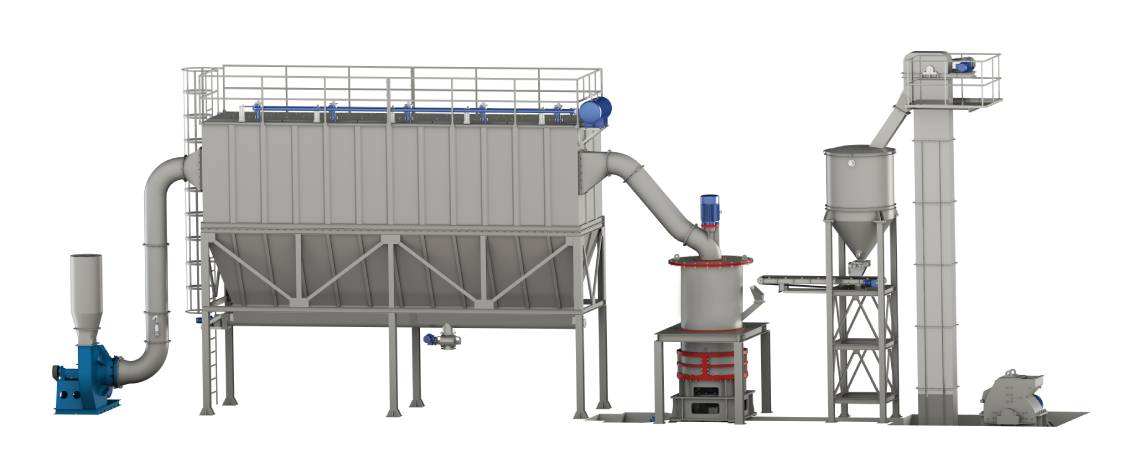 The slag is not recommended to be stacked in the open air, so as not to be wet by rainwater, which will increase the difficulty of subsequent drying and grinding. The stacked slag is picked up by a forklift, and then fed to the next process by a belt conveyor.
In the process stage of grinding and drying, there are two equipment configuration modes.
Mode 1: The drying and grinding steps are carried out separately. First, the materials are sent to the dryer for drying, and then the dried materials are sent to the ball mill to be ground into powder.
Mode 2: Drying and grinding are carried out at the same time, the material is ground with a vertical micro-powder mill, and hot air is blown into the mill with a hot blast furnace at the same time, and the material is dried.
The fully ground materials should be collected by a dust collector and sent to the finished product warehouse by air conveying chute, elevator and other conveying equipment for storage.
Slag grinding production line equipment
Crushing equipment
The slag needs to be crushed and used for road base or cushion. Commonly used crushing equipment are impact crusher, roller crusher, cone crusher and slag mobile crushing station.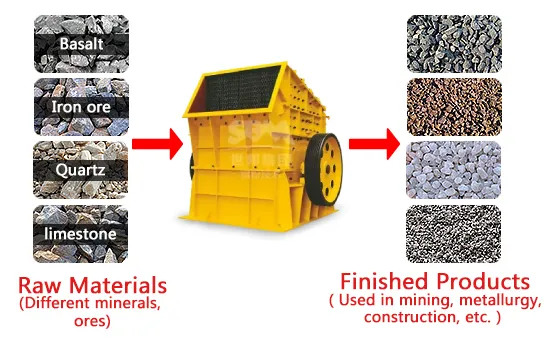 Milling equipment
As a new type of admixture for high-performance concrete, slag micro powder has the advantages of improving various properties of concrete such as compression, tensile, shear, and bending. At present, it has become the mainstream trend in the building materials industry to replace the amount of cement in concrete and cement products with slag micro powder. One of the main equipment of the slag powder production line is the grinding mill.
>> Vertical micro powder mill
The complete set of equipment is mainly composed of jaw crusher, bucket elevator, silo, vibrating feeder, main machine of grinding mill, fan, powder collector, bag filter and so on.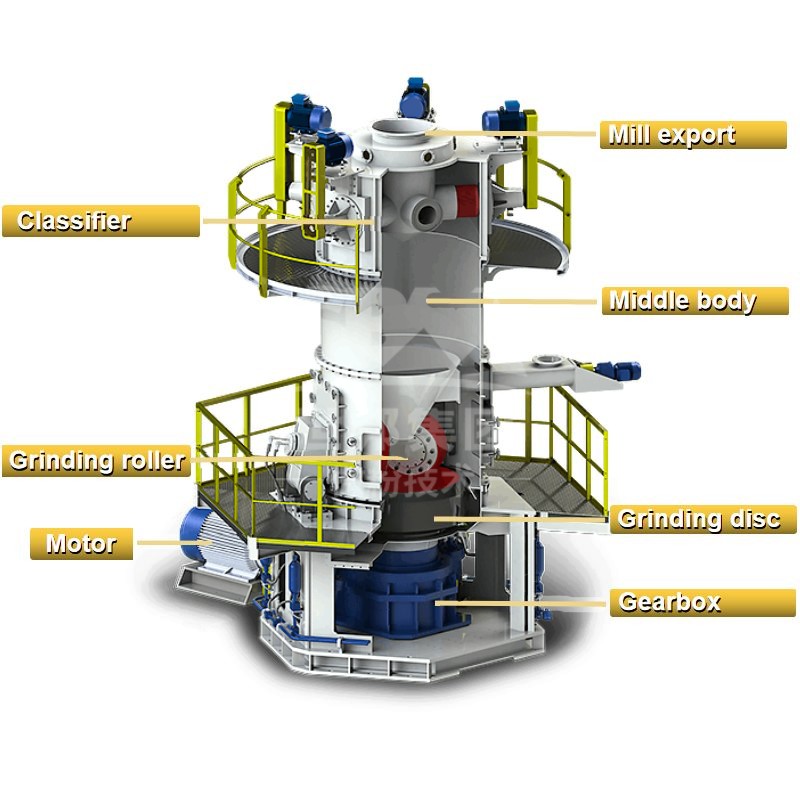 The process of producing slag micro powder with vertical mill has been relatively mature in recent years and has developed rapidly. The fineness of the vertical micro-powder mill can be directly adjusted freely at 150-3000 mesh, and the content of 2um can reach 60%.
The powder selection efficiency is high, the powder purity is high, and the particle ball shape is good. The equipment has high output, low energy consumption, and a high degree of intelligent operation, which can save labor costs.
>> Ball mill
Complete sets of equipment mainly include roller presses, ball mills, powder separators, dust collectors and fans. The dried slag is sent to the mill through the metering feeding equipment, and it is ground into fine powder in the mill. If necessary, a fine grinding classifier can be added in the mill to improve the fineness of the product. The finished product is then pneumatically transported to the finished product warehouse. In order to produce products with high specific surface area, a superfine classifier can be configured in the system.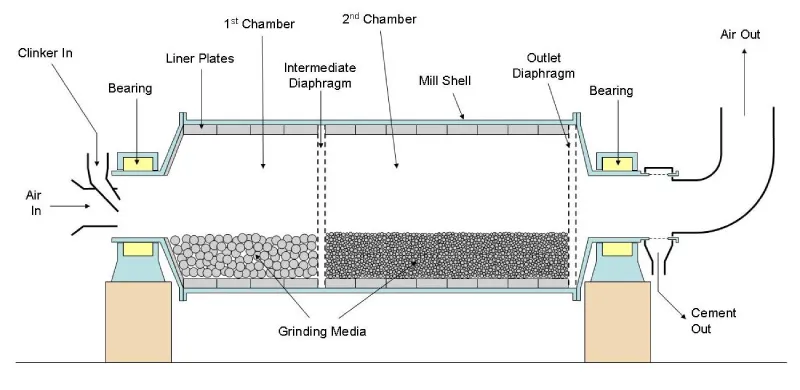 The ball mill is used to produce slag micro powder, the fineness adjustment is more flexible, and the particle shape and gradation are better, but the power consumption is high.
Note: When choosing a concentrator, centrifugal concentrator and cyclone concentrator are not suitable for producing slag fine powder. Because these two types of powder separators are used to produce slag fine powder with high specific surface area, the powder separation efficiency is too low, the cycle load rate is too large, and it is not economical, so eddy current separators can be used.
Environmental protection measures for slag powder production line
1. Perfect equipment
In the whole production process, we must first ensure the airtightness of the shed, and secondly, we can install pollutant monitoring equipment and spray devices everywhere to prevent the spilled dust from spreading out.
It is relatively easy to generate exhaust gas in the grinding and drying stages. We can use bag filters, cyclones and other equipment in the corresponding places to remove invisible chemicals or fine particles in the exhaust.
The CLUM vertical roller mill production line independently developed and produced by SBM is environmentally friendly and dust-free. The whole process from milling to powder collection is completed in a closed state, which meets the requirements of environmentally friendly production.
2. Increase greenery
During the construction of the factory area, attention should be paid to increasing the greening area, which can not only block dust pollution, but also reduce the transmission of noise.