Jaw Crusher is also known as Tiger Mouth. The crushing chamber is composed of two jaw plates, the movable jaw and the static jaw, and the crusher completes the material crushing operation by simulating the movement of the two jaws of animals.
It is widely used in the crushing of various ores and bulk materials in mining and smelting, building materials, highways, railways, water conservancy and chemical industries. The maximum compressive strength of the crushed material is 320Mpa.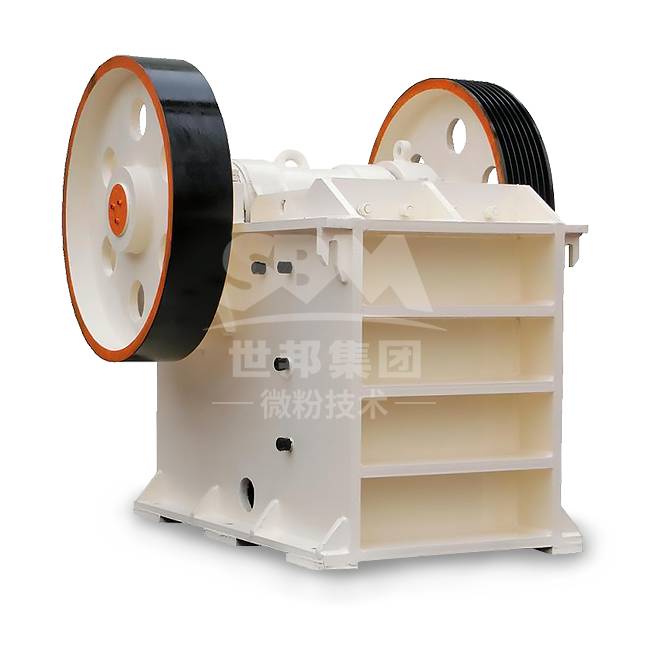 There are many reasons for the decline of jaw crusher output, such as the humidity, hardness and fineness of the crushed material, which are caused by external factors and improper human operation. Let's take a closer look at why:
1. The hardness of the material is unqualified
The hardness or toughness of the crushed material exceeds the range specified in the instruction manual. If this happens, a suitable crusher can be replaced.
2. The on-site voltage is too low
If the voltage at the work site is too low, the output of the jaw crusher will not meet the factory standard. The voltage at the work site should be increased to ensure that it can meet the requirements of the heavy load of the main machine.
3. Jaw plate displacement
If the jaw plate is displaced, the tooth top will be opposite to the tooth top. At this time, the tooth plate and tooth pitch should be checked immediately. If it does not meet the standard, the jaw plate needs to be replaced, and the relative position of the fixed jaw plate and the movable jaw plate should be adjusted to ensure that After the tooth top is aligned with the tooth root, it is fixed and pressed to prevent displacement.
4. Motor wiring position is reversed
If the connection position of the motor is reversed, the main engine drives the vehicle in reverse (the movable jaw rotates clockwise), or the delta connection of the motor is changed to a star connection. If the motor position is reversed, the motor connection can be changed.
5. Relative rotation of the outer ring of the bearing
The gap between the movable jaw and the bearing is too large after wear, which makes the outer ring of the bearing rotate relative to each other. The bearing or the movable jaw should be replaced.
6. The discharge port does not meet the requirements
The output of the jaw crusher does not meet the factory standard, which may be because the discharge port is smaller than the specified limit. In this case, the discharge port should be adjusted to the discharge port specified in the manual and a crusher for fine crushing should be added.