The limestone ultrafine mill machine is a highly efficient industrial grinding mill. It can grind limestone into a fine powder (150-3000 mesh), and the fineness can be adjusted freely. In addition, it can also grind 100+ kinds of non-metallic minerals with Mohs hardness less than 6, such as calcium carbonate, talc, calcite, carbon black, dolomite, mica, etc.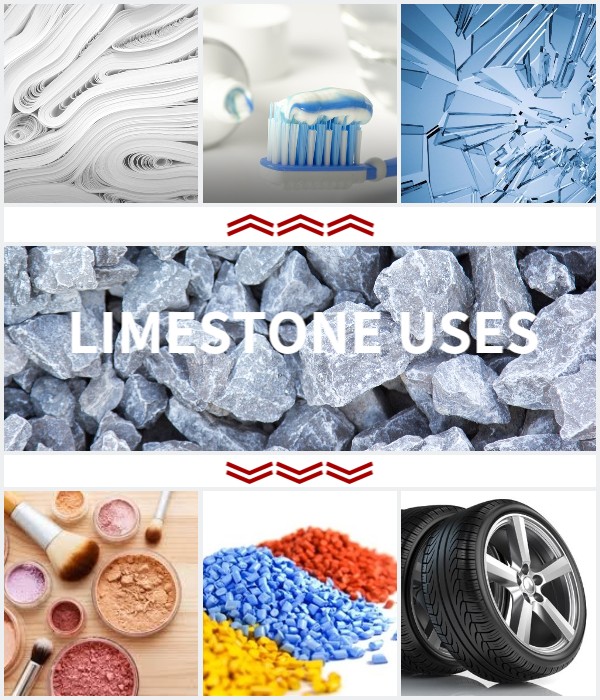 What is limestone and it uses?
The main component of limestone is calcium carbonate (CaCO3) with a Mohs hardness of 3. It can be directly broken into crushed stone aggregate for the production of building materials.

It can also be burned into quicklime through specific equipment, and quicklime can be used in large quantities for desulfurization in power plants. The quicklime will become slaked lime after absorbing moisture or adding water. The slaked lime and other materials can be mixed into limestone slurry, lime paste, etc. through a certain ratio, and are often used as coating materials, rick and tile adhesive. At the same time, limestone is also an important raw material for many industrial productions.
Limestone crushing and grinding process
---
Limestone has a wide range of applications. Through different processing techniques, finished products with different properties can be obtained and used in different fields. But what is mainly introduced below is the process of limestone crushing and grinding. After the limestone raw material is ground into an ultra-fine powder with a limestone ultrafine mill machine, the finished powder is used as a filler in various fields.
Stage 1: Broken
Use a jaw crusher to crush the larger limestone ore, and then use a hammer crusher to further crush the limestone to meet the grinding fineness (≦20mm).

Stage 2: Feeding system
The belt conveyor (plus iron remover) sends the limestone that meets the grinding fineness into the bucket elevator. Then the material is sent to the raw material bin for grinding by the elevator. A belt feeder is installed at the lower part of the raw material warehouse to evenly feed the limestone into the mill.

Stage 3: Grinding and powder selection system
Limestone enters the ultrafine mill to be ground. The ground
powder passes through the classifier along with the airflow,
and the powder that does not meet the fineness is sent back to the grinding chamber to continue grinding.
Qualified powder enters the cyclone powder collector and pulse dust collector with the airflow to be collected, and is sent to the screw conveyor from the lower discharge port.

Stage 4: Finished product conveying system
The discharge port of the screw conveyor is equipped with a pneumatic conveying system to convey the finished product to the finished product warehouse. The excess gas is filtered by the dust collector on the top of the silo.

Stage 5: Dust removal system
The whole system is equipped with three pulse dust collectors. Install exhaust vents at all dust-raising points to ensure that the entire system is free of dust leakage. Realize dust-free operation on site.

Stage 6: Control system
This system is equipped with an intelligent PLC control cabinet and an upper computer. Realize the start-stop, monitoring, and interlock linkage functions of all equipment in the entire system. And reserve DNS interface, which can realize remote control.
Introduction to equipment configuration of limestone powder production line:
The limestone milling production line is important equipment for milling limestone. The production line includes a crushing system, transportation system, grinding system, powder selection system, powder collection system, dust removal system, control system, and so on. The milled limestone can be used as a filler for rubber, plastic, paper, toothpaste, cosmetics, etc.
>>Limestone Crusher
Jaw crusher and hammer crusher are classic limestones crushing combinations, which have a good processing effect in the field of stone crushing in sand and stone plants.
Jaw crusher
Hammer crusher
The jaw crusher can effectively crush materials with a compressive strength of less than 320 MPa. It is an ideal equipment for coarse crushing of limestone.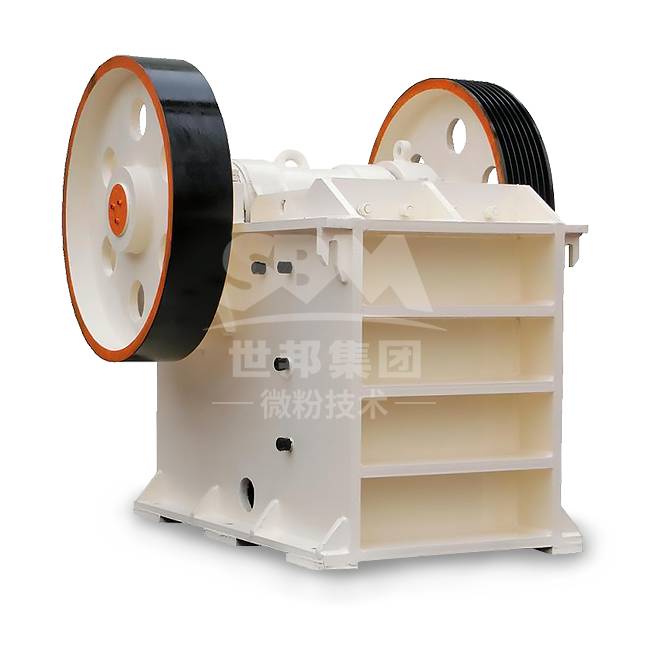 Hammer crusher is a kind of industrial machinery, the principle is to crush the material by the collision of the high-speed rotating hammer body and the material. It has the characteristics of a simple structure, a large crushing ratio, and high production efficiency.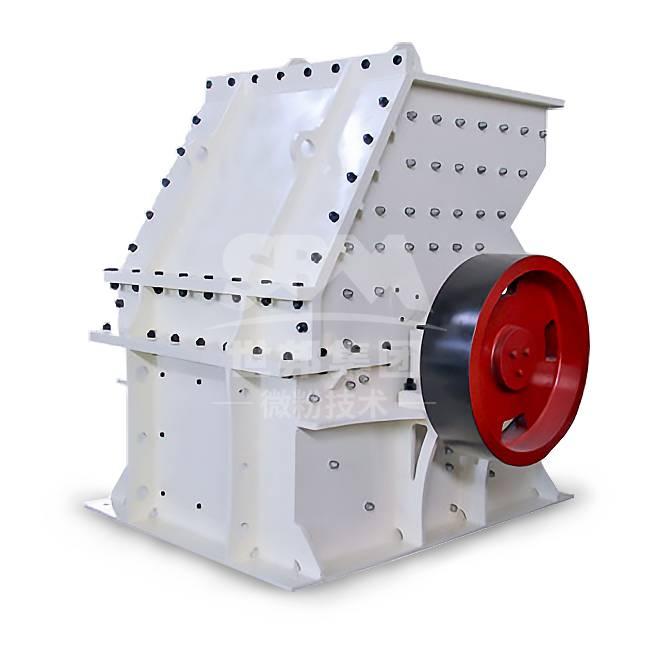 >>Limestone Grinding mill
The industrial ultrafine grinding mill is the main equipment for grinding limestone. It can grind the material to 150-3000 mesh, and the fineness can be adjusted freely.
Recommended limestone ultrafine mill machine:
SBM Ultrafine Powder Technology is a well-known and excellent manufacturer and supplier of the mine mill equipment in China. As a leader in the ultra-fine grinding industry, we have always adhered to the principle of quality first and customer first. Continuously develop, improve and perfect ore milling machinery and equipment to bring higher value and better return on investment for customers.

At present, the research and development of our HGM series ultrafine grinding mill and CLUM series ultrafine vertical mill has been quite mature and has many patents and certifications. SBM ultrafine mills sell well at home and abroad, and have won unanimous praise from customers.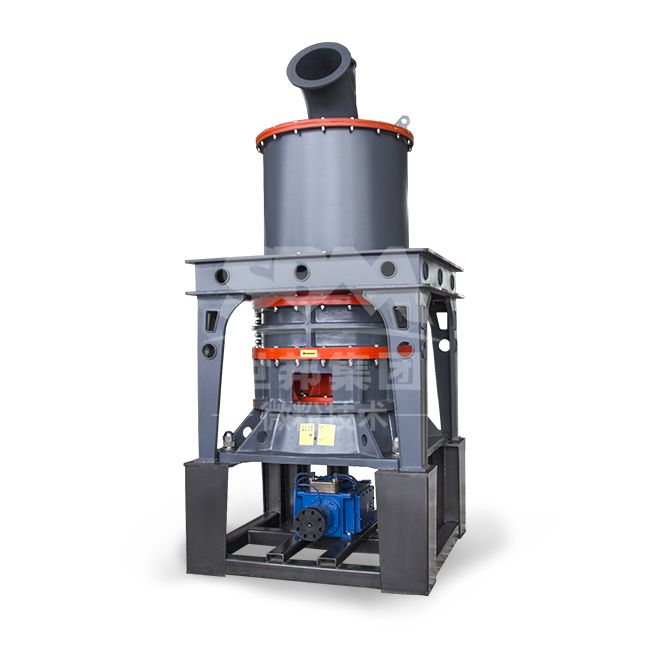 HGM Ultrafine grinding mill
Fineness: 150-3000mesh
Output: 0.2-45t/h

Application scope: This ultrafine grinding mill can grind non-metallic minerals with Mohs hardness less than 6, such as limestone, calcium carbonate, kaolin, bentonite, vermiculite, etc.

Advantages:
Small footprint, simple operation, stable operation, long service life, high efficiency and energy saving, environmental protection, and no dust pollution.
The industrial ultrafine mill has a material layer control valve, which can control the amount of the feeder, limit the height of the material layer, extend the life of the belt, and help stabilize production.
In addition, the equipment can be refueled while working, no shutdown is required, and maintenance is very convenient.
---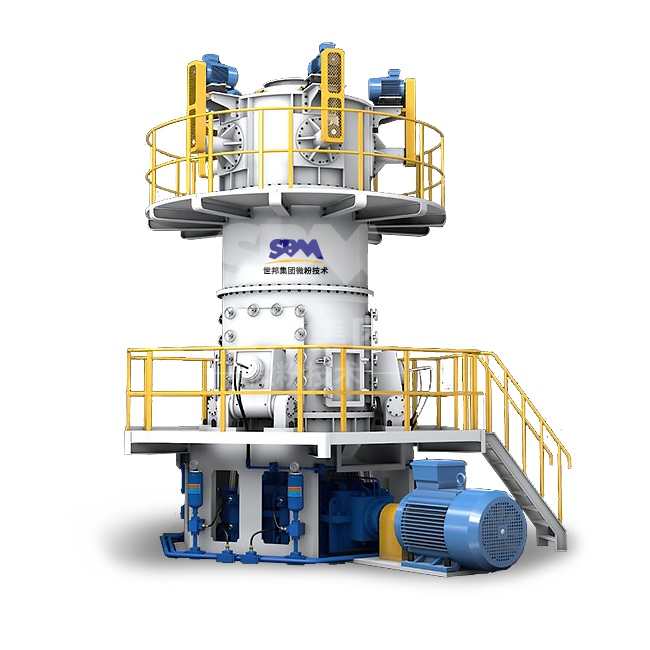 CLUM ultrafine vertical mill
Fineness: 150-3000mesh
Output: 0.2-45t/h

Application scope: This vertical mill can grind non-metallic minerals with Mohs hardness less than 6, such as limestone, calcium carbonate, marble, talc, calcite, etc.

Advantages:
The output is larger than the HGM series mills, the content of fine powder is higher, and the content of 2 microns is more.
This ultra-fine vertical mill has a secondary powder selection system, and the final high-end powder produced is high in fine powder content, free of iron, high in whiteness, and good in powder shape.
It is more suitable for high-end fillers, such as papermaking. High-end coatings and other fields.
>>Bucket elevator
A bucket elevator is a commonly used lifting equipment in the grinding production line. It can lift the crushed materials to the storage bin for the next process. The equipment has the characteristics of large transportation volume and high lifting height.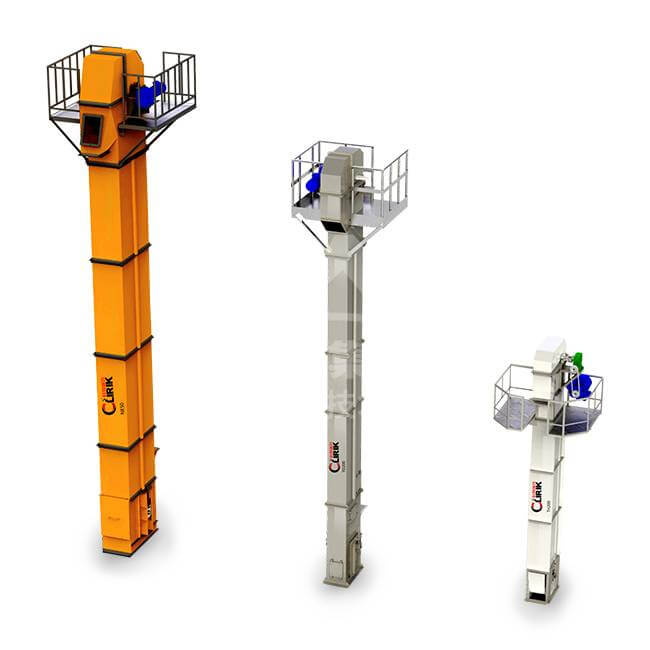 >>Vibrating feeder
Through the electromagnetic vibrating feeder, the limestone can be continuously, regularly, and quantitatively transported to the mill for milling, avoiding the clogging of the feed port and improving the production efficiency of the production line.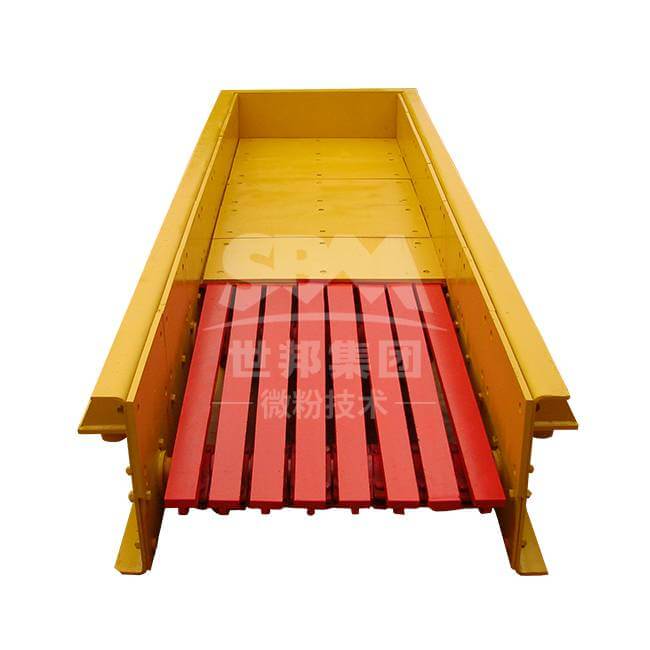 Application of limestone ultrafine mill finished powder:
The main component of limestone is calcium carbonate (CaCO3), which can be made into heavy calcium carbonate by mechanical crushing and ultra-fine grinding. After calcining, digestion, carbonation, separation, drying, and classification, light calcium carbonate, and nano calcium carbonate can be prepared. As an important inorganic filler, calcium carbonate is widely used in coatings, inks, plastics, rubber, papermaking, medicine, daily chemical industries, and other industries.
Adding calcium carbonate can improve the dispersion, vulcanization elongation, tear resistance, compression set, flex resistance, and crack resistance of rubber products.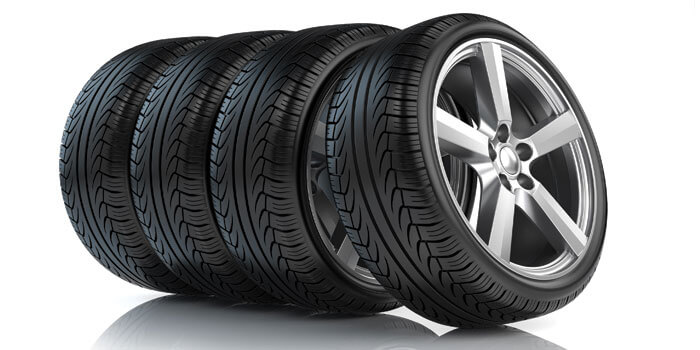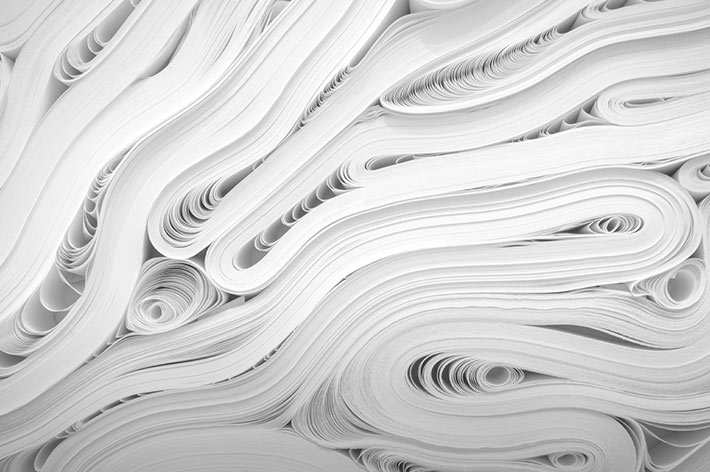 Calcium carbonate can improve the whiteness of the paper, light scattering, and fineness of the paper surface. And the added paper has higher bulk density, good plasticity, and softness.

Calcium carbonate can increase the volume of plastics and reduce product costs. Improve the dimensional stability, hardness and rigidity of plastics, and improve the processing properties, heat resistance and astigmatism properties of plastics.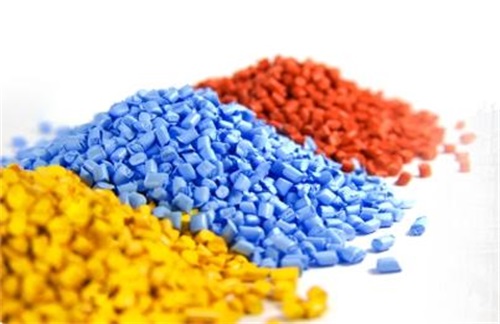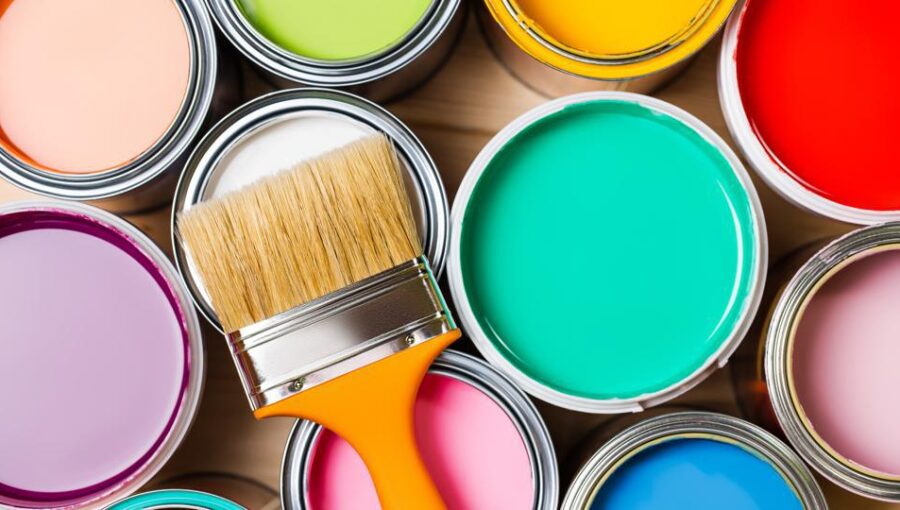 After surface treatment, calcium carbonate has a higher yield value when applied to the ink. It can form a colloidal structure with a certain strength and can control the penetration of ink into the paper fibers so that more resin remains on the surface of the paper, and the formed ink film has high gloss and good transparency.
Modification of limestone powder:
Limestone is widely used, but its performance can be improved by surface modification. The surface-modified limestone powder is used as a pigment and a filler in the coating industry with superior performance.
How to modify limestone powder?
When grinding limestone with SBM ultrafine grinding mill machine, a powder modifier can also be added directly to mix and grind with the material. The finished powder after grinding is the modified powder. But the quality of powder modified by powder surface coating machines will be better.

SBM Powder Surface Coating Machine can realize the surface modification of limestone powder and improve the application performance of limestone. If there is a need for powder modification, our designers will directly configure the equipment in the production line plan.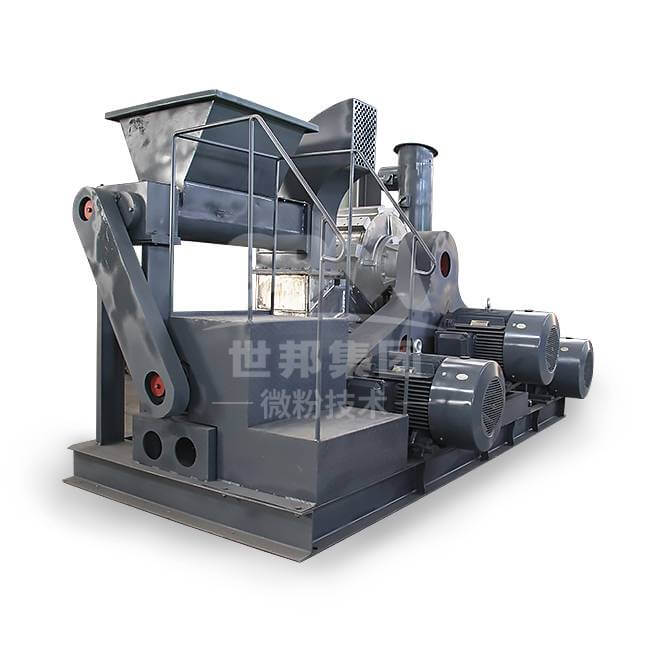 Customer case of limestone ultrafine mill machine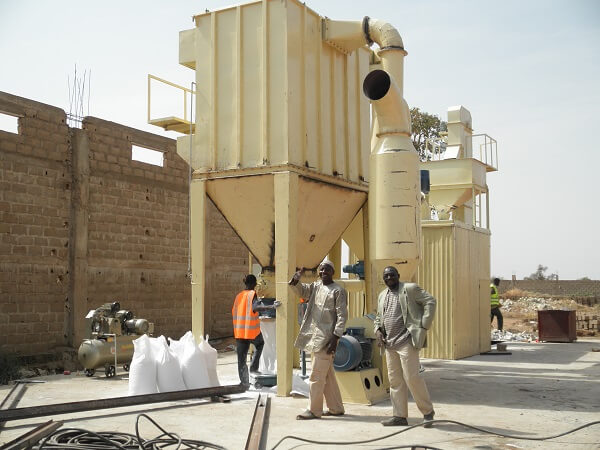 Limestone Ultrafine Vertical Grinding Mill – Case in Mali
Limestone ultrafine vertical grinding mill can be used to grind 150-3000 mesh limestone powder. It's high-efficient & environmentally.
Why choose SBM limestone ultrafine mill machine?
SBM limestone grinding mill has superior performance and good quality. Directly produced and sold by the factory, the production efficiency is high, so the price is reasonable and cost-effective.
About Us:
Shibang Industrial Technology Group Co., Ltd.(limestone grinding mill manufacturer) is an international enterprise group specializing in the research and development, production, sales, and service of equipment in the fields of mine crushing, construction crushing, tower sand making, and industrial milling. The company's products are exported to more than 170 countries and regions around the world, with more than 30 overseas branches and business institutions, and its export value has ranked first in China's mining machinery industry for ten consecutive years.
SBM Limestone Ultrafine Mill Factory & Exhibition Hall: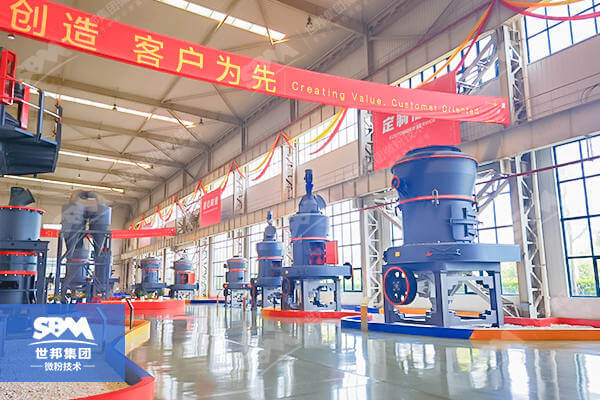 Our Service:
SBM integrates R&D, production, distribution, and service, and attaches great importance to communication with customers. We have established a systematic and standardized service guarantee system to ensure that each service item is handled in a timely and proper manner.

SBM adheres to the principle of providing customized design solutions for each customer. Relying on the professional knowledge of the sales manager and the full life cycle service of the product, help customers overcome difficulties in equipment procurement, operating cost accounting, operation management, and after-sales service acquisition, improve profitability, and achieve sustainable business development.

No matter where you are, at home or abroad, you can always contact us. Our online consulting service team provides customers with 365 days × 24 hours of service.

We provide comprehensive training for the technicians of each project. We can also continue to provide support to the technical staff during the later project operation period.

The training content includes system training, installation skills, equipment introduction, fault diagnosis and troubleshooting, equipment maintenance, equipment operation, core components, spare parts, site operations, manufacturing technology, material processing.
Payment methods we can accept:
Accepted Delivery Terms: FOB, CFR, CIF, EXW, CPT, DDU, Express Delivery
Accepted Payment Currency: USD
Accepted Payment Type: T/T, L/C, Western Union
FAQ:
1. What is limestone used for?
Limestone is the main raw material for glass production. Lime and limestone are widely used as building materials and are also important raw materials for many industries.
Limestone is burned to produce relatively pure powdered calcium carbonate, which is used as a filler for rubber, plastic, paper, toothpaste, cosmetics, etc.
Soda-lime made of lime and caustic soda is used as an absorbent for carbon dioxide.
Quicklime is used as a desiccant and disinfectant.
In agriculture, quicklime is used to prepare pesticides such as lime-sulfur mixture and Bordeaux mixture.
The application of slaked lime in the soil can neutralize the acidity of the soil, improve the structure of the soil, and supply calcium for plants.
Brush the trunk with lime mortar to protect the tree.
2. How to get ultrafine limestone powder?
Limestone is widely used in building materials, highways, metallurgy, chemical, and other industries. To produce ultra-fine limestone powder, you can use SBM limestone ultrafine mill machine to grind limestone raw materials. The limestone raw material is crushed and then enters the ultra-fine powder grinder to be squeezed and ground by the grinding roller, with a fineness of up to 3000 mesh.
3. Which industrial grinding mill is the best for grinding limestone?
Different types of mills produced by different manufacturers have different working principles, and their grinding fineness and output are also different. Only choose the most suitable mill according to actual production needs, which is the best and the most cost-effective.
Take the ultrafine mill developed and produced by SBM for example, the fineness can reach 150-3000 mesh, and can be adjusted freely. If you are in the early stage of your business and have a limited budget, you can choose the HGM series of ultrafine mills. The mill has stable operation, simple operation, convenient maintenance, long service life, and environmental protection. It is an industrial grinding mill with high-cost performance.
But if your downstream industries have higher requirements for powder, you can choose CLUM series vertical mills to produce a high-end powder. The vertical mill has a larger output, and the produced powder has a good shape and a higher fine powder content.
Not only limestone but also other non-metallic minerals. Our ultrafine mills can process non-metallic minerals with a Mohs hardness of less than 6. If you need a grinding mill, you can contact us at any time. You only need to provide your processing raw materials and production needs, and you can get our production line formulation plan for free.