Wollastonite industrial grinding mills can grind non-metallic ores such as wollastonite into a fine powder and ultra-fine powder. The industrial grinding mills independently developed and produced by SBM mainly include high-pressure suspension roller mills, HGM ultrafine grinding mills, and CLUM vertical roller mills, which can meet the production of ordinary ore powder, medium, and high-end ore powder, and high-end ore powder. The equipment is stable in operation, energy-saving and environmentally friendly, simple in operation, and convenient in maintenance, and has won praise and trust from many customers.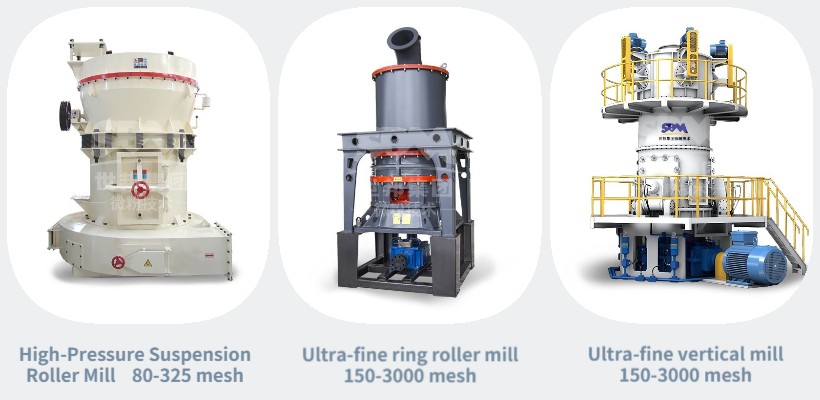 Wollastonite characteristics:
Wollastonite is a silicate mineral, white and slightly gray. The hardness is 4.5~5.0, under normal circumstances, acid resistance, alkali resistance, and chemical corrosion resistance; moisture absorption is less than 4%; low oil absorption, low conductivity, and good insulation.
Used as: raw materials or fillers for papermaking, ceramics, cement, rubber, plastics, etc.; gas filter materials and thermal insulation materials; metallurgical fluxes, etc.
Wollastonite processing technology:
Wollastonite is widely used because of its good properties, especially in ceramics, metallurgy, and other fields. Wollastonite is a calcium metasilicate mineral with a chemical formula of CaSiO3. Ca is often replaced by Fe, Mg, Mn, and Ti ions to form isomorphs. Therefore, pure wollastonite in nature is rare. Because the wollastonite directly mined in nature contains a small number of impurities, it is necessary to process the wollastonite raw materials to obtain high-purity wollastonite powder. So what is the processing flow line of wollastonite? What equipment is needed?
Ore raw materials → Vibrating feeder → Crushing equipment → Pre-screening equipment →
(1) → Superfine ring roller mill → Medium and high-end wollastonite powder
(2) → Superfine vertical mill → High-end wollastonite powder
(3) → High-pressure suspension roller mill → Ordinary Wollastonite Powder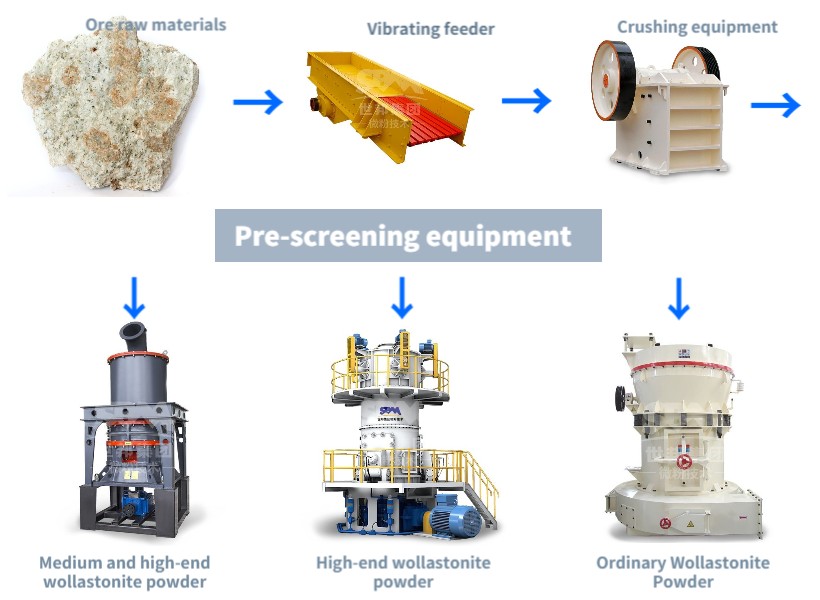 1. Beneficiation
Main method:
(1). Sorting, single magnetic separation, single flotation, magnetic separation-flotation (or electric separation) combined process
(2). Reduce iron content and separate calcite
2. Processing:
Main production equipment for ultra-fine wollastonite (dry production)
HGM ultrafine grinding mill can produce medium and high-end wollastonite powder of 150-3000 mesh, simple operation, convenient maintenance, and fineness can be adjusted freely.
CLUM ultra-fine vertical roller mill can produce high-end wollastonite powder of 150-3000 mesh, with high fine powder content, good powder shape, high whiteness, and fineness that can be adjusted freely.
The high-pressure suspension roller mill can produce ordinary wollastonite powder of 80-325 mesh, with stable operation and low investment.
Wollastonite wet purification (wet production)
After flotation or wet magnetic separation, the ultra-fine crushing process can be carried out, and the wet process can be used. After the wet crushing reaches the required fineness, it is dehydrated (filtered and dried).
3. Surface modification: organic surface modification
Surface chemical coating
Modifiers: silane coupling agents, titanate and aluminate coupling agents, surfactants and potassium methacrylate, etc.
Surface chemical precipitation
Modifier: Coated nano calcium silicate, silicon dioxide, and nano calcium carbonate on the surface.
Intro of wollastonite industrial grinding mill Equipment:
The complete wollastonite processing production line includes crushing equipment (jaw crusher, impact crusher, cone crusher), screening equipment (vibrating feeder, vibrating screen) and grinding equipment (ultrafine grinding mill, vertical roller mill, Wet mill, etc.), feeding and conveying equipment (silo, elevator, conveyor belt, etc.), powder collection packaging equipment (screw conveyor, finished product warehouse, automatic baler), and other accessories such as silencers, dust collectors, etc. If there is a modification requirement for wollastonite powder, a powder surface modifier can also be configured.
The following introduces the equipment required for the more important milling link in the production line:
Medium and high-end wollastonite powder >>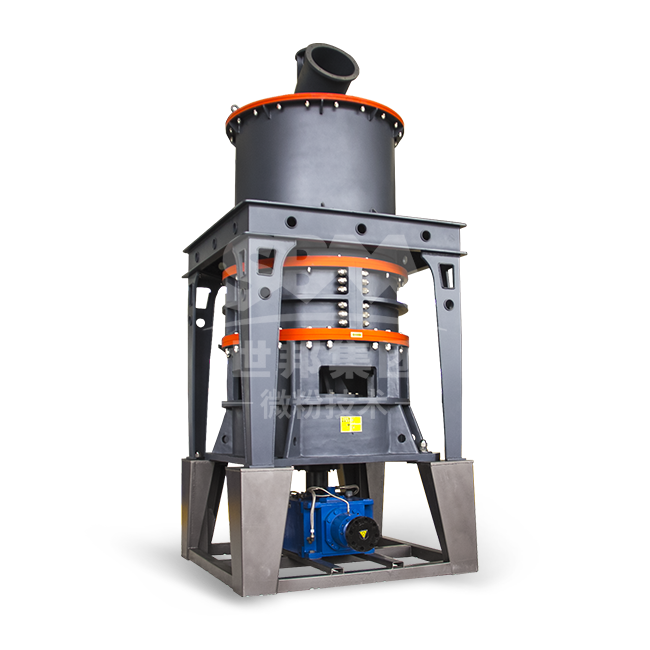 HGM ultrafine grinding mill
Product features: ultrafine powder, wide application, the good environmental protection effect

Input size: 0-20mm

The fineness of the product: 150-3000mesh

Capacity: 0.5-25TPH

Materials: limestone, calcite, dolomite, petroleum coal, gypsum, barite, marble, talc, coal powder, etc.
HGM ultrafine industrial grinding mill
The newly designed grinding roller grinding ring grinding curve improves the grinding efficiency. The production capacity is 40% higher than that of jet mills and stirring mills, and the energy consumption is only 30% of that of jet mills.
Equipped with multi-head cage type powder concentrator. The fineness of the product can be adjusted arbitrarily between 150-3000 mesh, and the one-time screening rate can reach d97≤5μm.
The lubrication device is installed outside the main shaft, which can realize external non-stop lubrication and continuous production for 24 hours.
HGM ultrafine grinding mill is equipped with a high-efficiency pulse dust collector, so there will be no dust pollution during the operation of the entire crushing system. Equipped with silencer and anechoic room to reduce noise.
High-end wollastonite powder >>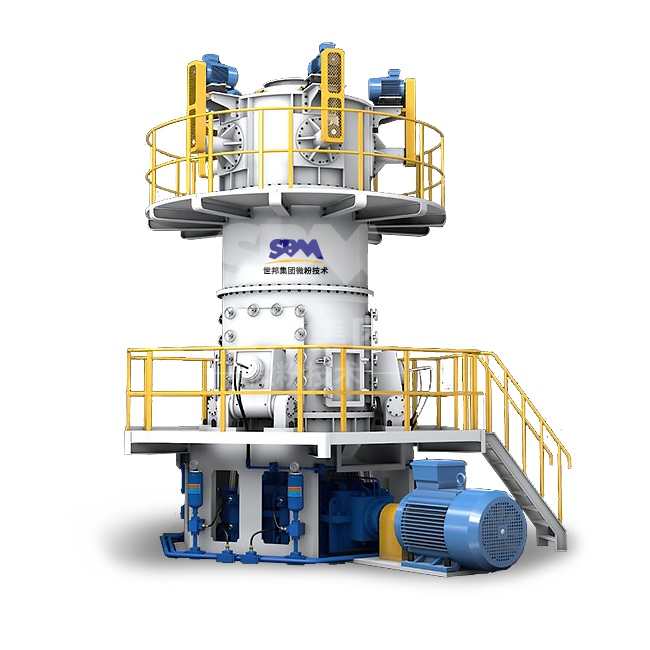 CLUM ultrafine vertical roller mill
Product features: higher capacity, better powder quality, better overall performance

Input size: 0-10mm

Capacity: 5-18TPH

The fineness of the product: 150-3000mesh

Materials: limestone, calcite, dolomite, petroleum coal, gypsum, barite, marble, talc, coal powder, etc.
CLUM vertical roller mill
SBM specially designed a unique roller shell and liner grinding curve, which can greatly improve the working efficiency of the mill and improve the whiteness and cleanliness of the finished product.
Using a PLC control system and multi-head powder selection technology, it can precisely control the working parameters of the equipment such as grinding pressure and speed. Compared with ordinary mills, the energy consumption of this mill can be reduced by 30%-50%.
The contact point between the roller shell and the grinding disc liner adopts electronic limit technology and mechanical limit protection technology, which can avoid the destructive impact caused by machine vibration and ensure the stability of operation.
Through the reversible structure and hydraulic adjustment system, the operator can easily and quickly move the grinding roller out of the machine body, inspect and replace the roller shell and liner, and perform other maintenance operations to reduce downtime losses.
Ordinary wollastonite powder >>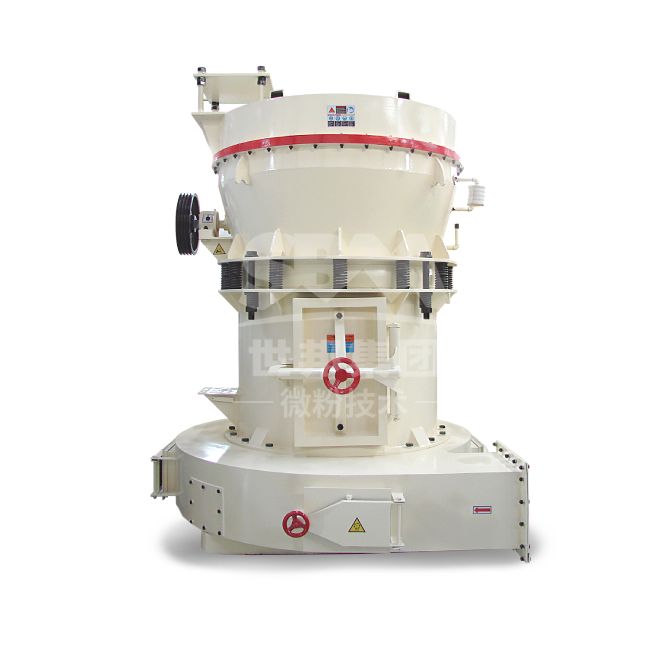 High-pressure suspension roller mill
Processing ability: 0-50tph
Max feeding size: 35mm
Product Fineness: 80-325Mesh
Range of application: Barite, quartz, feldspar, mica, calcite, talc, apatite, gypsum, fluorite, limestone, dolomite, diatomite, ceramic soil, clay, marble, granite, fly ash, kaolin, calcium carbonate, slag, bauxite, glass, etc.
High-pressure suspension roller mill
Vertical structure, so it has a small footprint, strong system. Compared with other mills, it has a high passing rate – 99%.
The main drive device of the high-pressure mill adopts an airtight gearbox and belt pulley, the transmission is stable and the operation is reliable.
Important components are made of high-quality castings and profiles, ensuring the durability of the whole equipment.
The centralized control is used in the electric system, the mill can basically realize unmanned operation, and the maintenance is convenient.
Modification of wollastonite powder:
The wollastonite powder without surface treatment has poor compatibility with organic polymers, and it is difficult to uniformly disperse in the polymer base. Therefore, proper surface modification of wollastonite powder is necessary to improve its compatibility with polymer base materials and enhance the filling effect.
Through powder surface modification technology, the characteristics of wollastonite powder can be improved and its use effect can be enhanced.
Main method:
(1) When grinding wollastonite with SBM industrial grinding mill machine, a powder modifier can also be added directly to mix and grind with the material. The finished powder after grinding is the modified powder. But the quality of powder modified by powder surface coating machines will be better.
(2) SBM Powder Surface Coating Machine can realize the surface modification of wollastonite powder and improve the application performance of wollastonite. If there is a need for powder modification, our designers will directly configure the equipment in the production line plan.
Application fields of wollastonite powder:
Wollastonite has needle-like, fibrous crystal morphology, high whiteness, and unique physical and chemical properties. It is widely used in ceramics, paints, coatings, plastics, rubber, chemicals, papermaking, welding electrodes, metallurgical protective slag and as asbestos substitutes, etc.
The ceramic industry is the main application area of wollastonite products, accounting for about 50% of the total consumption. Mainly used in the production of glazed tiles, art porcelain, daily-use porcelain, power porcelain, and chemical ceramics.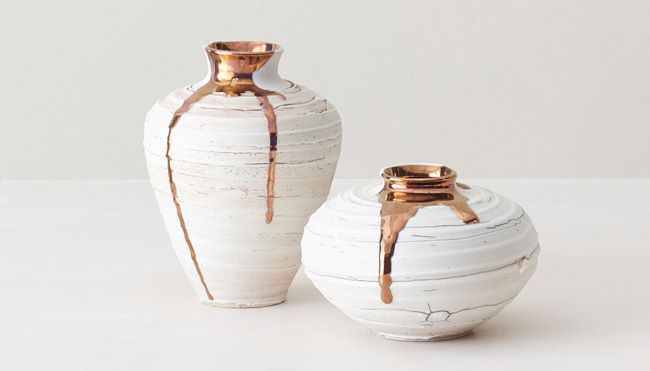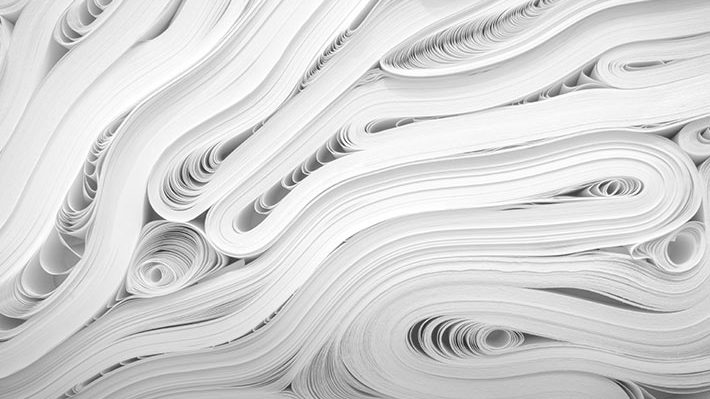 Wollastonite has the characteristics of a high refractive index and high whiteness. As a paper filler, it can increase the opacity, whiteness, printability, and dimensional stability of paper.
The compatibility of the modified wollastonite and the plastic is greatly improved. After being crushed, it still maintains the needle-like crystal shape. Adding to the plastic can improve the performance of the plastic and reduce the cost of the product.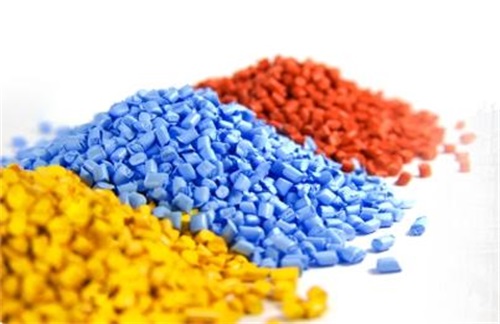 Why choose SBM industrial grinding mill?
SBM can customize non-metallic ore grinding/crushing and screening solutions for you free of charge according to your needs.
Strong strength, more than 30 years of R&D and manufacturing experience, covering 120+ countries and regions.
The systematic and standardized process, from service to preparation to delivery, is safer and more efficient.
Strong production capacity, digital processing, and higher precision.
SBM's business covers production and sales and is responsible for every machine it produces. We can provide customers with technical services related to products and original spare parts to ensure worry-free operation.
Our factory:
Payment methods:
Accepted Delivery Terms: FOB, CFR, CIF, EXW, CPT, DDU, Express Delivery
Accepted Payment Currency: USD
Accepted Payment Type: T/T, L/C, Western Union
FAQ:
1. What is wollastonite used for?
Wollastonite is mainly used in ceramics, plastics, rubber, paint, coatings, metallurgy, papermaking, and other industries to produce refractory materials or as a substitute for asbestos and glass fiber.
Ceramic industry
The ceramic industry is the main application field of wollastonite products, which are mainly used to produce glazed tiles, art porcelain, sanitary porcelain, daily-use porcelain, electric porcelain, high-frequency and low-consumption radio porcelain, and chemical ceramics. Wollastonite has high whiteness, which can replace the mixture of SiO2 and CaO in ceramic glaze and can burn a smooth, uniform, bright white, and clear glaze.
Plastic industry
Wollastonite has obvious advantages in high resistance, low dielectric constant, and low oil absorption. The compatibility of the modified wollastonite with the plastic is greatly improved. After being crushed, it still maintains the needle-like crystal shape. Adding to the plastic can improve the performance of the plastic. And to ensure that the product has high thermal stability, low dielectric properties, low oil absorption, and high mechanical strength while reducing the cost of products.
Rubber industry
Wollastonite replaces Lithopone, some titanium dioxide, white carbon black, light calcium, clay, etc. as fillers for various types of rubber in the rubber industry, and many performance indicators of the products have been improved. Application results show that wollastonite used in light-colored rubber can replace titanium dioxide, pottery clay, and lithopone in a large amount, play a certain reinforcing role, and can improve the hiding power of the white coloring agent and play a whitening role.
Coating industry
Wollastonite has mainly used in polypropylene anticorrosive coatings in the coating industry. Its powdery raw material has a higher surface gloss, better waterproof erosion, and pH buffering performance. Wollastonite is used as an extender pigment in the paint to partially replace white pigments such as titanium dioxide. It can cover and increase the cost of the paint, increase the thickness of the paint film, and make the paint film plump, firm, and wear-resistant. At the same time adjust the rheological properties of the coating, such as thickening, anti-settling, and so on. Wollastonite's higher refractive index (1.62) makes it act as a flattening agent in coatings. The prepared pigments can show pure white or the formulated pigments show bright and bright colors, and the white paint can be maintained for a long time. The bright color tone and the pigment are evenly distributed along the surface.
Metallurgical industry
Wollastonite is a natural low-temperature melting material with inherent fluxing performance, stable composition, high purity, and basicity (SiO2/CaO) tending to be neutral. It provides an ideal for the protection of continuous casting materials for metallurgical steelmaking. The raw materials, especially the low content of Al2O3 in wollastonite, make the metallurgical mold powder made of metallurgical mold slag highly capable of adsorbing harmful impurities Al2O3 in molten steel.
Paper industry
Wollastonite has the characteristics of a high refractive index and high whiteness. When used as a paper filler, it can increase the opacity and whiteness of the paper. Wollastonite is used in papermaking, and the formed wollastonite-plant fiber network has a more microporous structure, which improves the ink absorption performance of the paper. At the same time, the smoothness is improved and the transparency is reduced, thus increasing the printability of the paper. sex. Wollastonite interferes with the combination of plant fibers, making it insensitive to humidity, reducing its moisture absorption and deformation, and increasing the dimensional stability of the paper.
Asbestos fiber substitute
Wollastonite's needle-like properties, low expansion rate, and excellent thermal shock resistance make it an ideal substitute for short-fiber asbestos. Friction materials made of wollastonite with high friction coefficient instead of asbestos are mainly used in the fields of brake pads, valve plugs, and automobile clutches.
2. Which equipment is the best for grinding wollastonite?
The special crystal form and crystal structure of wollastonite determine its properties. Wollastonite has good insulation, high whiteness, good dielectric properties, and high heat and weather resistance. Therefore, it is widely used, mainly used in ceramics, coatings, plastics, rubber, and other industries.
The processing of wollastonite usually uses industrial grinding mills. There are many types of industrial grinding mills on the market, ordinary coarse mills, high-pressure mills, Raymond mills, and ultrafine grinding mills, and vertical roller mills, wet mills, etc. So which is the best for grinding wollastonite?
Before choosing a grinding mill, determine the production requirements, such as the fineness of the finished powder, the output, and the quality requirements of the downstream industry for the wollastonite powder. According to these, we can select the mills that can meet the demand, and then compare the manufacturers' comprehensive strength, after-sales service, and equipment quality. Finally, choose the most suitable manufacturer to reach cooperation.
SBM has a good reputation in the field of China's mining machinery. Since its establishment 30 years ago, it has served many customers at home and abroad and has won unanimous praise and trust. If you need an industrial grinding mill, you can leave your needs, and we will configure the best production line for you for free, eliminating your tedious and lengthy purchase process.